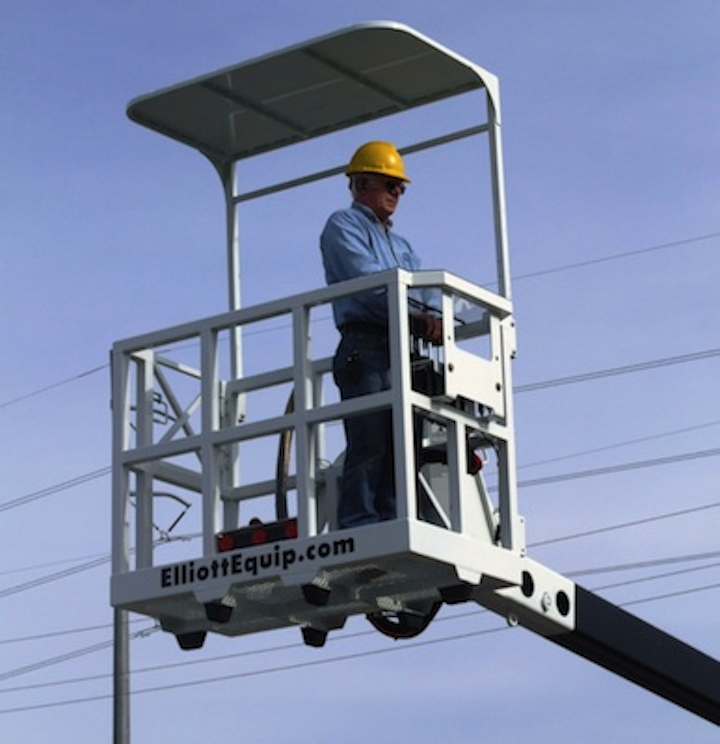 Elliott Equipment Co. has developed a full-hydraulic, upper platform control package for its HiReach aerial work platform product line. The full-hydraulic platform controls are designed to be spark and electronics free for special applications including high corrosion environments and harsh work environments.

The full-hydraulic control system was developed with Elliott distributor, Mirk Inc., and Aggregate Resources Inc., a drilling and blasting company. Aggregate Resources purchased an H50F HiReach with a 55-foot working height and an ammonium nitrate fuel oil (ANFO) hose in an oversized cable carrier on the boom to allow workers to deliver ANFO explosives from within the work platform. ANFO is a highly corrosive explosive chemical mix used in the mining process to fracture rock surfaces. The full hydraulic control console eliminates many components that can be damaged from coming in contact with ANFO or harsh conditions, reducing downtime and costly repairs.

The new, full-hydraulic upper platform control system will attract customers from utilities, mining and oil/gas that need equipment that can lift personnel and survive harsh conditions.

The controls are fully proportional, intuitive, and accessible for easy service and maintenance. As a solution-based equipment manufacturer, Elliott Equipment is suited to serve the needs of end-users that require features not available elsewhere in the aerial work platform and crane manufacturing industry.

Along with full hydraulic controls, Elliott Equipment also offers a removable platform roof; plexi-glass control covers; tool lines to the platform including air, welding, ANFO and pressure washers; and material handling capabilities. To build a customized machine, companies can contact the Elliott Equipment distributor in their state and request a consultation with its engineering and sales team.
For more information about Elliott Equipment or other aerial platform control systems, click here to go to Utility Products' Buyers Guide.