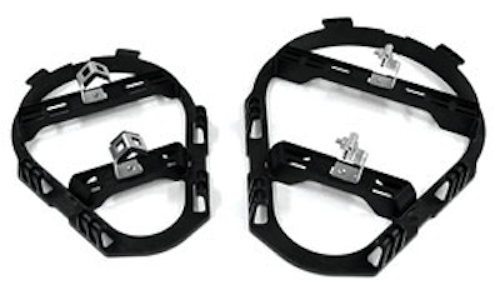 Preformed Line Products (PLP) has developed the FIBERLIGN In-Span (FIS) Storage System as a new way to speed up and simplify the storage of aerial fiber optic slack cable. One feature of the FIS is the Cable Capture Tabs, which allow the installer to clip the loop of cable into place rather then using the traditional method of securing the cable using multiple cable ties.

The installer first clips the cable into the tabs and then pulls the storage bracket to the back of the loop. Once the storage bracket is in its final position, the cable is secure and the installer can work hands-free to install the few cable ties needed to complete the job. The installation process is streamlined and saves money. In addition, FIS can be hung from an All Dielectric Self-Supporting (ADSS) or lashed messenger cable.

Features include:

• Twelve-inch diameter storage bracket accommodates cable diameters up to 0.60 in.

• Sixteen-inch diameter storage bracket accepts cable diameters up to 0.80 in.

• Multiple cables can be stacked vertically, providing large storage capability in a small profile.

• Installers can choose from a full range of accessories, including hanger brackets, cable ties, cable guides and abrasion protectors.

Preformed Line Products (PLP)
For more information about Preformed Line Products or other storage systems, click here to go to Utility Products' Buyers Guide.