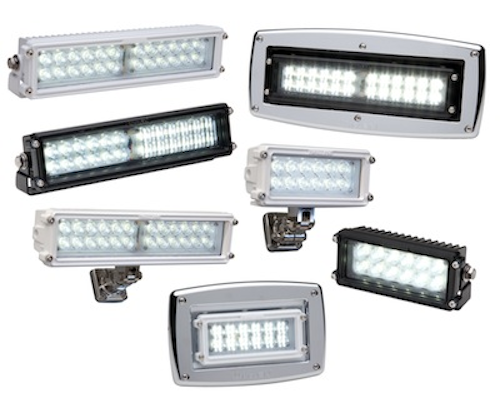 Less than 3 inches in height, Slim-Line Pioneers have all the reliability, rugged working characteristics and advantages of larger Pioneers in a more compact package. Part of our total range of LED flood, spot and work lighting, these scaled down models are a "fits-all" addition to your vehicle's supplemental lighting package. They feature rugged die-cast white or black powder coated housings and are rated to last thousands of hours with low amp draw.

Single Lamp version provides 3,000 usable lumens at 35 watts; dual lamp provides 6,000 lumens at 70 watts. Versatile size mounts in many places on your vehicle with multiple mounting options including recessed, low profile pedestal and bail bracket, to choose from. 12 or 24 Vdc. Covered by Whelen's Five-Year HDP Heavy-Duty Professional warranty.

For more information about Whelen or other worklights, click here to go to Utility Products' Buyers Guide.