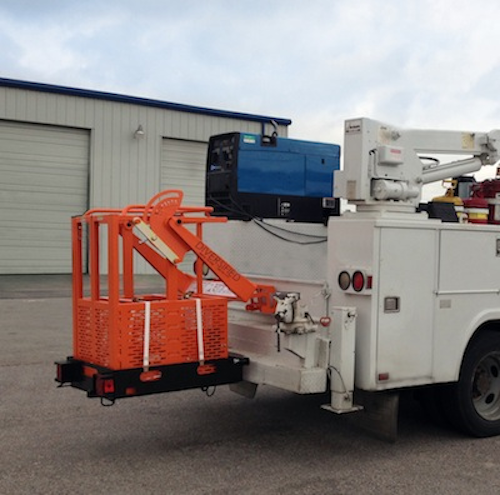 Diversified Products has introduced the next generation of its fall arrest service crane basket, which is designed for accessing high-reach maintenance areas, especially on large equipment. The new yoke-style baskets quickly attach to service cranes, providing personnel with a convenient, safe alternative to renting aerial lifts, using ladders or climbing on equipment.
Diversified's baskets include a bracket for attaching to most available service crane trucks. For easy storage and transport, the baskets are also offered with a new specialized carrier, which installs behind the truck in the receiver hitch. This system allows operators to carry the baskets with them from site to site without tying up space in their truck beds.
For maximum durability, the service crane baskets are constructed of heavy-duty steel. The full-sized floor is 30 inches wide by 30 inches deep, and the inward-opening doors are designed to save space, promote easy entry and provide additional worker safety.
For more information about Diversified Products or other fall arrest crane baskets, click here to go to Utility Products' Buyers Guide.