Power delivery and reliability
Cooper Power Systems provides end-to-end solutions: power delivery, power quality, power reliability and end-point automation.


May 21st, 2012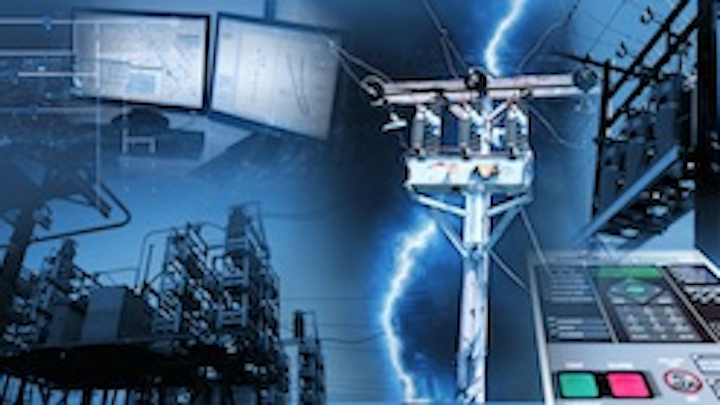 Waukesha Wis.—Energy customer expectations are increasing. Customers are more informed, more connected, and more accustomed to intelligent devices that put them in control of the services they receive. They want high reliability in their energy supply for less cost. They are more environmentally aware, and they are willing to conserve to achieve this ideal. Cooper Power Systems apparatus, automation software, and technical expertise combine field-proven solutions that allow utilities to pull more from legacy distribution systems, and fill efficiency, productivity, and reliability demand to meet the evolving challenges.

"The industry has been integrating apparatus and automation for years. But where we use to move thousands of points of data, we now move millions," explained Mark Thurman, president, of Cooper Power Systems, a subsidiary of Cooper Industries plc (NYSE: CBE). "We're taking what has been an engineering marvel, and adding intelligence so our apparatus can utilize this data to drive to a solution that will meet ever increasing baseload demand and the magnitude of the peak."

Cooper Power Systems solutions can summarize into four broad categories: power delivery, power quality, power reliability, and end-point automation. Thurman identifies "relevant innovation" in all of these areas as a key to relieving utilities of the inherent complexity of more equipment, more communications, more software, and more data.

"We have to integrate new technologies with legacy technologies and still have everything work seamlessly to address utility challenges. Plus these solutions have to be easy to install and operate, as well as meet sustainable goals," Thurman said. "The concept of 'innovating everyday' at Cooper Power Systems is proven considering that the vast majority of our customer offerings are engineered-to-order. That means when the product ships it is to the utility's specification so it can slip right into their existing system."

Power Delivery:
When building out, or expanding the grid, there are critical core products required for protecting and connecting the electrical grid backbone to get the lights on, or for restoration service after a storm. Cooper Power Systems transformers are available in single-phase overhead, single- and three-phase pad-mount, and substation designs. The company revolutionized the industry with the biodegradable alternative to transformer oil – Envirotemp™ FR3™ dielectric fluid, a 100% natural seed dielectric coolant that extends transformer life eight-fold, improves transformer capacity by a factor of six, and raises ignition resistance to unprecedented levels, all with near neutral carbon emissions. The necessary connection and overvoltage/overcurrent protection equipment come from the largest selection in the industry of low voltage, distribution-class, riser pole, intermediate-class, and station-class surge arresters for overvoltage protection in overhead and underground applications; a full line of overcurrent fuses, and a complete line of molded rubber products.

Power Quality
Uniquely positioned as an integrated automation solution provider with apparatus, control, and communications innovation, Cooper Power Systems has been improving power quality for global utilities for more than 75 years. The unmatched flexibility in product configurations and application has led the company to being the global leader in voltage regulation, capacitors, and integrated control. Voltage regulators and controls provide fast response to changes in voltage, improve power quality and system efficiency, and lower operating costs. Capacitors and controls improve power quality, reduce losses, maximize generation, and help reduce CO2 emissions. The Cooper Power Systems Yukon™ Integrated Volt/VAR Control (IVVC) software works with the company's voltage regulators and capacitors to reduce line losses, defer cost of new installations, reduce equipment maintenance cost, and enable Conservation Voltage Reduction (CVR). Faulted circuit indicators and smart sensors reduce operating costs and service interruptions by easily identifying the section of cable that has failed.

Power Reliability
Substation automation equipment monitors and controls the grid in order to ensure a fast response to real-time events with appropriate actions, and to maintain uninterrupted power services. Cooper Power Systems substation automation products enable utilities to comply with the new IEC 61850 Standard for grid integration and automation. The company's SMP™ Gateway platforms are designed to achieve interoperability and interconnectivity of Intelligent Electronic Devices (IEDs) with a wide range of supported protocols. Overhead and pad-mount switchgear reclosers and controls contain integrated intelligence that enables the apparatus to sense and interrupt fault currents, then automatically restore service after momentary outages. The company's Yukon feeder automation solutions help to provide full self-healing automation. Yukon is so intuitive it is considered a do-it-yourself software tool with a simple drop-down menu concept. This results in faster deployment.

End-Point Automation
Remote monitoring and control with two-way and secure communications and software empowers utility personnel and smart apparatus to be even more productive, optimizes asset efficiency, and prepares utilities for the future with modular, upgradeable solution architecture. Cooper Power Systems is the only Advanced Metering Infrastructure (AMI) vendor with true Demand Response (DR) and Distribution Automation expertise. Optimized AMI communication technology is available for every service territory – radios, Power Line Carrier (PLC), and cellular. DR devices include programmable, communicating thermostats, and load control relays for residential, commercial, and industrial load peak shaping – the most complete, field-proven Demand Response system available. Flexible communications product includes: 900MHz radio, IP, fiber, broadband, GSM cellular, CDMA cellular, RS-232, RS-484, Ethernet, Wi-Max, satellite, flex paging, VHF paging, ZigBee, and Wi-Fi.

The Cooper Power Systems CYME software tool is capable of a full range of engineering and economical studies for transmission, distribution, and industrial systems, from basic to the customized.

"Our product engineers and regional power systems engineers work with the utilities to optimize their distribution system," said Thurman. "We provide engineering consulting services to assist customers in understanding their system needs and identify the right solutions to solve system problems, increase efficiency, and improve system performance."
For more information about Cooper Power Systems or other end-to-end solutions, click here to go to Utility Products' Buyers Guide.