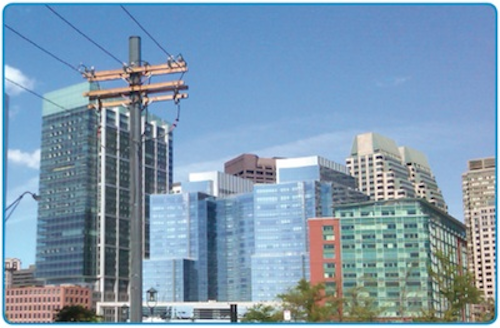 Chicago, Ill.—Duratel, a manufacturer of composite utility pole products for utility transmission and distribution, announced that the International Organization for Standardization (ISO) has approved Duratel for ISO 9001:2008 status. The ISO 9001is globally recognized for its Quality Management System designed to eliminate non-conformities and continuously improve the systems from production to distribution through which manufacturers provide their goods and services.

"We have always been an innovator in the utility pole business," said Peter Ceko, CEO of Duratel. "From the very beginning our company has constantly sought out methods to improve the old ways of doing business in the utility sector and even today we are looking forward to what we need to do to be competitive in this ever-changing market-place. This ISO status further proves that we have a high quality product out there for utilities to utilize. "

Coupled with its recent implementation of the PLS-POLE module, which allows Duratel's clients to model and design lines with proprietary engineering specifications built into in a convenient software package, Duratel is now placed at the strategic forefront of the composite pole industry. With these two tools, prospective pole users will now be able to remotely install and run a simulation of a line tailored to exact specifications with precise measurements from any location in the world with the confidence that Duratel will satisfy any regulatory concerns the client might have.

In addition to the environmental advantages, Duratel poles have proven to outperform wood poles across numerous categories. The poles have a significantly longer life, are easier to install and require virtually no maintenance. They do not leach toxic chemicals and can be safely recycled at the end of their lifespan. While the average wood pole last up to 30 to 40 years, Duratel poles are designed for an 80+ year service life While a typical 45' Class 3 wood pole weighs about 1475 lbs; an equivalent Duratel pole only weighs approximately 450 lbs, or about one-third the weight of the wood pole. In the case of the Duratel poles, lower weight means easier handling and reduced transportation and installation costs.

Duratel is a Chicago based manufacturer of reinforced, composite utility distribution, transmission and lighting pole products. Duratel's line of environmentally friendly products emphasizes quality, value, reliability, safety and performance. Duratel is made in the USA.
For more information about Duratel or other composite utility poles, click here to go to Utility Products' Buyers Guide.