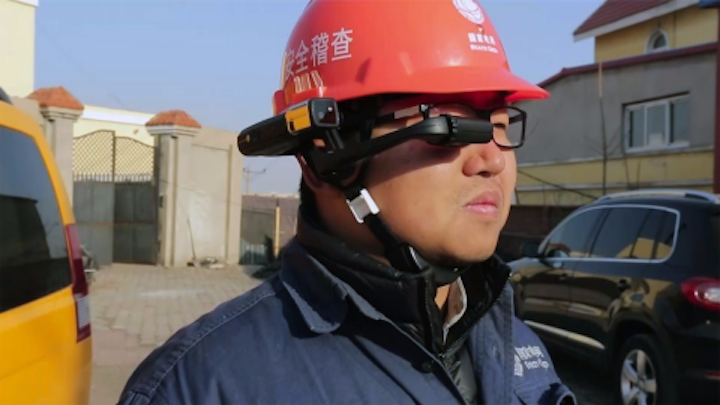 RealWear further advances its leadership in industrial (IIoT) wearable market with its best-selling hands-free computing.
NEW ORLEANS, FEB 18, 2019 -- State Grid, the world's largest utility, has selected RealWear as its supplier of hands-free computers for its line workers and electrical engineers to improve safety and productivity.
State Grid said it chose RealWear HMT-1 over AR smart glasses or other headsets for its unique purpose-built, safety-conscious form factor, including a 100% hands-free user experience.
"For decades, knowledge transfer via heads-up display systems has increased situational awareness and saved lives in the military. RealWear brings those increases in safety and situational awareness to industry," said Andy Lowery, Cofounder and CEO of RealWear.
Lowery continued: "This is why the HMT-1 is the preferred wearable choice for hazardous environments like the utility sector. Having the support of your team right there with you when handling dangerous procedures can help mitigate accidents while speeding maintenance procedures. We're proud to see the HMT-1 help keep the lights on safely for 1.1 billion energy consumers."
State Grid completed a successful comprehensive pilot in Shanghai, one of the largest cities in China. The goal, with 200 RealWear HMT-1 computers deployed in the field, was to provide real-time remote assistance safely to workers for live-line maintenance without the use of workers' hands. Hands-free computing is critical to workers as insulated gloves cannot operate touch screens and also will occupy hands required for the work.