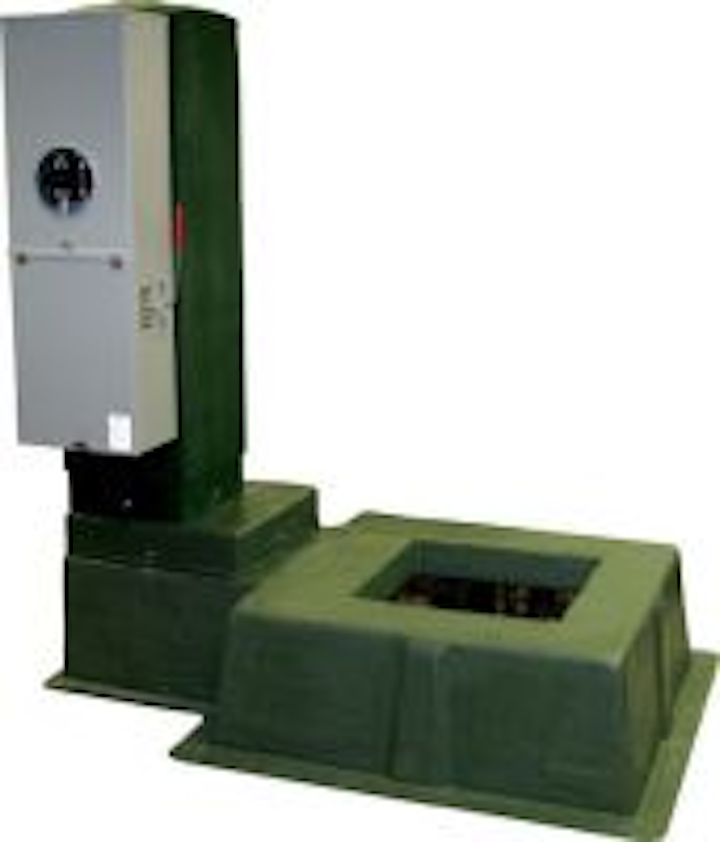 Nordic Fiberglass Inc. brings a new idea for underground electrical distribution—the GS-37-39-15-MP-MG-22x22. This all-in-one combination of a plastic meter pedestal and single-phase fiberglass transformer box pad can be installed virtually anywhere. The 15-inch high fiberglass pad accommodates single-phase transformers ranging from 25 kVA up to 167 kVA.

The MPP-141480-MG plastic pedestal accommodates up to three meter enclosures. Underground wiring can be fed underneath the box pad and up into the meter pedestal safely and securely. The meter pedestal also has a large service entrance door for easy accessibility for mounting meter enclosures. Field personnel will appreciate its lightweight unit during installation.

Nordic Fiberglass Inc.