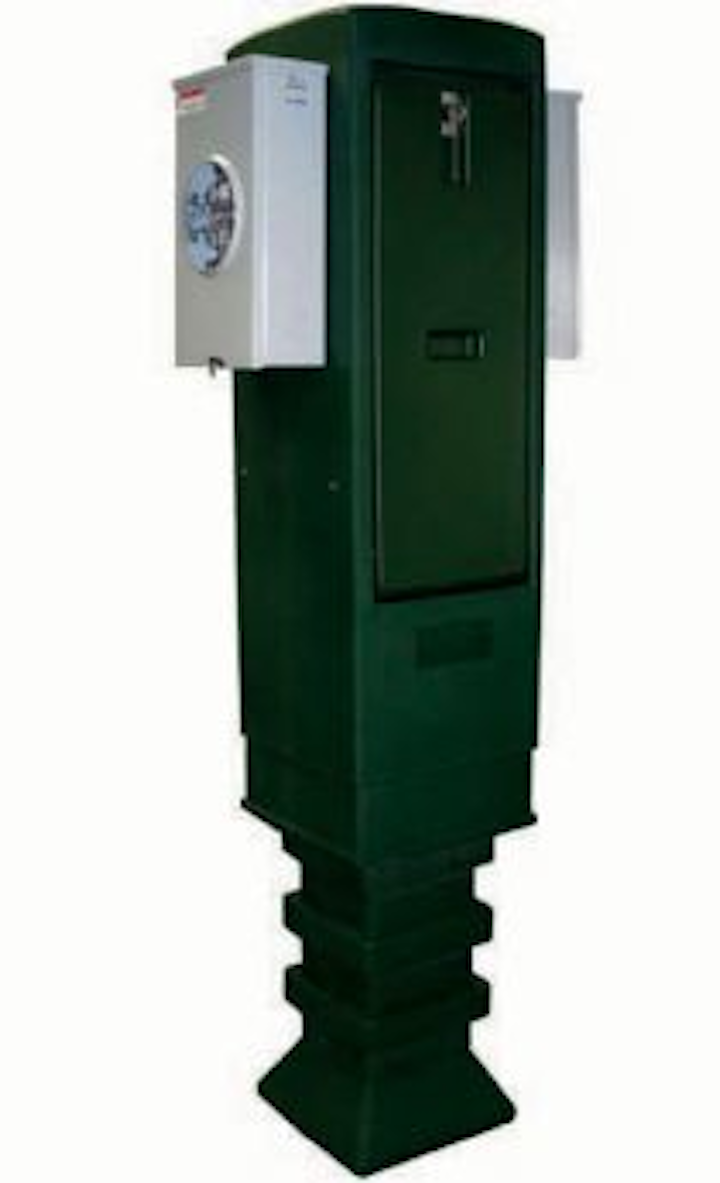 Nordic Fiberglass' MPP-141480-MG meter pedestal is cited to be as "smart" as you can make it. The plastic pedestal is designed to accommodate up to three meters or other equipment to be installed on its outside walls.
This arrangement can be used for trailer parks, RV campgrounds or townhouses. It will also accommodate a disconnect and GFI receptacles on the outside for campers, vendors or for special events.
To avoid unlawful tampering, a meter can be installed inside the MPP for measuring receptacle power usage. Use it as a secondary pedestal by ordering 3 lay-in 6 port 350 MCM connectors.