Mobile computer: Rugged laptops, tablets, all-in-one computers
Handheld computer: Rugged computer company GammaTech celebrates 30th anniversary.
Aug 2nd, 2017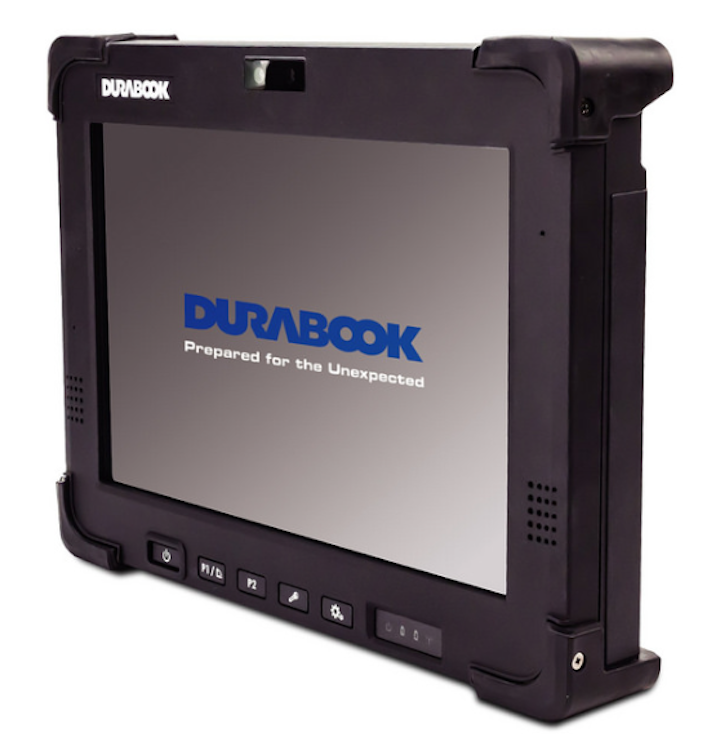 Handheld computer: GammaTech Computer Corp. is celebrating its 30th anniversary. Founded in 1987, GammaTech is the North American branch of Twinhead International Corporation. Best known for its DURABOOK brand of rugged laptops, tablets, and all-in-one computers, the company has a long history in the U.S. mobile device market.
Early Years
GammaTech distributed its lines of laptop computers, including the Slimnote, Superlap, Supernote, and Efio brands, and also manufactured devices for well-known consumer brands. This practice spanned from the 1980s into the new millennium, at which point the company realized shifts in the market would require it to forge a new path.

Due to increasing commoditization in the PC industry, GammaTech adjusted its business model to focus on industrial and application-specific systems like those used by the military, public safety, oil & gas and field service organizations. This move allowed the company to leverage its expertise in designing, manufacturing and supporting mobility solutions, in a more differentiated and less crowded market.

Rugged Beginnings
In 2000, the company manufactured its first military-grade rugged notebook, the N1400, which was designed to meet MIL-STD-810F specifications for drop and vibration, and featured an Intel Pentium 4 processor running Windows XP.

DURABOOK Introduction
In 2002, the company launched its line of DURABOOK rugged notebooks. The DURABOOK N15RI featured a magnesium alloy case, a spill proof keyboard, and shock resistant LCD and hard drive mounts. The device was powered by an Intel® Pentium® M processor, ran Windows XP and was designed to meet MIL-STD-810F specifications for drop and vibration.

The DURABOOK line quickly expanded – now featuring ruggedized laptops, tablets, and all-in-one computers – to meet the demands of customers in a broad range of markets that require rugged mobility solutions. Known for reliability, performance and attractive acquisition costs, the DURABOOK brand now has a loyal customer base around the globe, including most branches of the U.S. Armed Forces, public safety agencies across the country, numerous field service organizations, as well as companies in oil & gas, logistics, healthcare, utilities and automotive markets.

Not only does the company create its rugged solutions, it is also a sought-after ODM, creating military-grade mobile computers for defense contractors and other device suppliers.

Besides offering the DURABOOK line of rugged computers, tablets, and all-in-one computers, GammaTech partners with AETools, Data911, and others to create market-specific solutions for areas like service diagnostics and public safety.

"Service diagnostics and programming is a demanding market for any mobile device," said Joey Hendrich, CEO, AETools & Computers. "Our customers need a solution that combines enterprise-leading software on a device that can be treated like any other one of the technician's tools. For 13 years we've used Durabook devices to meet this need. With GammaTech as a partner, we get the best rugged devices, service, and support we could ask for."

GammaTech also partners with respected installers to deliver valuable solutions to its target markets.

"Customers in markets like public safety, utilities, energy, field service, transportation, and government have unique and demanding needs," said Reuben Powell General Manager and Director of Operations at Precision Mounting Technologies Ltd. "By designing, manufacturing and assembling mounting systems in-house, we can maintain rigorous quality control and deliver world-class solutions. We only partner with companies that have the same dedication to excellence. We've worked with GammaTech for four years and have found their DURABOOK products and support team to be exceptional. We deliver a great solution together and hope to maintain our partnership well into the future."

30th Anniversary Rebate Program
From September 1, 2017, through October 31, 2017, GammaTech will celebrate its 30th Anniversary with a special rebate offer on its SA14 and S15AB models. Resellers can find program details at the DURABOOK partner portal. Interested customers can visit the "Where to Buy" section of the GammaTech website to locate an Authorized DURABOOK reseller.

GammaTech Support Services
To help its customers address the challenges and complexity of deploying and managing their mobility solutions, GammaTech offers a wide range of support services, including device customization, consulting, disk imaging, deployment assistance, installation, extended and no-fault warranty options, warranty depot repair center with 48-hour turn-around-time, live call center, device retirement, and an online support center for drivers and manuals.
For more information about GammaTech or other products, click here to go to Utility Products' website. Or visit our Industry News and Equipment Showcase e-newsletters.