Utility supplies: Smooth-Wall Coilable Electrical Polyethylene Conduit
NEMA standard for electrical polyethylene conduit updated using expertise from Plastics Pipe Institute.
Dec 7th, 2017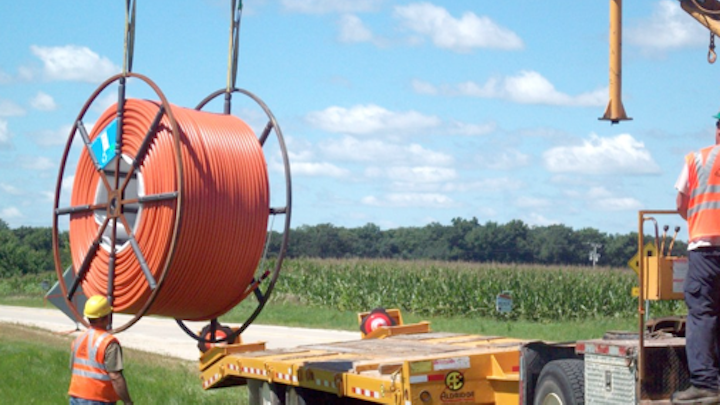 Utility supplies: The National Electrical Manufacturers Association (NEMA), using guidance and data from the Plastics Pipe Institute, Inc. (PPI), has released an update to the NEMA Standards Publication TC 7-2016, Smooth-Wall Coilable Electrical Polyethylene Conduit. The document, which supersedes NEMA Publication TC 7-2005, is now available on both the NEMA and PPI websites.

The standard covers several wall types of high-density polyethylene (HDPE) conduit used to provide a protective raceway for electrical and communication cables buried underground or encased in concrete. Additionally, the standard addresses the factory installation of electrical cable or pull media commonly used to assist in the installation of cables. End-use applications include power distribution, site lighting, signal and control, and Supervisory Control and Data Acquisition (SCADA).

PPI's Power & Communications Division (PCD) collaborates with standards development organizations (SDOs) that set standards for manufacturing practices, quality control, product-testing and installation methods. PCD also educates designers, installers, users and government officials about HDPE conduit, establishes a forum for problem solving and new ideas, and maintains liaison with industry, educational and government agencies.

"This is another key document that provides further benchmarks for the growing use of HDPE conduit," stated Lance MacNevin, P. Eng., director of engineering for PPI's Power & Communications Division. "This is because HDPE conduit properties, especially its flexibility, make it ideal for horizontal directional drilling installation as well as plowing or open trenching. "The updated NEMA TC 7-2016 includes diameters ranging from one-half to 8 inches, along with five electrical polyethylene conduit (EPEC) wall types including EPEC 17 (SDR 17), EPEC 13.5 (SDR 13.5), EPEC 40 (Schedule 40) and EPEC 80 (Schedule 80) and EPEC 11 (SDR 11) and adds the definition for EPEC-15.5 HDPE and new dimensional and pipe stiffness requirements for this type of conduit.

"We were pleased that our members of the Power & Communications Division choose to participate in this endeavor," stated Tony Radoszewski, CAE, president of PPI. "It has always been our goal to share the knowledge of plastic pipe with other organizations in order to increase the confidence of using polyethylene conduit."

HDPE conduit is used to house and protect electrical power and telecommunications cables. Benefits, according to the PPI, include availability in long lengths without joints, high strength, flexibility, proven reliability and installation toughness. HDPE conduit, including Cable in Conduit (CIC), is widely used in trenching, horizontal directional drilling (HDD) and plowing installations.
About PPI:
The Plastics Pipe Institute, Inc. (PPI) is the major North American trade association representing all segments of the plastic pipe industry and is dedicated to promoting plastic as the materials of choice for pipe and conduit applications. PPI is the premier technical, engineering and industry knowledge resource publishing data for use in the development and design of plastic pipe and conduit systems. Additionally, PPI collaborates with industry organizations that set standards for manufacturing practices and installation methods.
For more information about PPI or other products, click here to go to Utility Products' website. Or visit our Industry News and Equipment Showcase e-newsletters.