Construction equipment: Outrigger pads are unbreakable, carry full lifetime guarantee
Utility supplies: Bigfoot Outrigger Pads are unbreakable and our prices are unbeatable. Bigfoot Ultra Outrigger Pads carry a full lifetime guarantee. "You break it, we'll replace it."
Dec 11th, 2017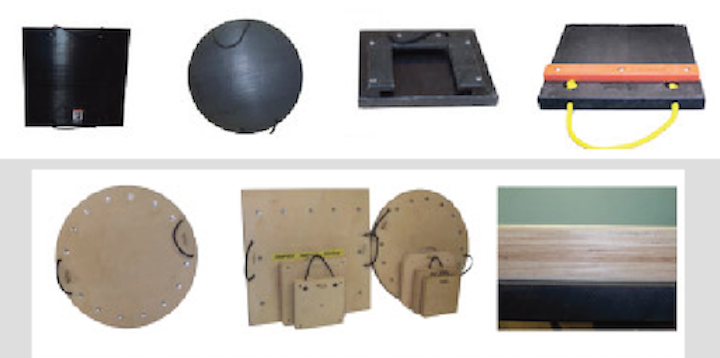 Construction equipment: Bigfoot Outrigger Pads are unbreakable and our prices are unbeatable. Bigfoot Ultra Outrigger Pads carry a full lifetime guarantee. "You break it, we'll replace it."
PICK THE SIZE, SHAPE AND MATERIAL
Bigfoot's outrigger pads come in either plastic or wood and are: non-conductive, easy-to-clean, chemical & oil resistant, storage-friendly, durable & long lasting. Handles available in rope, plastic or metal.
CUSTOM OUTRIGGER PADS
Didn't find what you were looking for? We will make it for you. Bigfoot provides a very strong, durable, and cost-effective footing for all your rigging applications.
BUY DIRECT AND SAVE UP TO 60%
When you buy from us, you are buying direct from the manufacturer which saves you up to 60%.
WHY CHOOSE BIGFOOT?
In a recent OEM test, Bigfoot Outrigger Pads were the strongest of all the pads tested. Bigfoot Outrigger Pads manufacture their own outrigger pads and are known for the portability, durability and great value.
COMMON OUTRIGGER PAD USES
Bigfoot Outrigger Pads are used on fire trucks, utility trucks, tree trimmers, recreation vehicles (RV's) concrete pumps, cranes and any type of aerial equipment.
For more information about Bigfoot Outrigger Pads or other products, click here to go to Utility Products' website. Or visit our Industry News and Equipment Showcase e-newsletters.