Utility supplies: Cable and hose reels
Utility tools: Hannay Reels is a leading manufacturer of durable hose and cable reels for both OEM and aftermarket applications, offering thousands of standard models along with a wide range of custom design capabilities.
Oct 23rd, 2017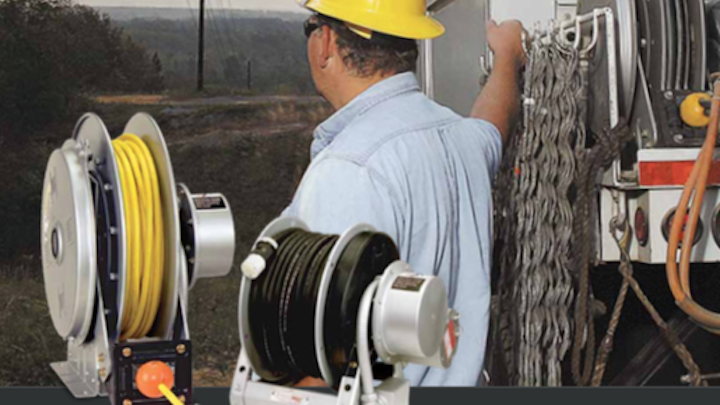 Utility supplies: When millions of people count on you to maintain essential services, durable, safe, dependable equipment is an absolute necessity. Constructed of high-quality materials like heavy-gauge steel, with exclusive features like our ribbed discs and one-piece hub assembly, our reels offer you the ultimate in performance. Every one of our reels is built to customer specs – guaranteeing perfect fit and function – and built to last for years to come.
• Quick response – Our reels allow for quicker deployment and pick up
• Safety – Keep hoses and cables organized and out of the way to prevent accidents to your crew and community
• Easy maintenance – Bolted-on components and conveniently located swivel joints make servicing our reels quick and trouble-free for years

Uses:
• Utility grounding cable
• Transformer maintenance
• Emergency high-voltage cable storage
For more information about Hannay Reels or other products, click here to go to Utility Products' website. Or visit our Industry News and Equipment Showcase e-newsletters.