Utility supplies: FR-rated adjustable sleeve straps
Line construction: Hi-Line offers QuickEeze FR-rated adjustable sleeve straps, HDQE-1000
Oct 23rd, 2017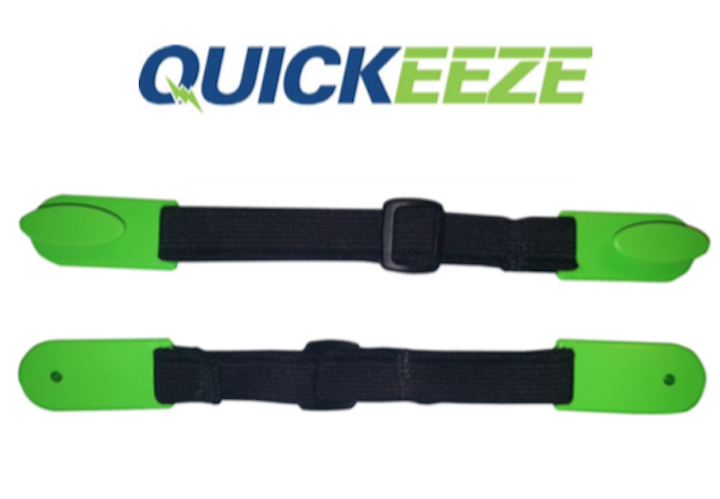 Utility supplies: Hi-Line presents QuickEeze FR-rated adjustable sleeve straps. These Sleeve Straps were designed by lineman Cody Hopkins and Dylan Morrill for lineman. They are made of high quality, FR-Rated self-extinguishing materials. Easily adjustable and flexible design allows for comfort all day. Unique oval button design allows for quick and easy attachment with no extra hassles in attaching and detaching. Field-tested for durability and longevity. Made in the USA!
For all of your Rubber needs plus direct access to over 375+ additional manufacturers-- "Save Time... Call Hi- Line". To place an order, request a copy of the Hi-Line Product Catalog, or for more information, call (800) 323-6606 or visit us on the web at www.HiLineCo.com.
For more information about Hi-Line or other products, click here to go to Utility Products' website. Or visit our Industry News and Equipment Showcase e-newsletters.