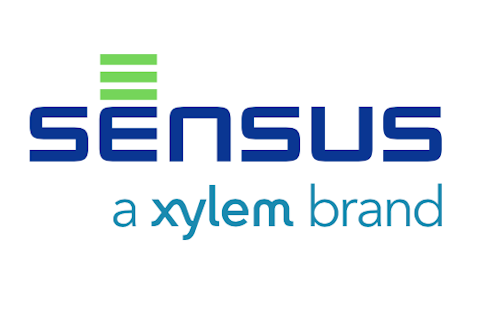 Energy management: Situated between the Potomac River and the Chesapeake Bay, Southern Maryland Electric Cooperative (SMECO) serves more than 160,000 customers across 1,150 square miles in southern Maryland.

"We're a rural co-op and we have a large service area with a low population density," said Ken Capps, senior vice president, engineering and operations, and chief operating officer, SMECO. "We have high operational costs, from labor expenses to vehicle maintenance, which come with sending technicians to collect meter data, connect and disconnect service and perform other tasks."

SMECO recognized that upgrading to an advanced metering infrastructure (AMI) solution would provide the opportunity to automate meter data collection and lower their costs.

"We laid out a business case for the upgrade that identified more than 40 operational benefits, including automated meter reading, faster outage response and restoration and more efficient allocation of resources," said Capps. "The anticipated savings far outweighed the cost of the system."

SMECO chose to implement the Sensus AMI solution comprised of Stratus® electricity meters and the FlexNet® communication network. Using FlexNet, they can collect data automatically over a fast, two-way network with point-to-multipoint transmission functionality. With Stratus, the latest electricity meter from Sensus, Capps and his team can meet stringent safety and reliability standards and take advantage of the remote disconnect/reconnect feature to improve operational efficiency.

The co-op's service area features diverse terrain, from trees and shorelines to hills and ravines, which can make the process of collecting data from the mostly rural, sparsely populated area a challenge for some types of AMI systems.

"The Sensus AMI system offered the best communication between end points over our varied terrain and allowed us to automate routine processes," said Capps. "We will also obtain useful voltage and meter data that will help us address issues before they become problems."

With more than 70,000 Stratus meters deployed at SMECO, the utility now enjoys benefits beyond what the team first imagined.

"In the first four weeks, we reduced our truck rolls by more than 1,100," said Capps. "SMECO's business plan identified savings from reduced truck rolls and we were happy to quickly realize operational savings."

About Sensus
Sensus helps a wide range of public service providers—from utilities to cities to industrial complexes and campuses—do more with their infrastructure to improve quality of life in their communities. We enable our customers to reach farther through the application of technology and data-driven insights that deliver efficiency and responsiveness. We partner with them to anticipate and respond to evolving business needs with innovation in sensing and communications technologies, data analytics and services.

About Xylem
Xylem (XYL) is a leading global water technology company committed to developing innovative technology solutions to the world's water challenges. The Company's products and services move, treat, analyze, monitor and return water to the environment in public utility, industrial, residential and commercial building services, and agricultural settings. With its October 2016 acquisition of Sensus, Xylem added smart metering, network technologies and advanced data analytics to its portfolio of solutions. The Company's nearly 16,000 employees bring broad applications expertise with a strong focus on identifying comprehensive, sustainable solutions. Headquartered in Rye Brook, New York with 2015 revenue of $3.7 billion, Xylem does business in more than 150 countries through a number of market-leading product brands.
For more information about Sensus or other products, click here to go to Utility Products' website. Or visit our Industry News and Equipment Showcase e-newsletters.