Energy management: Solutions for utility-scale solar
Power management: Array Technologies and Shoals Technologies Group aim to optimize balance of system solar solutions. Globally recognized leaders will collaborate on structural and electrical BOS solutions for utility-scale solar.
Jul 17th, 2017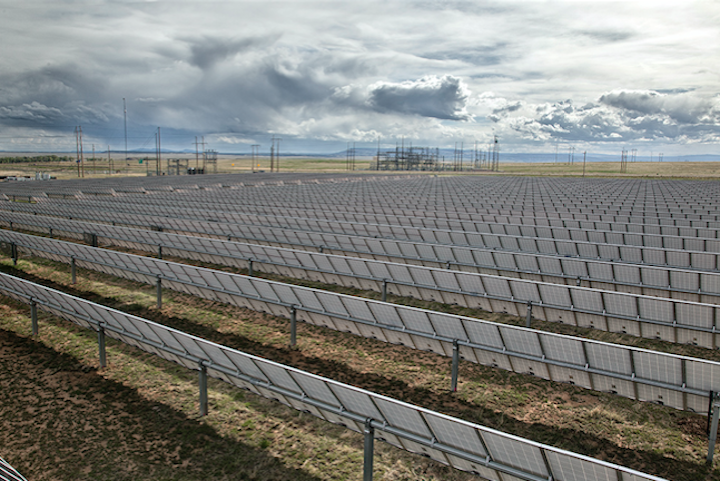 Energy management: Array Technologies, the world's leader in reliable solar tracking, and Shoals Technologies Group, the leading solar electrical balance of systems (BOS) provider, have announced plans to collaborate on structural and electrical Balance of System (BOS) solutions for utility-scale solar. This relationship will leverage the complementary nature of Array's trackers and Shoals' electrical BOS solutions. The integration of offerings will result in improved performance and stronger economics for project developers and asset owners, and higher efficiencies for engineering, procurement, and construction (EPC) companies.
The future of the solar industry will be driven by innovation, optimization and efficiency. Array and Shoals will draw on each company's expertise, developed through nearly 50 years of combined solar operations, to tailor integrated solutions that further the evolution of the solar power plant.
"Array is thrilled about working with Shoals. Together, as BOS leaders in the market, we are in a unique position to innovate and advance unrivaled, integrated system solutions. We see tremendous opportunity to bring cost effective, optimized, and reliable collaborative offerings to the market. Our customers will greatly benefit from a new standard of seamless Balance of System solutions," said Ron Corio, founder and CEO of Array Technologies.
Dean Solon, founder and CEO of Shoals, added, "Shoals has been designing electrical BOS for the Array tracker for years, and we are looking forward to a fresh approach on system integration with Ron and the Array team. The synergy between our two companies is unprecedented. We have no doubt that the collaborative effort of our two teams will result in a BOS solution that will offer efficiencies never before seen in the solar market. We are excited to be able to participate in this arena and look forward to offering these electrical BOS solutions to current and future customers."
For more information about Array Technologies or other products, click here to go to Utility Products' website. Or visit ourIndustry Newsand Equipment Showcase e-newsletters.