Utility safety: Utility and telecom inspections
Safety products: Ubisense Group's myWorld Inspection & Survey can now be configured to cover any inspection and survey for utilities and telecoms.
Jul 10th, 2017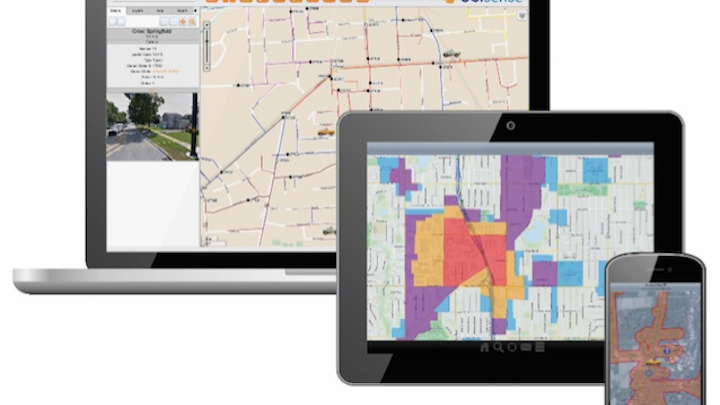 Safety products: Ubisense Group plc, a provider of enterprise location intelligence solutions, offers myWorld Inspection & Survey 3 with a host of new features including the ability to support all inspections and surveys conducted by gas, electric and telecoms companies.

The myWorld Inspection & Survey application is built on top of the myWorld geomobility platform, which is used every day by more than 20,000 operations and engineering professionals working in utilities and telecoms. myWorld Inspection & Survey 3 enables teams to create, optimize and perform all field inspections and surveys digitally. Field teams can collect information on any mobile device, whether working on- or offline, eliminating paper-based processes and integrate multiple inspection types into a single work order. myWorld Inspection & Survey enables comprehensive regulatory reporting and reduces costs by optimizing company-wide inspection operations.

With myWorld Inspection & Survey 3, Ubisense has introduced a range of new functionality and features to improve user experience and better empower employees to make fast decisions through access to accurate information in real-time. It offers new GPS integration enhancements and further functionality has been added to the dashboard and history applications plus numerous improvements to make survey and survey order definition more flexible and configurable.

Peter Batty, CTO for Geospatial at Ubisense, said: "We work closely with our customers to ensure that our products continue to help them meet their challenges, both today and in the future. For utility companies, this means ensuring that they can monitor issues in real-time and respond as quickly as possible, and this is where myWorld Inspection &Survey is proven to help. This latest release has extended the product to cover all surveys and all information can be shared and instantly accessed by teams in the office and in the field, through one - even easier to use - platform."
For more information about Ubisense Group or other products, click here to go to Utility Products' website. Or visit our Industry News and Equipment Showcase e-newsletters.