Fall protection equipment for workers at heights
Safety equipment: FallTech trains thousands on proper fall protection during OSHA's National Safety Stand-Down Week.
May 26th, 2017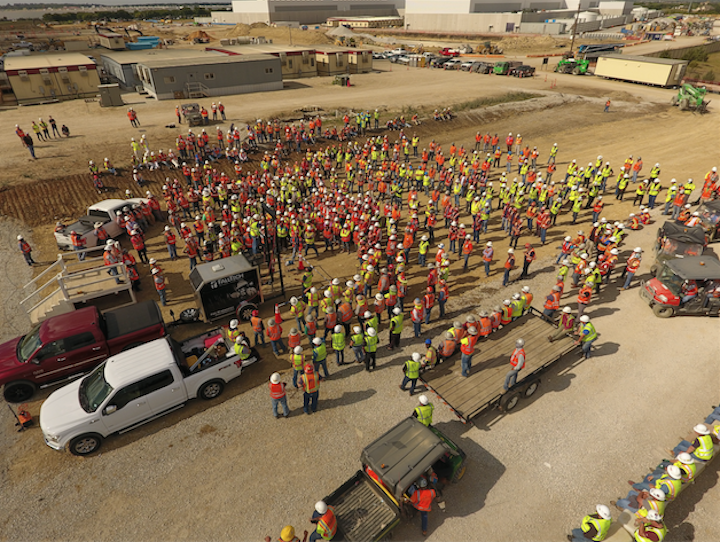 Fall protection: With the fourth year of the OSHA Safety Stand-Down completed, FallTech, an innovator and leader in Fall Protection Equipment for workers at heights, mobilized their fleet of mobile training and demonstration trailers across the US to train workers on the importance of using the proper fall protection with the proper donning and adjustment of their fall protection equipment.
"It was an incredible accomplishment with thousands of users and Safety Managers receiving training on fall protection in general and the type of fall protection to use for specific applications" said Jeff Shipley, Director of Marketing for FallTech.

"We are so appreciative to all of the many businesses across the country that allowed their employees to attend this training and to see the fall demonstrations" said Shipley. "Throughout the country, men and women came to the FallTech fall training and demonstration trailers and listen to FallTech team members inform and educate on proper fall protection in an effort to increase safety and decrease the number of fall fatalities."

What is unfortunate, is that between 2011 and 2015, the annual number of fall fatalities in construction increased by 36%, exceeding the growth in employment and total fatalities in this industry according to the CPWR, First Quarter 2017 Data Report. Falls from roofs comprised one-third of fall deaths, followed by falls from ladders (24%) with roofer roofers having the highest rate of fatalities in construction. Through education and training, FallTech is committed to reversing the trend of the number of fatalities in the construction industry due to fall.

"With our fleet of mobile training and demonstration trailers, we are committed to further educate and inform workers year-round on the importance of using the proper components of a personal fall-arrest system, proper donning and adjustments of their fall protection and answering questions on the various ANSI and OSHA standards that impact fall protection," said Shipley. "We want to keep the message of proper fall protection practices of the Safety Stand-Down program going throughout the year".

About FallTech
FallTech is a leading manufacturer of fall protection products built for all industries where workers are exposed to falls from elevation. Headquartered in Compton, CA FallTech has its own internal testing lab that has met the stringent requirements of the IAS Accreditation Criteria for Testing Laboratories (AC89) and has demonstrated compliance with ISO/IEC Standard 17025:2005. FallTech is marketed globally and staffed with engineers, product developers and experts dedicated solely to the design, testing and manufacturing of fall protection products. For over 20 years, FallTech has been outfitting people when they are exposed to fall hazards at work and tackling fall protection problems the way they happen in real life… one worker at a time.
For more information about FallTech or other products, click here to go to Utility Products' website. Or visit our Industry News and Equipment Showcase e-newsletters.