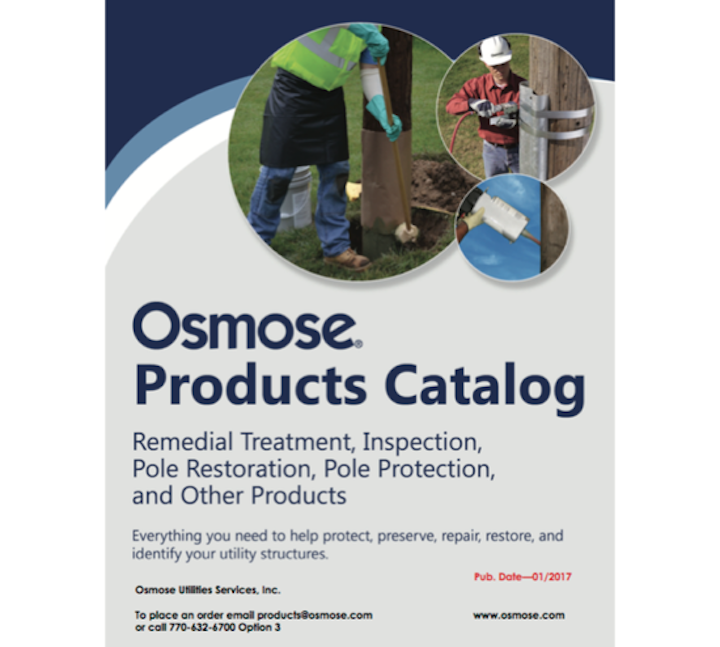 Utility poles: Osmose manufactures and sells a variety of products designed to help you protect, preserve, repair, and restore your T&D structures and their attachments.
As the world's leading manufacturer of wood preservatives designed for in-service poles, Osmose has established R&D priorities intended to maintain efficacy against decay and deterioration while reducing the volume of active ingredients, lowering the risks to non-target organisms and eliminating petroleum-based carriers from our product line. Click here to learn more about our commitment to the environment.
For more information about Osmose or other products, click here to go to Utility Products' website.