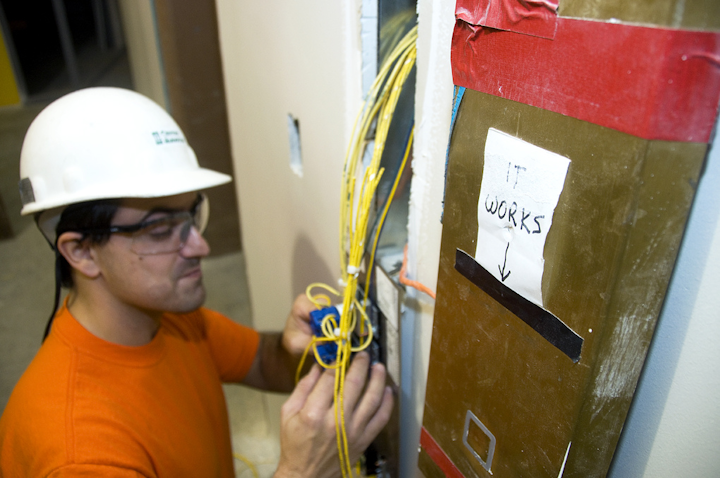 LINCOLNSHIRE, ILL, AUG 16, 2018 -- Klein Tools today announced it has selected six regional winners for its 5th annual Electrician of the Year award. The finalists, who represent the Northwest, Southwest, Central North, Central South, Southeast and Northeast regions, were chosen for their commitment to the electrical industry. In recognition of their professional achievements, safety excellence and community dedication, each regional winner will receive the Ultimate Garage Package, which includes an 18-piece Journeyman™ Tool Set, additional Klein Tools products and a trip to Klein Tools' manufacturing headquarters in Mansfield, Texas, for a behind-the-scenes look at where the premium-quality tools are made. The regional winners also have a chance to win a trip to the Big Game in February 2019 if selected as the Klein Tools 2018 Electrician of the Year.
"We are excited to announce these six tradespeople as Klein Tools 2018 Electrician of the Year regional winners," says Greg Palese, vice president of marketing at Klein Tools. "All show a great commitment to their trade, safety and their community. While it's never easy selecting the Klein Tools 2018 Electrician of the Year grand prize winner, this year will be even more difficult as all of the regional winners show great dedication to the electrical industry as they promote safety on the jobsite and help train the next generation in the skilled trades."
Fans will be able to vote online for their favorite regional winner from Sept. 3-7, 2018. After the fan voting, Klein family members will review and score the regional winners to calculate the grand prize winner and select who will be attending the Big Game in 2019. The grand prize winner will also receive $1,500 of premium-quality, professional-grade Klein Tools products.
The 2018 Electrician of the Year Regional Winners are:
Steve Heryford, Region 1 "Northwest"
John Spier, Region 2 "Southwest"
Dave Elliott, Region 3 "Central North"
Patrick Schwent, Region 4 "Central South"
Mike Adams, Region 5 "Southeast"
Tom Johnson, Region 6 "Northeast"
For more information on these winners, the Electrician of the Year award and the fan voting period, visit http://www.kleintools.com/eoy.
About Klein Tools
Since 1857, Klein Tools, a family-owned and operated company, has been designing, developing and manufacturing premium-quality, professional-grade hand tools. The majority of Klein tools are manufactured in plants throughout the United States and are the No. 1 choice among professional electricians and other tradespeople. For more information, visit www.kleintools.com.