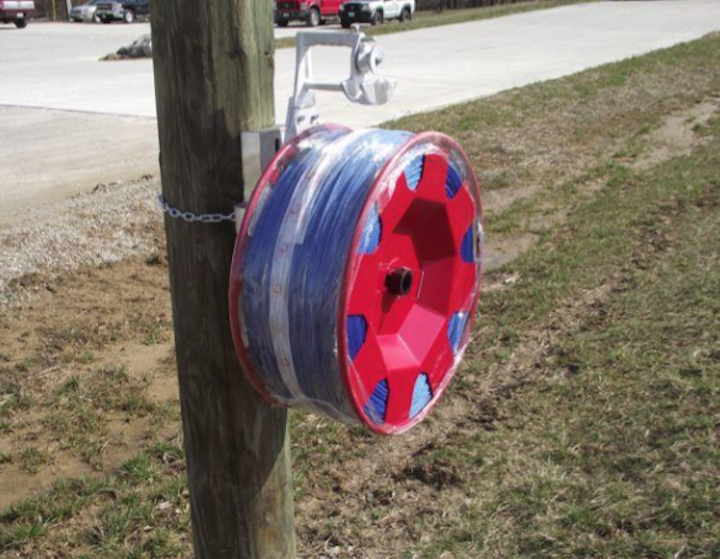 Utility supplies: The Eagle Line Tools stringing system provides an easy, efficient way to install pilot lines for overhead distribution. The controller can be mounted on either wood or non-wood poles with a lag screw, or an adjustable chain tightener.

The braking system allows for continued tension on the pilot line during installation. The reels are available with 3,000 ft. or 6,000 ft. of 5/16 in. poly plus 12 stranded pilot line. The reels are rated for 500 lbs. of line pull, and the rope has a minimum breaking strength of 3,600 lbs. Items and parts are interchangeable with another major brand.
For more information about Eagle Line Tools or other products, click here to go to Utility Products' website.