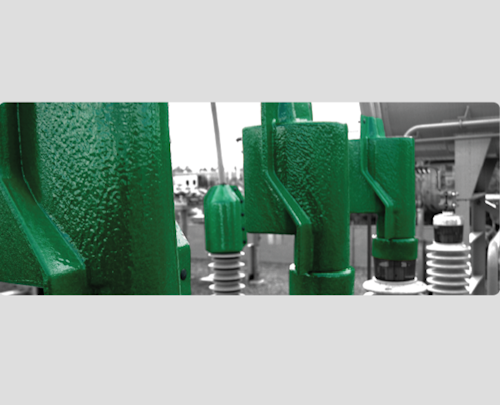 Safety products: Did you know that it is estimated that 18 Billion in lost economy in the US is attributable to animal and bird caused outages? These outages are preventable when you use Greenjacket best in class cover-up.
• Precise-Fit animal protective covers for substations
• Improve your power system reliability
• Energized installation options from Quanta Services
The Greenjacket product line has over 700 covers and adding more weekly as our customer base expands and we add new underlying equipment types. Remember that while Green is the trademark color, for a fee, we can change the color to grey upon request.
Greenjacket power system protection products are designed for quick and simple installation. The covers are easily removed for maintenance and are fully reusable. Greenjacket covers can be installed on energized equipment using conventional live-line methods that comply with all safety and industry standards.
Greenjacket covers are manufactured of a unique formulation of polyurethane using a patented manufacturing method.
Characteristics of Greenjacket covers:
• Weather resistant
• Highly UV resistant
• Extremely durable
• Flexible
• Dielectric strength of 609 V/mil
• Allows for IR Scanning
• Removable for maintenance and reusable
Greenjacket covers are NOT FOR HUMAN PROTECTION.
For more information about Cantega Technologies or other products, click here to go to Utility Products' website. Or visit our Industry News and Equipment Showcase e-newsletters.