SFPUC celebrates 100 years of clean power
Community celebration will include a rainbow of sno cone flavors made from Hetch Hetchy water.
Sep 11th, 2018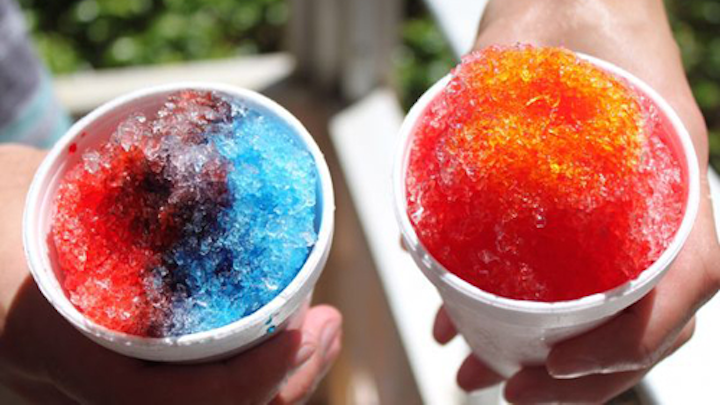 SAN FRANCISCO, CA, SEPT 11, 2018 -- The San Francisco Public Utilities Commission (SFPUC) is celebrating 100 years of clean power by handing out free sno-cones made from Hetch Hetchy water. Since 1918, the Hetch Hetchy Power System has been harnessing the natural force of gravity to create clean power as water flows downhill from the Hetch Hetchy Reservoir to the Bay Area. This hydropower provides greenhouse gas-free energy for San Francisco's streetlights, MUNI, schools, City Hall, the San Francisco Zoo, the San Francisco International Airport and more.
The public is invited to share in the 100th anniversary celebrations by visiting one of the sno-cone stations around the city. Celebrants can choose from a rainbow of "power-full" flavors, such as Hetch-Hetchy Hibiscus, Bio-Blueberry, Wind-Power Passionfruit or Renewable Raspberry.
"San Francisco has always been a center of ingenuity," said Harlan L. Kelly Jr, General Manager for the SFPUC. "This week, we are celebrating the last 100 years of innovation, while also looking ahead to the next century. Efforts to reduce our carbon footprint and combat climate change have never been more important. This celebration highlights our commitment and service to the community in the past, present and future."
In 2016, the SFPUC expanded its electricity programs by launching CleanPowerSF, which provides renewable energy from sources like wind and solar to residents and businesses. CleanPowerSF powers more than 100,000 San Francisco residents and businesses today, a total that is expected to rise to 360,000 by next year. With the help of CleanPowerSF, San Francisco is well on its way to meeting the City's goals of reaching 50 percent renewable energy by 2020 and 100 percent renewable energy by 2030.
About the San Francisco Public Utilities Commission
The San Francisco Public Utilities Commission (SFPUC) is a department of the City and County of San Francisco. It delivers drinking water to 2.7 million people in the San Francisco Bay Area, collects and treats wastewater for the City and County of San Francisco, and generates clean power for municipal buildings, residents, and businesses. Our mission is to provide our customers with high-quality, efficient and reliable water, power, and sewer services in a manner that values environmental and community interests and sustains the resources entrusted to our care. Learn more at sfwater.org.