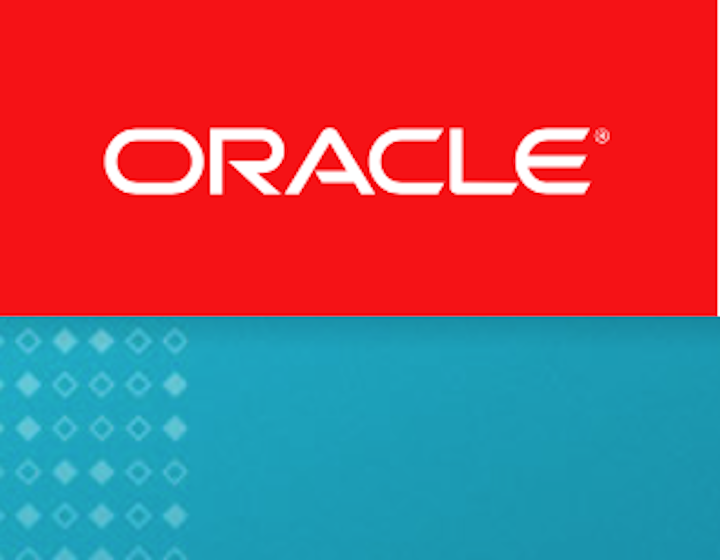 Energy management: Oracle Utilities has announced that its Opower Energy Efficiency programs have generated a total of $2 billion in utility bill savings for customers over the past decade, along with making great strides in customer engagement.

Launched in 2008, Opower Energy Efficiency programs have been implemented at more than 100 electric and gas utilities around the globe, motivating customers to save more than 17 TWh of energy through multi-channel, personalized communications. These energy savings could cool 8.5 million homes, light over 17 million homes or power 1.2 million homes for a year.

This milestone is a shared accomplishment among many utilities, some of whom have run Opower Energy Efficiency programs for the better part of the decade. One partner, National Grid, has played an integral role, contributing more than 1 TWh of electricity savings and 45 million therms of gas savings.

National Grid's program started as a small implementation of Opower Home Energy Reports (HERs) in New York, and is today a multi-state engagement that touches 2.6 million customers in New York, Massachusetts and Rhode Island. In 2017 alone, National Grid customers received over 24 million personalized reports and 143,000 high bill alerts. The states where National Grid operates - New York, Massachusetts, and Rhode Island – consistently rank in the top five states nationwide for energy efficiency.

"National Grid has leveraged a range of Opower solutions, including the Energy Efficiency program, to transform their relationship with customers and correspondingly improve their business overall. In a highly competitive market, customer satisfaction is paramount for success, and it all starts with personalized customer engagement. We applaud National Grid for their commitment to providing the best possible experience for their customers and are gratified by the integral role that they have played in our savings success story," said Rodger Smith, Senior Vice President and General Manager of Oracle Utilities.

In addition to driving savings, National Grid's HER reports have also improved customer sentiment. Findings from a recent telephone survey show that 81% of National Grid customers actively read the reports, report recipients score National Grid 7-10% higher across a variety of key customer sentiment metrics and recipients show higher familiarity with National Grid energy efficiency programs.

"National Grid deployed our first Opower Energy Efficiency program back in 2009 to help customers better understand and manage their energy use," said John Isberg, Vice President of Customer Solutions, National Grid. "Since then, we have seen significant energy savings and a positive impact on our customer sentiment as they look for greater control over their energy spend. This program is essential to our future success in navigating the rapidly changing energy landscape, especially as customer expectations continue to shift."

Over the past several years, National Grid has augmented their energy efficiency program with several other Opower solutions to provide a better overall experience to their customers. These include Digital Self Service Energy Management web tools, which give customers personalized energy insights and recommendations, and segmented campaigns to improve participation in programs such as income assistance.

Additionally, in response to the New York Reforming the Energy Vision (REV) initiative, National Grid deployed an innovative Oracle Utilities Opower Peak Management program in their Clifton Park territory. This program, called Peak Time Rewards, encourages customers to reduce peak electric load and overall electric and gas consumption with reward points that can be exchanged for gift cards. This unique program enables National Grid to offer a price signal to their customers without making changes to their billing system.

About National Grid
National Grid (LSE: NG; NYSE: NGG) is an electricity, natural gas, and clean energy delivery company that supplies the energy for more than 20 million people through its networks in New York, Massachusetts, and Rhode Island. It is the largest distributor of natural gas in the Northeast. National Grid also operates the systems that deliver gas and electricity across Great Britain. National Grid is transforming its electricity and natural gas networks to support the 21st century digital economy with smarter, cleaner, and more resilient energy solutions. Read more about the innovative projects happening across our footprint in The Democratization of Energy, an eBook written by National Grid's US president, Dean Seavers. For more information please visit our website. You can also follow us on Twitter, watch us on YouTube, friend us on Facebook, find our photos on Instagram.
About Oracle
The Oracle Cloud offers complete SaaS application suites for ERP, HCM and CX, plus best-in-class database Platform as a Service (PaaS) and Infrastructure as a Service (IaaS) from data centers throughout the Americas, Europe and Asia.
For more information about Oracle or other products, click here to go to Utility Products' website.