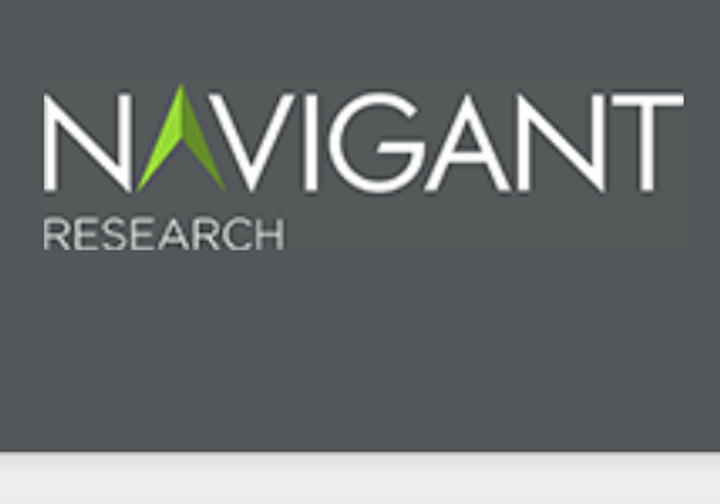 Transmission lines: A new report from Navigant Research examines the global utility market for carbon nanotubes (CNTs), highlighting significant CNT characteristics and challenges for grid integration, as well as providing recommendations for utilities, vendors, and research labs.
CNTs, small tubes composed of carbon atoms, are ideal for transmission network cables and wiring. Due to their physical and chemical properties, they offer an extremely high strength-to-weight ratio and superior conductivity, however, high costs and other challenges have so far deterred adoption. According to a new report from NavigantRSRCH, CNT market players can work to change this by prioritizing scientific development and building strong relationships among market contributors.
"The utility industry stands to benefit tremendously from the conductivity and strength-to-weight characteristics of CNTs, as the tubes could be integrated into transmission and distribution (T&D) networks to enhance power delivery efficiency and reliability," says Michael Hartnack, research analyst with Navigant Research. "With the right strategies, key players in the CNT market have the potential to improve transmission network efficiency and reliability."
According to the report, science labs should continue to push the envelope with innovation in the synthesis, production, and deployment of CNTs, while vendors should strive to reduce costs and improve large-scale manufacturing capabilities. Utilities, meanwhile, should build relationships with vendors and labs and, if possible, create R&D teams to drive innovation.
The report, Improving Transmission Efficiency with Carbon Nanotube Technology, provides a snapshot of the global utility market for CNTs, highlighting significant CNT characteristics and discussing challenges for grid integration. The study provides an overview of CNTs and an analysis of the potential benefits they can provide to the electric grid. In addition, this report provides recommendations for utilities, vendors, and research labs on how to overcome current obstacles and drive eventual utility deployment. An Executive Summary of the report is available for free download on the Navigant Research website.
About Navigant Research
Navigant Research, the dedicated research arm of Navigant, provides market research and benchmarking services for rapidly changing and often highly regulated industries. In the energy sector, Navigant Research focuses on in-depth analysis and reporting about global clean technology markets. The team's research methodology combines supply-side industry analysis, end-user primary research and demand assessment, and deep examination of technology trends to provide a comprehensive view of the Energy Technologies, Utility Transformations, Transportation Efficiencies, and Buildings Innovations sectors.
About Navigant
Navigant Consulting, Inc. is a specialized, global professional services firm that helps clients take control of their future. Navigant's professionals apply deep industry knowledge, substantive technical expertise, and an enterprising approach to help clients build, manage and/or protect their business interests. With a focus on markets and clients facing transformational change and significant regulatory or legal pressures, the Firm primarily serves clients in the healthcare, energy and financial services industries. Across a range of advisory, consulting, outsourcing, and technology/analytics services, Navigant's practitioners bring sharp insight that pinpoints opportunities and delivers powerful results.
For more information about Navigant Research or other products, click here to go to Utility Products' website.