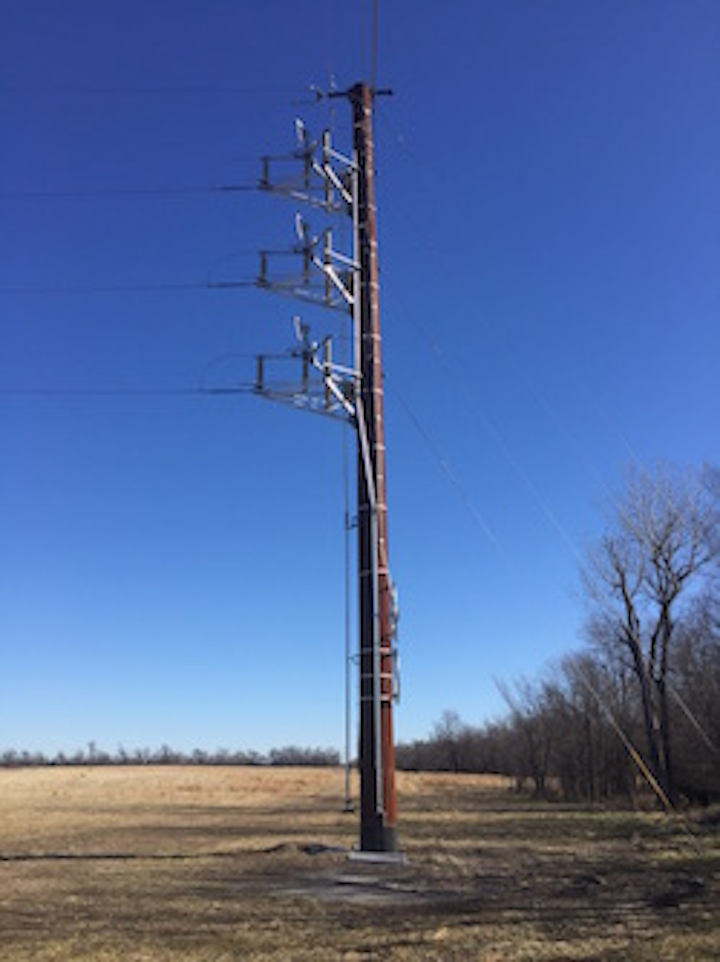 Energy management: Southern States LLC, a provider of switching, automation and protection solutions to utilities for over 100 years, announced that the Grand River Dam Authority (GRDA) has successfully deployed multiple Southern States ES-1 three-way switches to support transmission reliability programs.
As the nation's sixteenth largest public power utility based on generation, GRDA operates a diverse portfolio of hydro, coal, natural gas and wind generation to produce reliable electricity that reaches into 75 of 77 Oklahoma counties. Through direct or indirect means, nearly 500,000 meters in the state receive GRDA power.
GRDA's Vice President of Transmission and Distribution Operations Michael Waddell noted, "Our mission at GRDA is to provide low-cost, reliable electric power and related services to our customers. Southern States' switches have helped lower our cost of installation, and they've helped GRDA meet its system reliability goals."
Southern States designed its ES-1 three-way switches to support utility ease of installation and long-term reliability. "The ES-1's innovative collapsible frame, optional load break interrupter (LLS®) and proven contact geometry cuts the average installation time by 50 percent while improving long term reliability," said Southern States Vice President of Marketing Tom Speas. "Working closely with customers like GRDA, we're committed to continuous innovation that lowers total cost of ownership and provides superior reliability over time."
About Grand River Dam Authority
Headquartered in Vinita, Oklahoma, the Grand River Dam Authority is a non-appropriated state agency, fully funded by revenues from the sale of electricity and water instead of tax dollars. GRDA generates, transmits and sells electricity to Oklahoma municipalities, electric cooperatives and industrial customers, as well as off-system customers across a four-state region.

About Southern States
Southern States increases utility systems reliability by delivering next generation switching, automation and protection solutions built on a century of service and customer care.
For more information about Southern States LLC, Grand River Dam Authority, or other products, click here to go to Utility Products' website.