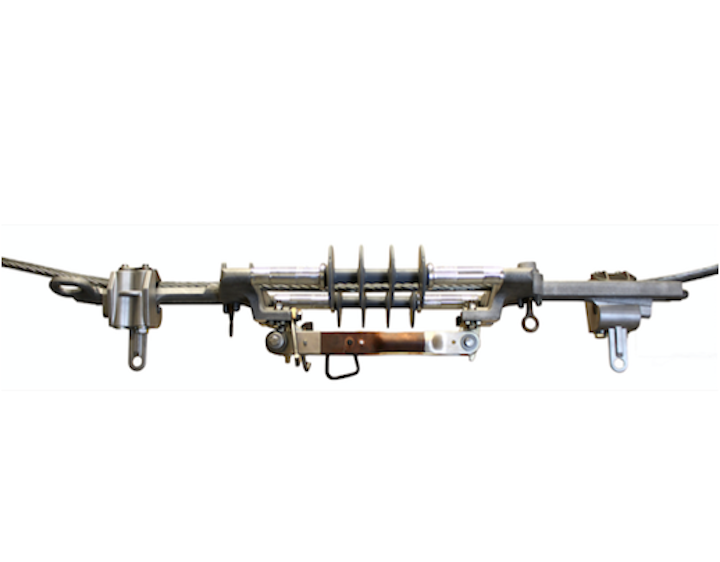 Utility supplies: BURNDY announces the expansion of the Bolted Wedge In-Line Disconnect Switch line with the addition of the WADM795 switch line. The product line now accommodates conductors from 1/0 ACSR to 795 (36/1) ACSR, originally 556 ACSR. The new switches still use the bolted wedge hybrid connector combined with industry standard components, making them especially useful for hot stick and gloved applications.

The Bolted Wedge In-Line Switch uses dual insulators to minimize switch movement during opening and closing of the blade. Installation steps are kept to a minimum because the switch can be snapped directly onto the line and secured with the BURNDY conductor pivot retainer. This retainer acts as a third hand to free up the line worker's hands to safely install the connectors.

The BURNDY bolted wedge connectors use bolted technology to provide a highly reliable mechanical and electrical connection and combines it with sliding wedge technology to ensure the connection stays tight even if the line experiences high mechanical loads. The hybrid design also takes some of the guess work out of tightening the hardware. Simply tighten the bolts near the recommended tightening torque and the hybrid system takes over.

In addition to improving the safety and reliability of the connection, the Bolted Wedge Connector system also increases the range of conductors it accommodates. Three switches now accommodate conductors ranging from 1/0 ASCR up to 795 (36/1) ACSR.
For more information visit BURNDY.