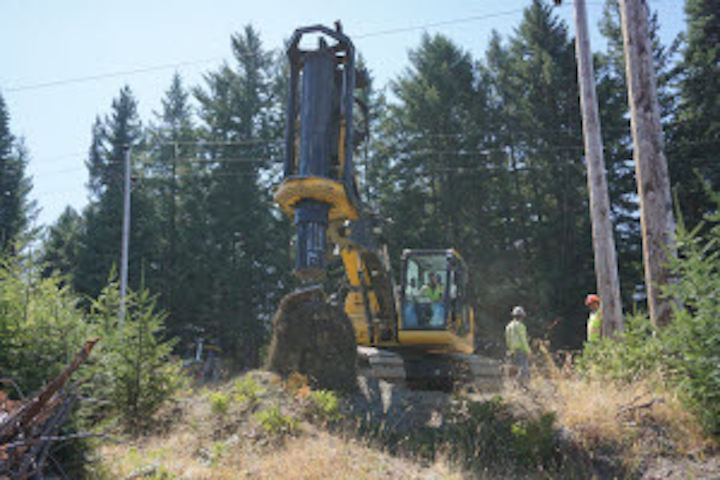 Construction equipment:Bay Shore Systems, Inc., a leading manufacturer of foundation drilling and earth retention equipment, will unveil two new rigs just entering the market at IFCEE 2018 March 5-10, 2018 in Orlando, Florida.
"The drilling industry continues to develop products and services that meet the increasing demand for residential and commercial infrastructure such as residential buildings, commercial buildings, bridges, highways, metro rails, transmission and distribution," says Jim Tippett, chief sales officer of Bay Shore Systems. "Over the course of our 40-year history, we have consistently demonstrated our ability and commitment to provide innovative products and services that help our customers increase their profitability. The LAD400 and TR60 are two of our newest products that achieve that goal."
IFCEE attendees are encouraged to visit Bay Shore's exhibition space at booths 200-204, 206, 224, and 226 in the Blue Lot, to tour the latest additions to our drilling rig family. The LAD400 and TR60.
The LAD400 is designed to bring a small drill with deep drilling capabilities to severely restricted access jobs. It allows companies to work in and around hot substations. No waiting to get the job done. This saves thousands of dollars in outages, man labor and time. With rotary torque of 40,000 ft.-lbs. (54 kN-m), drilling depths of up to 60 feet (18m), and attachment height of just 11 feet (3.4m), the LAD400 makes the tough restricted height and space jobs easy.
The TR60 is the newest member in the TR Series. This machine was developed to provide a deeper drilling depth with a shorter attachment height than the TR80. The TR60 has rotary torque of 66,000 ft.-lbs. (90 kN-m); drills 40 feet (12m) deep with RLKs and 15 feet (4.5m) overhead, or 50 feet (15m) deep with square bars; segmented mast, 13 degrees of side tilt; and over 9 feet (2.7m) of reach. The TR60 will also mount to a smaller excavator, 25 ton, making the transport weight 79,000 lbs. (36 kg) for the tall mast and 75,000 lbs. (34 kg) for the short mast.
For 40 years, Bay Shore Systems has focused on building top quality custom excavator and truck mounted drilling attachments nationally and internationally. Bay Shore is known worldwide for its LoDril, TR Series, LAD and AERA drill rigs.
For more information about Bay Shore Systems or other products, click here to go to Utility Products' website.