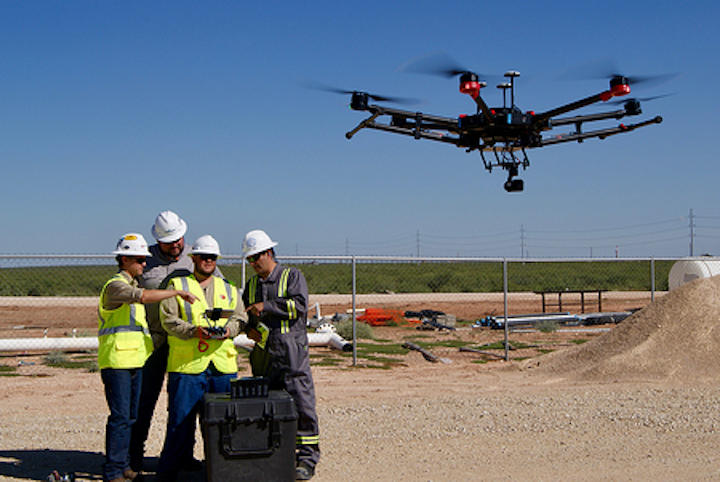 Around 185 million utility poles dot the U.S. landscape, delivering power to millions of consumers, according to the American Iron and Steel Institute (AISI). These poles need to be surveyed and inspected regularly in order to keep them safe and functioning. However, utilities face a serious problem when it comes to inspection: it is a dangerous process, and inspecting assets over thousands of miles — roughly 200,000 miles of transmission lines plus 5.5 million distribution lines, some of them inaccessible by foot — is so slow that it's challenging to inspect the poles as frequently as needed.
For a utility in this situation, improving asset management is paramount; acute asset awareness reduces downtime, increases worker safety, and increases competitiveness and profitability.
The Promise of Drones
Most utilities have recognized the tremendous financial and safety value that drones can bring to their operations for asset inspections. As interest continues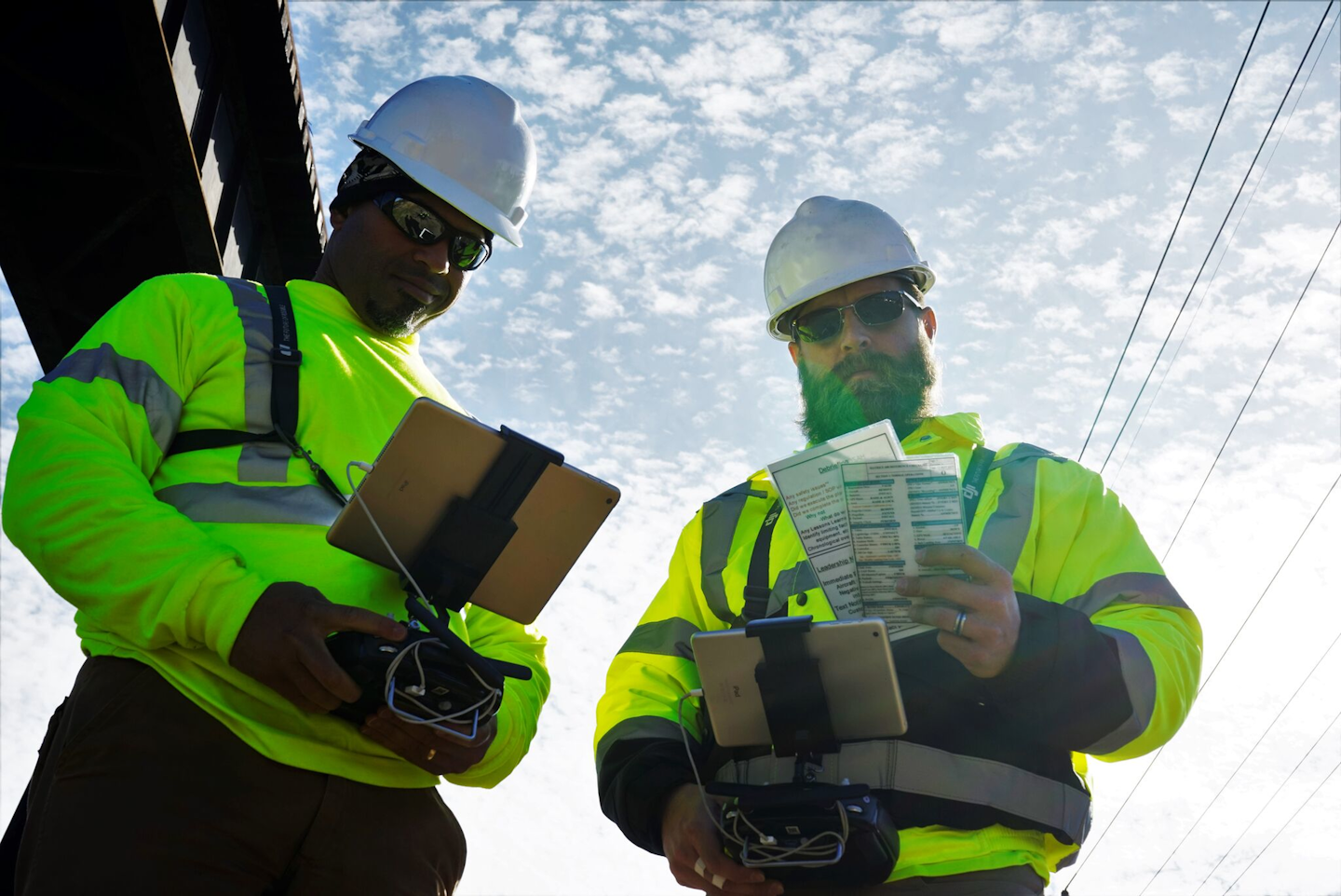 A successful drone program is one that helps a business achieve its overall objectives, such as improving safety, profitability, or sustainability.to grow at a rapid pace, utilities realize that there is no time to waste and want to adopt and deploy drones immediately. However, adopting a new technology is naturally complicated. Process oversights, inconclusive value assessments, insufficient support from the right parties, and general delays can derail the project and demotivate even the most experienced operational manager. A strong and complete business case can make all the difference.
The purpose of a business case is to outline the rationale for adopting new technology — in this case drones — and provide a means to continually assess and evaluate the project's progress. A good business case needs to address key concerns for executives and peers, but in general should answer four basic questions:
1. What is the project's goal?
2. How do we reach the goal?
3. What type of change is required?
4. What's the degree of certainty this solution will solve the problem?
Building Your Case
A strong business case for investing in drone technology meets four criteria. First, it outlines how this technology supports your business's goals and strategy. For example, if your company is looking to improve asset uptime or performance, your business case must show how drones improve upon that.
Second, a strong business case frames resourcing needs. These vary by company, but typical roles that apply in the utilities industry include UAS/drone pilots, training specialists, data service subject matter experts (SMEs), data services scientists and analysts, account managers, and consulting services or SMEs.
Third, your business case should contain a risk assessment that summarizes how significant risks and opportunities will be managed.
Finally, a strong business case includes a description of and a plan for what processes and workflows might change. As a relatively new technology, drones require some unique considerations. Not all utilities adopt new technology without friction or resistance, so your business plan should include a change management approach that ensures changes are implemented smoothly and successfully.
Build, Buy, or Both?
Your drone investment will open up three options you'll have to decide upon:
Build — in-source the entire drone program
Buy — outsource the entire drone program
Both — use a combination of in-sourced and outsourced people, processes and technology for various components of the program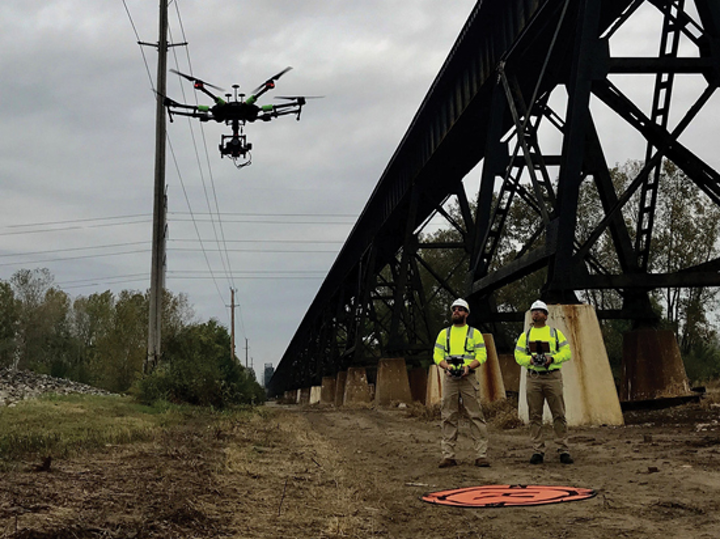 This decision comes down to determining who should collect data about your assets' health. That, of course, depends on your requirements, timeline, budget, and appetite for risk. When you in-source (build) your drone operations, you do it all. The main benefit of this approach is that you can cross-train existing staff and can capitalize some of the costs associated with program startup and maintenance.
When you outsource (buy), a third party collects data and manages the drone deployment end-to-end. The benefits of this approach are that you can save on costs and resources required for drone operations, including staffing, training, equipment investment and management, and regulatory compliance. Drawbacks of this approach is that your inspection operations are segmented from your maintenance operations and your costs are entirely operational.
A hybrid strategy (both) involves establishing a staff of drone operators and augmenting that staff with third-party providers when needed. Typically, on-staff operators are allocated to high-value or complex inspection tasks, while outsourced flight operators are relegated to routine or one-off missions, such as emergency response or pre-operation/commissioning inspections.
Developing Your Case
Once you've identified whether you will build, buy, or maintain a hybrid approach, you can proceed with the development of your business case. It should contain an executive summary, description of the problem and proposed solution, key objectives/goals/KPIs, financial analysis, intangible value statement, governance considerations and, finally, your recommendation.
When building out the 'problem' section, it is useful to conduct a gap analysis by establishing criteria for an effective solution and then comparing the existing process/solution against the ideal solution on said criteria. Your "gaps" are points at which the existing solution falls short of the ideal. Furthermore, your problem statement is the premise to your argument for change.
When addressing the solution, it is recommended to identify potential solutions to the problem and describe them in enough detail to clarify their value. For instance, if the business case and proposed solution use 3D modeling for machine learning, artificial intelligence (AI), and change detection, then explain how that technology is used and the outcomes of using it. You may want to define technical terms in a glossary. Since most problems have multiple solutions, you may also include an option appraisal that explores multiple potential solutions and recommends the best option.
The governance section of the business case should define how you'll record and update leadership on project status and performance. If your organization does not use a structured project management process framework, use this section to define any standards the project will take into account and progress reporting.
Putting Your Case to Work
Once you've developed and finalized your drone business case, the next step is to initiate the project's implementation. Consider involving your drone service provider at this stage, if you haven't done so already, and get their input on the business case.
Chances are good that your provider has witnessed and been involved in many different business cases with several companies and can provide seasoned perspectives, advice, and guidance. Ask them how they can help overcome the challenges associated with traditional routine inspection methods. Ask them about their drone-based distribution asset management solutions. It's best if that solution includes data collection, if the resulting reports can be referenced directly to resolve issues, or can be incorporated into asset management or enterprise resource systems to automatically prescribe action.
Businesses who implement a successful drone business case can drive an estimated value of $2.5 to $2.8 million in less than a year, with the potential to expand to $8.5 million over the next five years. For utilities that need to manage infrastructure over miles of terrain, drones incorporated with a comprehensive data collection, processing, and reporting program prove to be a flexible and cost-effective way to inspect assets. Starting with a solid business case to build such a program is the first step to achieving not just aerial inspections but also aerial intelligence. UP
The Author: David A. Culler, Jr., CAPT USN (ret) is the general manager for PrecisionHawk's Energy-Utilities business. He is a second-generation naval aviator and is a graduate of Navy Fighter Weapons School (TOPGUN), a commercial instrument rated pilot, and FAA Part 107 Certified Remote Pilot.
For more details on how to build your utility's drone business case, please visit: https://lp.precisionhawk.com/building-a-business-case-for-drones