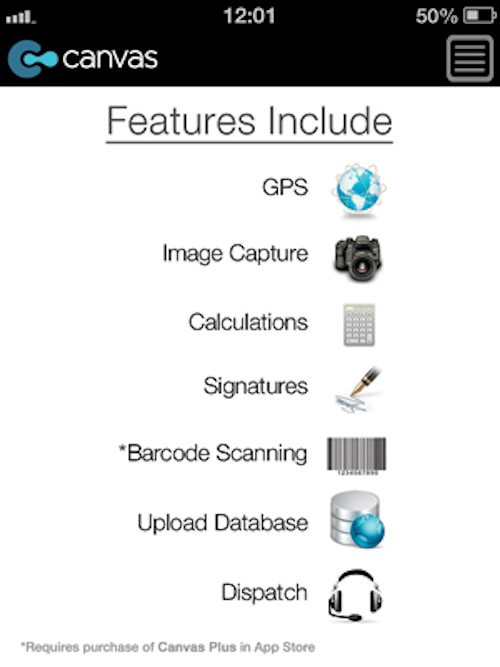 By Jason Good
Many electric, cable and telecom companies are inherently mobile. Field sales and service teams spend an increasing share of their time at or between customer locations and considerably less time at the office in front of a desktop or laptop computer. But, while employees are physically mobile, companies are still relying heavily on paper forms for customer invoices, work orders, territory assignments and other cumbersome paper-based business processes.
Part of the reason businesses-particularly small to mid-sized firms lacking the budget or internal resources to undertake mobile IT projects-cling to archaic paper processes and Excel spreadsheets is a fear that developing a custom mobile app will be costly and time intensive. But that is no longer the case; mobile business apps are now accessible to businesses of any size because of the benefits of the cloud and do-it-yourself (DIY) app builder tools that eliminate traditional costs associated with custom app development, reduce the need for internal IT and app staffing resources, and speed time to market from app creation to deployment across your workforce.
For electric, cable or telecom businesses that recognize the negative impact paper-based processes are having on sales and service teams in the field, there are a handful of strategies to consider to cost-effectively convert paper forms to highly customizable mobile apps that enhance the productivity of your mobile workforce, lower costs associated with paper inefficiencies, and improve customer satisfaction.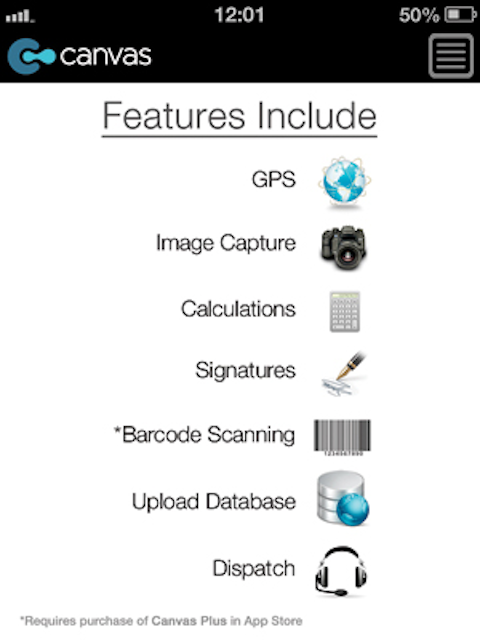 Test Small Before Deploying Big
For mobile apps designed for the workforce, it is important to test the waters with a target subset of the employee base-ideally a group that will use the app most frequently and enthusiastically. By doing so, your business can compare the productivity of mobile app users to non-users to ensure it is providing value. In addition, these users can provide valuable feedback while generating positive word-of-mouth internally and a strong use case to other employees.
Resist Mobile Sizzle in Favor of the Steak
As is the case with any technology, mobile solutions will have their flashy features that fall into the category of nice to have, but not need to have. Resist the temptation to go for a wow factor with mobile features that will end up unused and dormant on your field teams' mobile devices. Instead, focus on processes that are most time-consuming for your business today, and ensure that any cloud-based mobile app solution you leverage can mobilize those processes and deliver features to support those processes. Is customer appointment management a process currently mired in paper and inefficiencies, for example, or are worker safety processes a more pressing concern in need of efficiency?
Ensure Multi-device and Multi-platform Compatibility
Depending on the extent mobility has already permeated your organization, there may be certain types of devices field workers have grown accustomed to or would represent sunk hardware investments if you were to switch to a new set of devices.
If you are working with a team using a variety of mobile devices, mobile apps won't do them much good if they can't get a working version. Be attuned to all the platforms workers would need access on, whether it's iOS, Android, Blackberry, etc. Check the app for compatibility on all appropriate devices, and determine what types of mobile devices (smartphone, tablet, ruggedized, etc.) best fit how your field workers conduct their business on a day-to-day basis.
Deliver an Intuitive User Experience
Change never comes easy, even for field staff comfortable with new technologies, because workers have ingrained ways of operating. The more complexity that change requires, the less likely a transition will be successful. Sales teams, technicians and other field service workers will be the ones using the mobile app on a daily basis, and for that reason their user experience is critical.
The mobile user experience must be simpler and more intuitive than existing paper-based processes. Evaluate how well the navigation is laid out in the app, how many steps it takes to use it, and the overall experience of tapping from screen to screen.
Finally, without buy-in from the employees, adoption will not succeed-so it is important to encourage real-time feedback and adjust on the fly. Electric utility workers, for example, might resist inputting work orders on their phone simply because they have nowhere to put their work gloves. By simply providing a clip to hold their gloves while using a smartphone or tablet, the problem is solved.
Ensure Integration With Existing Systems
The last thing your business wants to do is replace the inefficiency of paper forms and manual Excel spreadsheet processes with a mobile app solution that does not integrate seamlessly into your existing back-end systems, customer databases and other business applications.
Leading cloud-based mobile providers have done a good job of keeping this integration process as frictionless as possible so that your mobile business app can be created and integrated in a matter of days. As a result, your business can quickly reap the full productivity and efficiency benefits mobile can deliver-rather than having to wait an extended period of time or grapple with a new technology that doesn't fit with your existing IT infrastructure.
For companies in electric, cable and telecom industries, it is not uncommon for sales teams and service technicians to be in the field for extended periods of time before they return to the office. As a result, customer information captured may not be entered and processed for several days-not only delaying the ability to service the customer but also denying corporate decision makers with the real-time, actionable intelligence they need.
Shifting paper forms to mobile apps that automatically transmit information in real-time to corporate offices through the cloud enables firms to evolve from acting on anecdotal feedback to an ability to analyze data in real-time as it is captured in the field. Rather than estimating how many doors a cable provider sales person might need to knock on to generate a sale, for example, real-time data can be analyzed so managers know exactly what that number is on a rolling basis. This in turn improves and accelerates sales team close rates. At the same time, project managers receive a consistent flow of key customer and project information they can analyze to deflect cost impact issues in the field.
Cloud mobile business app solutions can be simple and powerful to use, and lead to significant and immediate productivity gains and cost savings. As with any IT project, the key is to follow a set of best practices to ensure a smooth transition from cumbersome paper business forms.
---
About the author: Jason Good is VP, Sales Operations at Canvas, a provider of cloud-based software that enables businesses to find, customize and create mobile forms that replace paper forms.