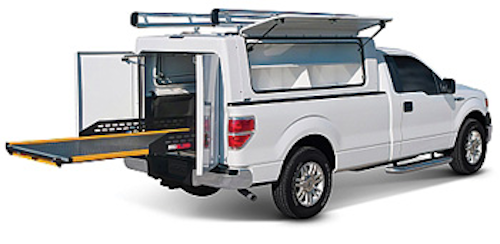 Commercial Fiberglass Tonneau Line Expanded
A.R.E.'s Commercial Division is expanding its WorkCover LS fiberglass tonneau cover line to include 2009 to 2014 Ford F-150 short bed trucks. The WorkCover LS was originally designed for small trucks, but demand has increased for a fiberglass cover for full-size trucks, such as the Ford F-150, it's reported. A.R.E.'s latest tonneau cover for the commercial market turns the bed of the truck into a well-organized, weatherproof tool container ideal for service workers.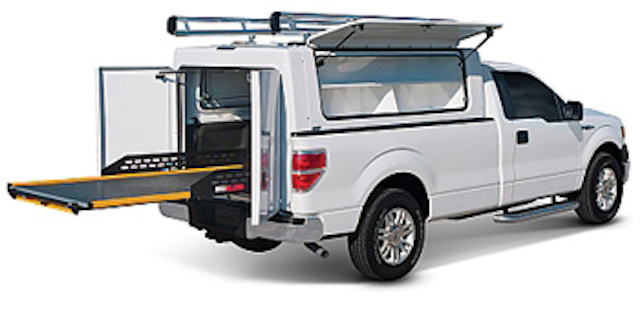 The WorkCover LS features two doors on each side. In addition, the entire cover opens effortlessly from the rear of the truck using a hinge system at the front of the cover. Painted to match the vehicle, the WorkCover LS features approximately three extra inches of storage room above the bed rail and offers the driver good rear visibility from the cab of the truck. Designed to keep products secure and out of sight, A.R.E. offers options such as remote keyless entry and LED strip lighting technology to illuminate the bed.
A.R.E.
CIRCLE 110 ON READER SERVICE CARD
---
New 470 Mulcher Carrier is Narrow, Agile
Tigercat has added a new model to its expanding line of mulcher carriers. The 470 mulcher is equipped with the Tigercat FPT C87 Tier 4i 245 kW (328 hp) engine. It is narrow and agile with extremely low ground pressure, rated at 3 psi. The 470 is best suited to tough terrain and sensitive site right of way, pipeline maintenance and more.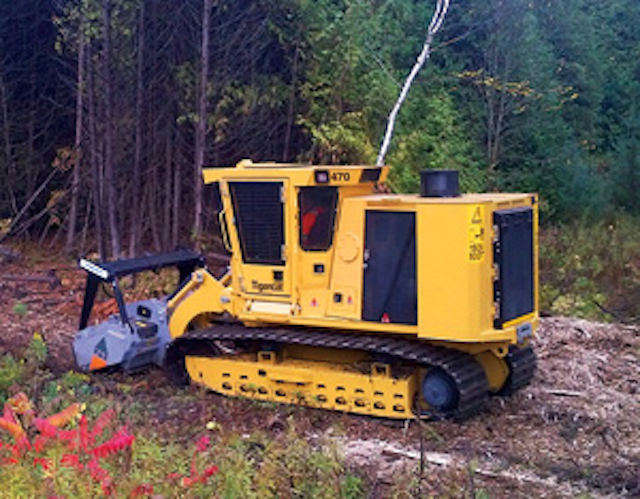 The 470 is equipped with an efficient, high capacity cooling system with a variable speed fan and automatic reversing cycle, a dedicated attachment pump, and an efficient closed loop track drive system. Inside the cab, the operator has ergonomic electronic joystick steering with counter-rotate function for "turning on a dime" at the touch of a button. The heavy-duty steel engine enclosure and precleaner guard eliminates the requirement for a rear canopy. All structural components are designed for full time forest duty.
Tigercat
CIRCLE 111 ON READER SERVICE CARD
---
CableData Collector Identifies Partial Discharge in Live Cables
A new piece of equipment to detect partial discharge (PD) in live electrical cables before they fail has been introduced by power engineering specialist EA Technology. The CableData Collector will enable electrical engineers to identify PD in cables that are online, avoiding potential disruption.
The equipment can identify potential issues in most types of insulated cables up to several miles by detecting high frequency pulses generated by PD events within the cable. Portable, robust and lightweight, the CableData Collector detects and records PD activity. Through CableData Analysis Studio software, a report can be produced to assess the condition of cables and the likelihood of failure and outages in power lines.
The CableData Collector is able to record PD activity through the use of the CableData Analysis Studio. Sold separately, the software produces reports showing the severity of PD activity and supplies information on the condition of assets on which to base failure risk assessment and decisions on remedial action or replacement.
EA Technology
CIRCLE 112 ON READER SERVICE CARD
---
Tradesman Pro Organizer Tech Backpack
Hi-Line Utility Supply presents the new Tradesman Pro Organizer Tech Backpack from Klein Tools. This versatile bag features a separate, padded, laptop pocket, away from tools for added protection. In a separate pocket, there is plenty of storage for a daily tool haul, with more than 25 pockets. This bag also features a hard molded front pocket for safety glasses, as well as a hard molded bottom. There is plenty of additional storage for pens, phones, cables and more. Padded straps and backing make this comfortable to wear every day.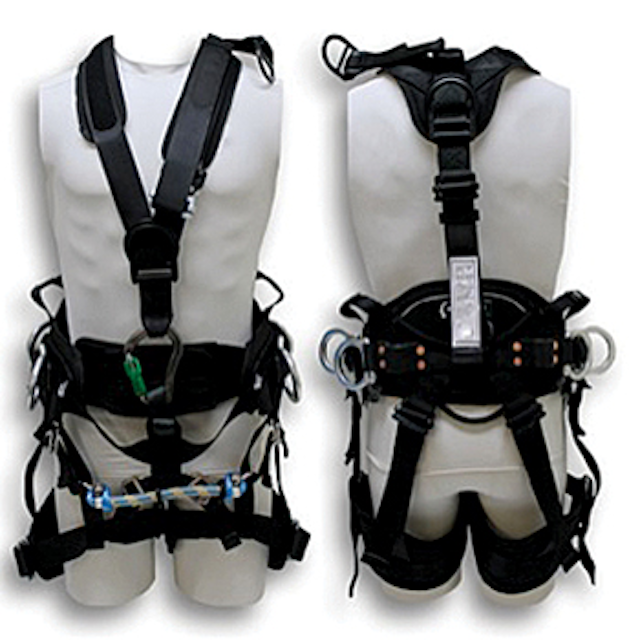 The Tradesman Pro Organizer Tech Backpack and the rest of the Klein Tools product line are available through Hi-Line Utility Supply.
Hi-Line Utility Supply
CIRCLE 113 ON READER SERVICE CARD
---
No-drill Vehicle Laptop Mounts Keep Computer at Your Fingertips
With Forestry Suppliers' vehicle laptop mount, installation is quick and easy using the existing hardware of the passenger side seat rails. The dual swing arms provide articulation and 12 in. of reach for passenger and driver access to the mounted device, and the patented rubber ball and socket joint provide additional adjustment as well as shock and vibration isolation.
The RAM Tough Tray is spring loaded to accommodate 10-in. to 16-in. wide laptops (17-in. screens) and has four adjustable retaining arms that can be moved vertically and horizontally for a custom fit for varying thicknesses of laptops and the freedom of not blocking ports or drives. Hole patterns on perimeter of tray facilitate the mounting of additional RAM systems to support GPS or other electronics.
Forestry Suppliers Inc.
CIRCLE 114 ON READER SERVICE CARD
---
Employee Innovation Helps Support Mechanical Jumpers
An innovative solution has been invented by a Georgia Power employee, which enables mechanical jumpers to be supported on energized distribution lines. The Jumper-Aid easily captures and secures grounding jumper cables, insulated rubber line hose, and insulated rubber blankets during maintenance operations. The two-piece jumper hanger is also designed to fit over a cross arm for added control and flexibility.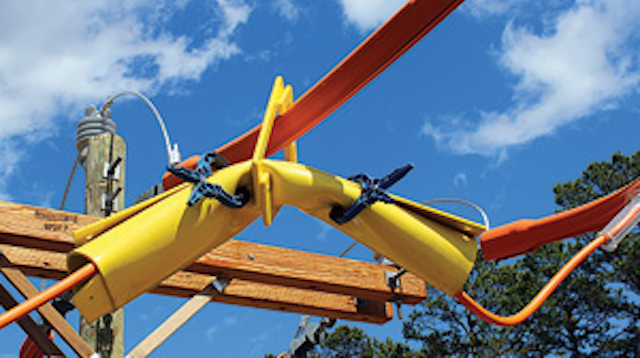 The Jumper Aid can support more than 100 lbs. while maintaining positive control of temporary jumper cables. The scissor action allows a lineman to open the hanger completely to capture a cross arm, jumper cable or rubber blanket without disassembly.
At just over 1 lb. and only an inch thick, the patented Jumper-Aid is lightweight and compact. The high visibility yellow polymer is strong, even in cold weather.
• Product dimensions: 14 in. x 10 in. x 1 in.
• Product weight: 1 lb. 3 oz.
• Item# USJH-002 Jumper-Aid
Utility Solutions Inc.
CIRCLE 115 ON READER SERVICE CARD
---
Substation Controller Helps Utilities More Efficiently Manage Electrical Substations
GE has announced the latest version of its Multilin D20MX substation controller, v1.3-, designed to help utilities more efficiently and reliably manage their electrical substations. Built on a 20-year history, the D20MX is the sixth generation of GE's D20 product line. This new version provides existing D20 customers with a cost effective upgrade path that also allows them to meet NERC CIP requirements.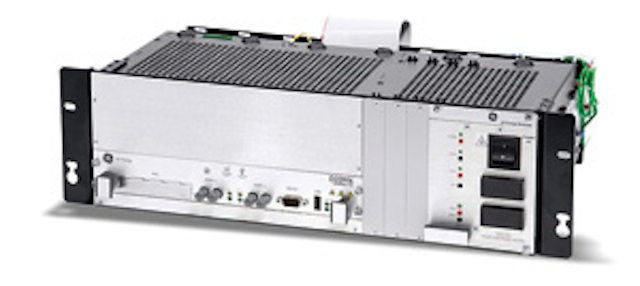 With cybersecurity protection becoming increasingly important for utilities, the D20MX comes with Cyber-Ark software preinstalled and, for those customers who choose to purchase a software subscription, Cyber-Ark allows administrators to securely access devices at remote sites, reducing administration costs. It also allows them to remotely define access roles to control the level of access different users have, further increasing security.
With the addition of four new user log events, the new D20MX v1.3 also gives utilities additional visibility on what's happening on the network. It also delivers more visibility on setting changes made to devices on the network, giving administrators more secure control.
GE
CIRCLE 116 ON READER SERVICE CARD
---
Flame Resistant Clothing Insect Repellent
CRC introduces its non-DEET formula FR Clothing Insect Repellent used for the treatment of flame resistant clothing to provide a barrier against mosquitoes, gnats, chiggers, ticks, biting flies and other flying insects. CRC recommends it be used by any outdoor utility/petrochemical worker that is exposed to insects and wears flame resistant clothing for protection.

Our non-flammable formula contains Permethrin, a contact insecticide that not only repels but also kills ticks and mosquitoes that come in contact with treated clothing, helping to prevent deadly diseases. This long lasting formula binds to any fabric and protects up to two weeks even through washing. The aerosol packaging allows for easy and controlled application but is not to be used on skin.
CRC's FR Clothing Insect Repellent has been tested to ensure it will not damage or negatively affect the protection properties of flame resistant clothing. It conforms to ASTM F2621-06 Standard Practice for Determining Response Characteristics and Design Integrity of Arc Rated Finished Products in an Electric Arc Exposure.
CRC Industries
CIRCLE 117 ON READER SERVICE CARD
---
Tier 4 Final Air Compressors for Variety of Applications
Doosan Portable Power's Tier 4 Final air compressors are available in the form of its most widely used models-the P185 and C185. With 100 psi at 185 cfm, the P185 and C185 meet the needs of a variety of applications, from powering handheld air tools, to sandblasting, sprinkler and irrigation line blow-out, cable laying and pipeline testing.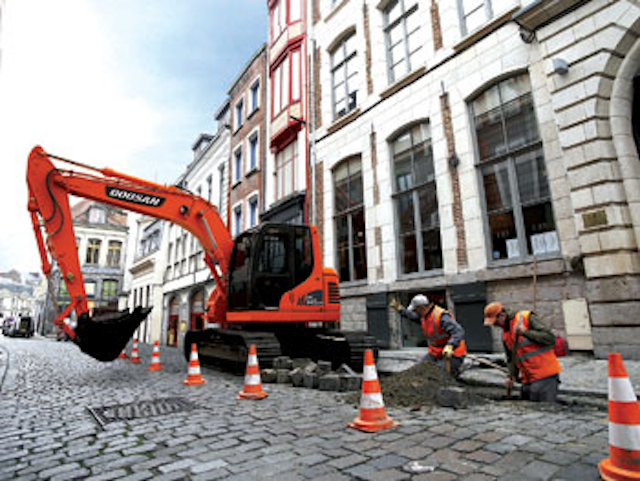 The P185 and C185 are now Tier 4 Final compliant products meeting government regulations on emissions controls, it's reported. After extensive testing and review, Doosan Portable Power selected a 49 hp Deutz D2.9 L4 electronic engine with DOC-only after-treatment to power the C185 and P185. With the new engine, the P185 and C185 deliver nine and seven hours' runtime at 100 percent load, respectively.
A new control panel equipped with an LED backlit display allows operators to easily view multiple machine parameters, including ambient temperature, engine oil pressure, percent engine load and airend temperature. The panel includes a user-friendly push-button start, and simple switch functions for stop and service air, helping users operate the machine as efficiently as possible and providing time to focus on other jobsite needs.
Doosan Portable Power
CIRCLE 119 ON READER SERVICE CARD
---
All-terrain Tree Trimmers are Safe, Effective
For more than 30 years Jarraff Industries has been providing the means for tree service companies to safely and efficiently clear and maintain utility rights of way. With features that maximize production and enhance operator safety, the Jarraff All-Terrain Tree Trimmer is an effective machine for clearing and trimming trees and encroaching limbs.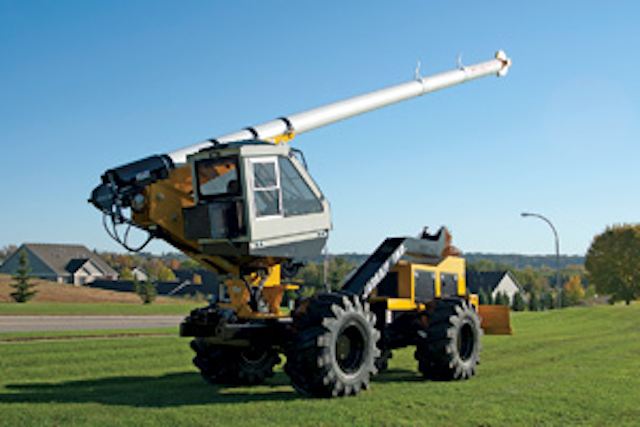 In either wheeled or track configurations, the Jarraff is self-contained and requires no set up time. This allows smaller crews to do more in less time. And, since workers never leave the ground, the Jarraff adds safety to every job.
The Jarraff All-Terrain Tree Trimmer provides rights of way maintenance contractors a 360-degree range of motion, 40-degree lateral tilt and 75-foot cutting height. Two four-way joysticks and fingertip controls offer optimal precision.
In addition, the Jarraff's cab is completely ROPS, FOPS and OPS certified. Full panel, tinted lexan windows prevent distortion and provide a clear view of operations. The cab also comes with a heating and air conditioning option. The Jarraff adds safety to every job because workers never leave the ground.
Jarraff Industries
CIRCLE 118 ON READER SERVICE CARD
---
Fault Current Limiter Eliminates Need to Replace Underrated Switchgear
Capture Fault Current Limiters from Phoenix Electric Corp. protect existing switchgear and circuit breakers by allowing them to operate within their original short circuit ratings, making substations safer and the grid more reliable.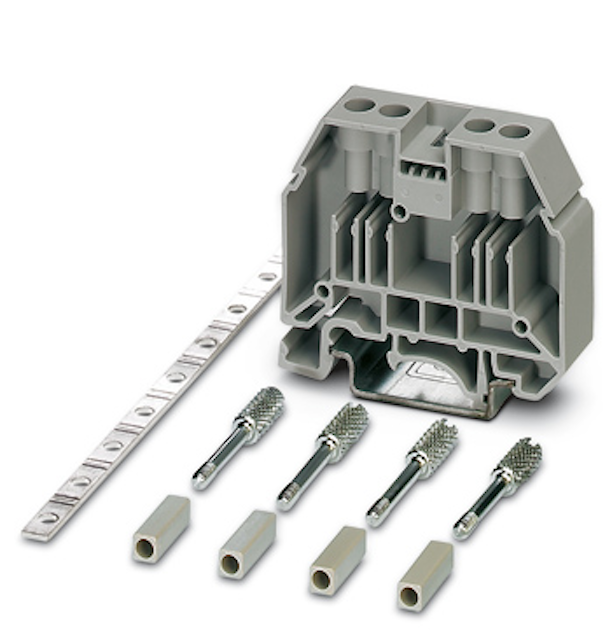 Through new, passively dynamic Faultron electron tube technology by Advanced Fusion Systems, Capture controls and regulates fault current levels. Automatically resetting in microseconds or less, Capture also eliminates the need for fuses, the manpower and expense of changing them, and the cost and hassle of stocking them.
Capture Fault Current Limiter ratings are factory-set to customer specifications. In addition, 15 kV and 27 kV voltage class limiters have continuous current ratings up to 5000A and BIL ratings of 110 kV for 15 kV class limiters and 150 kV for 27 kV class limiters. An optional integrated monitoring system provides current and voltage information along with Capture's operational status.
Phoenix Electric Corp.
CIRCLE 120 ON READER SERVICE CARD
---
Helicopter Blocks Now Available in Two Sizes
Condux Tesmec 2-3 bundled conductor helicopter blocks are now available in 24-in. and 32-in. diameters. The one-piece cast aluminum frame is more than 25 percent lighter, yet stronger and less likely to break compared to aluminum blocks with welded extruded frames. The unit's specially designed counter-weight fly-in gate allows for quicker and more secure rope installs, featuring a hinge for safer and more efficient cable removal during clipping operation.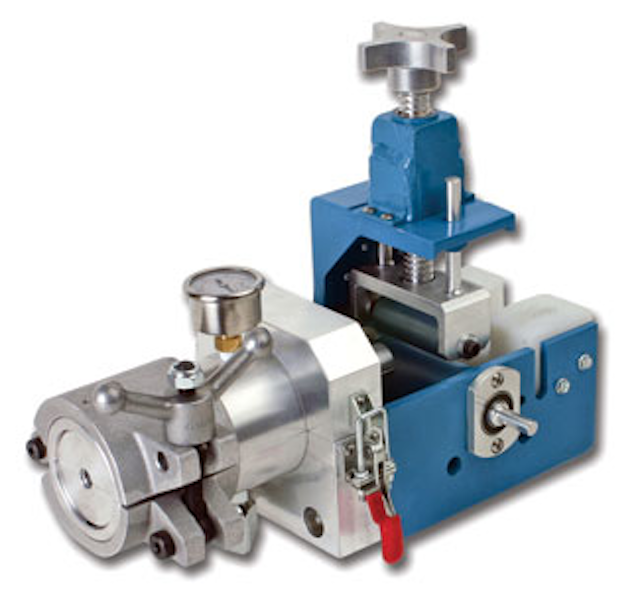 With a workload rating of 12,000 lbs., the Condux Tesmec 2-3 bundled conductor blocks are load tested to 60,000 lbs., providing a 5:1 safety factor. Lightweight aluminum blocks are easier to handle and require less fuel when hanging by helicopter or shipping from jobsite to jobsite.
Condux Tesmec offers a full line of stringing equipment including pullers, tensioners and puller-tensioners, as well as productivity-enhancing conductor stringing tools and accessories.
Condux Tesmec
CIRCLE 121 ON READER SERVICE CARD
---
Shockwave Technology Speeds up Truck and Van Repairs
Rotary Lift's patent-pending Shockwave technology is now available on a 12,000 lb. capacity lift, making it possible to service pick-ups, work trucks and vans faster. The company has expanded its productivity-enhancing Shockwave offerings beyond 10,000-lb. capacity two-post and SmartLift inground lifts to include its SPO12 two-post lift.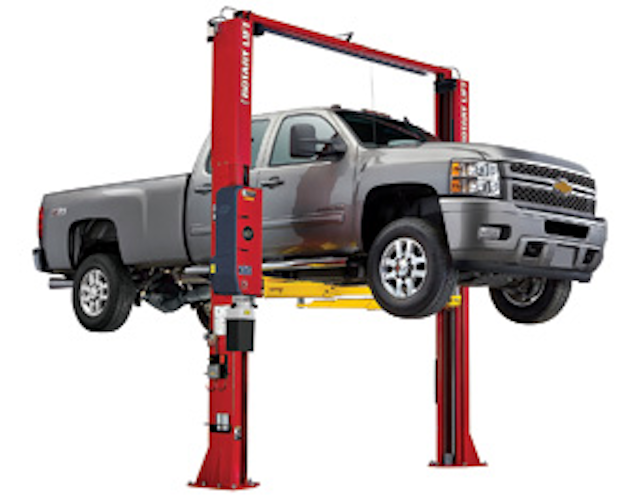 The SPO12 features a symmetric design that keeps a heavy vehicle's center of gravity directly between the columns for maximum stability while performing repairs. Equipped with the Shockwave package, the SPO12 can lift a vehicle weighing up to 12,000 lbs. 80 in. in just 25 seconds and lower it in 19 seconds. This is twice as fast as any other lift's rise and descent, which means technicians can complete more jobs each day using a Shockwave-equipped SPO12. That means more money in their pockets, and greater profitability for the shop. Shockwaves speed is made possible in part by its dc power unit. Shockwave-equipped lifts are battery operated with a built-in charger, which eliminates the need for expensive 220V wiring.
Rotary Lift
CIRCLE 122 ON READER SERVICE CARD
---
PowerBlade Cable Cutter Line Expanded
IDEAL Industries Inc., a manufacturer and supplier of tools, connectors and testing products for electricians and data communications contractors, introduces the newest member of its PowerBlade line of professional-grade cable cutters - the Big Kahuna Power Blade.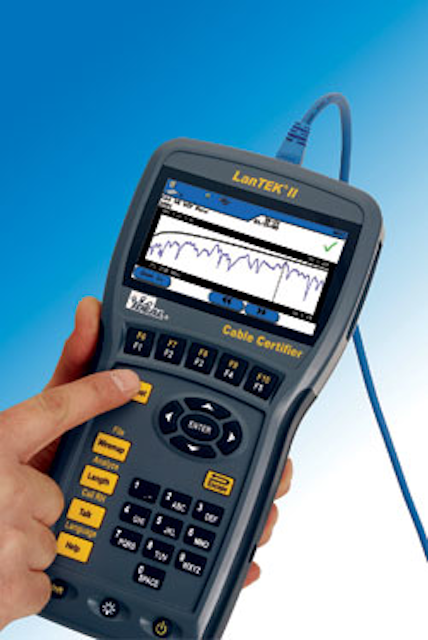 Featuring a large 3.5-inch jaw opening, the Big Kahuna Power Blade makes easy work of cutting large diameter copper and aluminum electrical cables, resulting in clean, installation-ready cuts on high-voltage cables up to 1,250 MCM in less than 20 seconds. These large cables are commonly deployed in industrial plants, by electrical utilities for primary or secondary transmission, and in underground service of 600V or more.
Like the original PowerBlade introduced several years ago, the Big Kahuna Power Blade is intended to replace time-consuming, awkward manual cutters that are prone to distort or "football" large cable geometry, creating poor connections and leaving behind tired hands, arms and shoulders. Instead of manpower, the Big Kahuna Power Blade attaches onto any 12 volt or higher drill so that cutting is as effortless as pulling the drill's trigger.
IDEAL Industries Inc.
CIRCLE 123 ON READER SERVICE CARD
---
Expanded Line of High-strength Arresters Helps Enhance Protection Against Voltage Surges
Eaton's Cooper Power Systems Division has added a new UXL line of high-strength arresters to its existing UltraSIL polymer-housed surge arrester portfolio. The new, extra-high energy solutions offer a host of benefits, including increased cantilever strength of up to 92,000 inch-pounds and expanded overvoltage protection. They are useful for overbuild applications because of their high-energy characteristics and structural integrity required to survive three-fault conditions.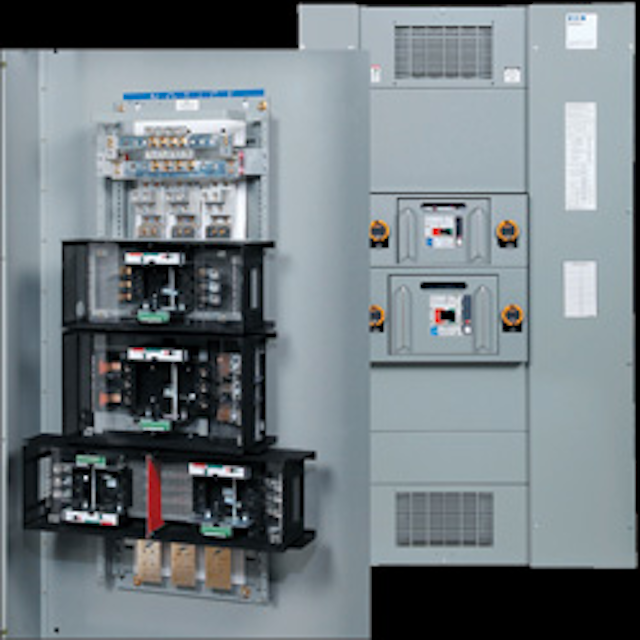 With the addition of the extra-high energy offering, Eaton is now able to supply its long list of utility partners, many of whom have been waiting for these higher ratings, with a product featuring added endurance and strength.
Polymer-housed surge arresters are for protection against repeated high energy switching surges and provide reliable protection for substation equipment, capacitor banks, multiple lines and cable circuits. The polymer construction also creates savings for the end user because the material decreases total cost of installation, operation and maintenance processes.
The new UXL line continues to offer increased margin of protection and improved creep distance in line with existing standard arresters. In addition, the product has also lowered the voltage discharge between 3-4 percent, increasing its protective characteristics and energy-handling capability.
Eaton, Cooper Power Systems Div.
CIRCLE 124 ON READER SERVICE CARD
---
Primary Test Manager Software Provides Support During Diagnostic Testing
OMICRON's Primary Test Manager (PTM) software supports you during diagnostic testing of power transformers, circuit breakers, current transformers and associated equipment such as bushings and tap changers. PTM was first to automate the creation of asset-specific, guided test plans together with dynamic test connection diagrams based on user identification and matching of nameplate parameters such as ratings and vector diagrams. And because PTM is the interface software that drives OMICRON's multifunctional test system CPC100 + CP TD1, PTM provides this guidance for a wide range of diagnostic tests according to the latest industry standards and guidelines.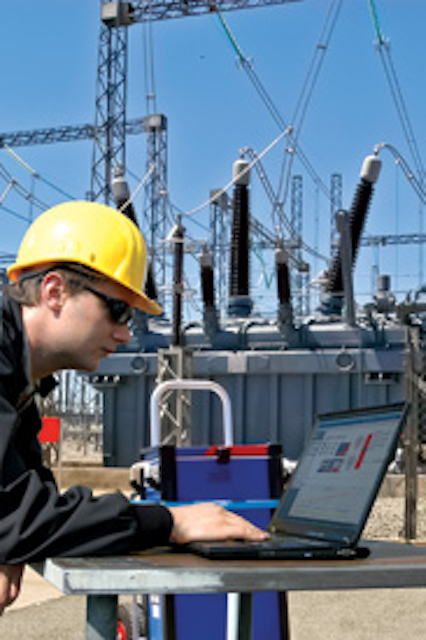 Because of an integrated high-performance database, electrical assets and the associated test plans can be easily managed.
The latest version offers various new features and improvements:
• Extended auto-assessment for power transformers and bushings,
• Easily compare multiple test results in a single view,
• DEMAG your transformer using a new test in PTM + CPC 100,
• Automated turns ratio test for phase-shifting transformers, and
• Now compatible with Windows 8 & 8.1 operating systems.
OMICRON
CIRCLE 126 ON READER SERVICE CARD
---
Remote Communications Between Dispatch, Fleet and In-cab Drivers
SkyWave Mobile Communications, a provider of satellite based communications for the Machine-to-Machine (M2M) market, offers the SkyWave Garmin FMI (Fleet Management Interface) Solution. Providing a connection between driver and dispatch, the solution enables integrated vehicle tracking, navigation, driver communication and dispatch capabilities regardless of cellular service availability.
By integrating Garmin's industry standard interface with SkyWave's IsatData Pro (IDP) terminals, any business with a fleet of vehicles can deploy a reliable communication solution, even in areas without cellular coverage, it's reported. In addition, the SkyWave Garmin integration optimizes the amount of information sent over the satellite network, resulting in lower airtime costs.
SkyWave Mobile Communications
CIRCLE 125 ON READER SERVICE CARD