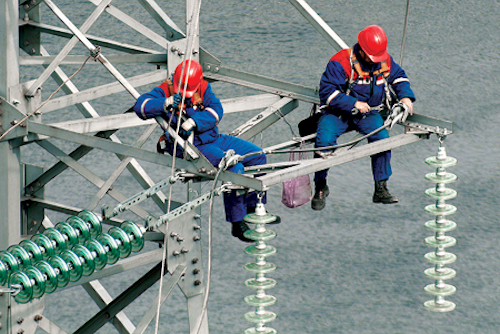 by Jack Rubinger
Utility field workers work alone. They're exposed to high voltage, great heights and extreme temperatures. This is dangerous work. By the end of 2013, more than 50 utility workers had lost their lives on the job, according to Danny Raines of Raines Utility Safety Solutions.
While having comprehensive knowledge of Occupational Safety and Health Administration (OSHA) safety practices and personal protective equipment is critically important, field workers must also master bucket and digger derrick truck operations, voltage testing procedures, capacitor theory and installation and lockout/tag out.
Given these challenging working conditions, it's time to devote time and space to gain a better understanding of field worker safety. Let's start with working solo.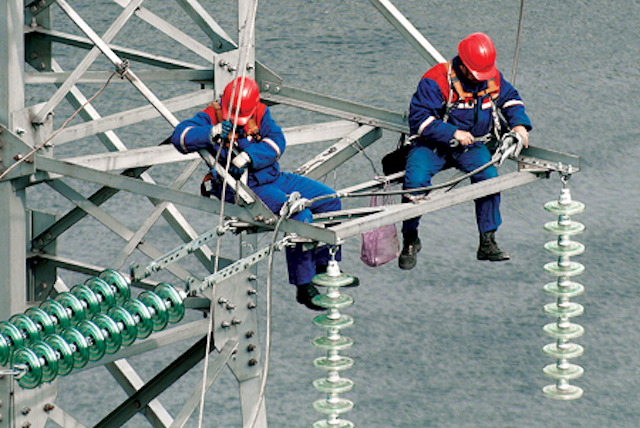 Working Solo
Working alone is stressful. Shift work, inadequate rest and working excessive overtime hours are factors. No one is watching your back, second guessing, watching for mistakes or errors. And, with attrition in the workplace, younger and less experienced utility workers are placed into these positions. But not all are overly concerned.
"Our servicemen are first responders to many outage or service related problems," said Jeff Beaman, Central Electric Cooperative Inc. in Redmond, Oregon. "They are trained to quickly identify which repairs they can make without assistance and which require additional support. Our crewmen always work in teams for two to five."
Exposure to High Voltage, Handling Power Outages, Voltage Irregularities, Transformers
Electric utility line workers are continuously exposed to high voltage, trouble calls and complicated electrical equipment including transformers and automatic switchgear. The line technician level requires more formal and on-the-job training than any other construction trade in the workplace. Personal protection equipment includes arc rated flame resistant clothing, eye protection and hardhats. Additional protection is prescribed at higher voltages and includes face shields and flame resistant masks.
Working From Heights
Slips and falls leading to strains and sprains represent a majority of OSHA recordable injuries and are an ongoing problem for electrical workers. Harnesses are required when working at any height exceeding four feet above the ground. At some 30 feet in height, crews annually receive hurt-man rescue training. In addition, bucket trucks are used in most cases except those where a bucket cannot access the work location or the use of a bucket truck would be less safe than the use of climbing equipment.
Exposure to Extreme Temperatures
Line workers are continually dealing with the environment. Workers in the lower 48 states face high temperatures of more than 100 degrees in the Southwest deserts to -0 in the North. Those in Canada work with temperatures of -40 Centigrade in the winter. The biggest challenges are sudden weather changes-such as the Twin City wind storms of June 2013.
A series of three back-to-back wind storms ripped through the Twin Cities, the most severe in the city's history. Tasked with restoring power to 600,000 customers, more than 1,000 Xcel Energy field workers working 16 hour days were enlisted to handle power restoration-the largest field workforce the utility had in Minnesota following a storm. Such efforts usually require setting up tent cities for exhausted field workers.
In hot weather, Beaman and his crew wear lighter weight flame resistant shirts. All his trucks carry plenty of drinking water and electrolyte-replenishing drinks. Regular safety classes address heat stroke and heat exhaustion. In addition to outfitting crews with cold weather clothing, protocols call for regular warming breaks.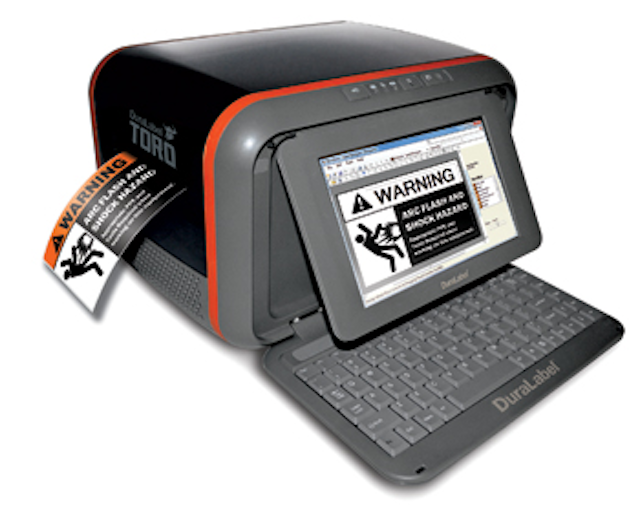 Hand Protection
The slogan, "A lineman's best friend is his best friend," has been around since about 1967, according to Raines, who began his career working at Georgia Power in Macon, Georgia. OSHA 29 CFR 1910.132 personal protective equipment requires employers to provide hand protection for all employees exposed to hand injuries.
"Even in a flash accident, a pair of Class 2 rubber gloves has a 90 calorie protective value from the intense high temperature arc that can reach upwards of 20,000 to 30,000 degrees," Raines said. It's important to cycle gloves out regularly for electrical testing per the ASTM standard, inspection and replacement. Rubber gloves should be inspected for embedded metals, nicks and cuts before every use.
On the Job Fitness
"A utility worker is an industrial athlete," Raines said. "The physical requirements of performing underground and overhead utility line work are strenuous. Strains and sprains resulting from improper worker position begin to emerge as workers age. Shoulders, elbows, back and knees are common injuries."
Many companies encourage stretching and warm ups before beginning work. Warming up muscle groups reduces the frequency of soft tissue injuries. Practicing yoga before work is beneficial for both strength and flexibility.
Communicating these conditions is also important to ensure field worker safety.
"The primary use of signage in our work environment is to designate the location of all safety equipment and supplies and provide reminders of the safe operation of work equipment. We also use signage to designate electric circuitry specifications, tag equipment's status as electrified or not when working on the system, and to post Do Not Operate or Hold tags on circuits during repairs or construction. Safety and warning signs are also directed to the general public reminding them of the need to remain distant from electrical systems and equipment," Beaman said.
While it might seem limiting to reduce the list of critical field worker safety issues to just six items, communication generates awareness and awareness stimulates action to improve working conditions. We can all do a better job supporting workers-especially those who are putting their lives "on the line" for us.
---
About the author: Jack Rubinger, Graphic Products, contributes to industrial communications worldwide. Graphic Products is a provider of workplace labeling and signage. For more information, visit www.graphicproducts.com or email jarubinger@graphicproducts.com.