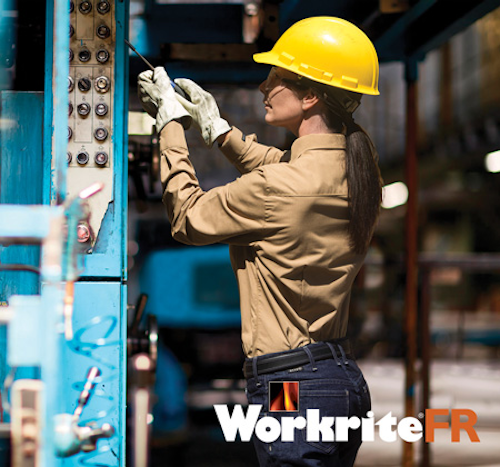 Flame-resistant Clothing Innovations
By Mark Saner
Flame-resistant (FR) clothing has come a long way since French chemist Joseph Louis Gay-Lussac discovered in 1821 that ammonium phosphates and borax can be used to make fabrics relatively flame retardant. In the years since Gay-Lussac's early research, FR clothing has improved dramatically, and new innovations are still being made to this day.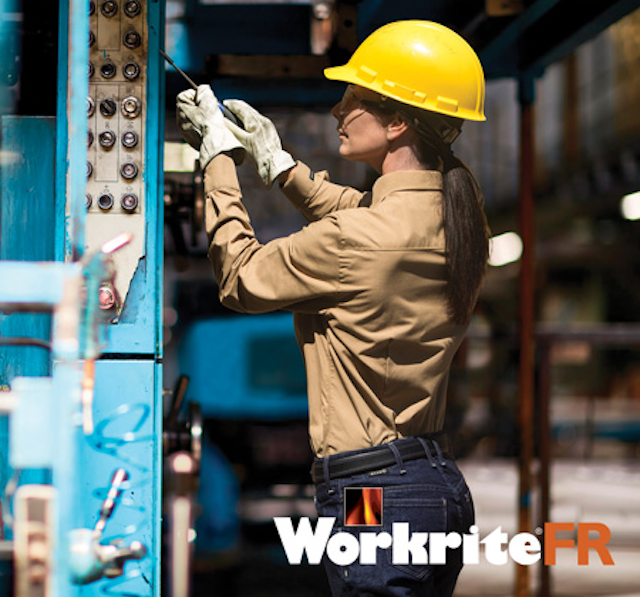 For those in the utilities industry, recent FR clothing trends—such as FR denim, high-visibility FR apparel and FR workwear designed specifically for women—are making FR protection more effective, convenient and comfortable than ever before.
FR Denim
Non-FR denim can ignite and continue to burn if exposed to extreme heat and flame, such as the conditions that occur in an electric arc flash. However, until the Occupational Safety and Health Administration's (OSHA's) updated 29 CFR 1910.269 standard for electric power generation, transmission and distribution work took effect in 2015, non-FR denim was commonly believed to provide adequate protection against arc flash and was the apparel of choice for many in the utilities industry.
Fortunately, even with the updated regulations in place, denim is still an option for the utilities industry—it just needs to meet OSHA's protective requirements. And while early FR and arc-rated jeans did not always match the level of comfort and style provided by their non-FR counterparts, a variety of improvements have been made in recent years.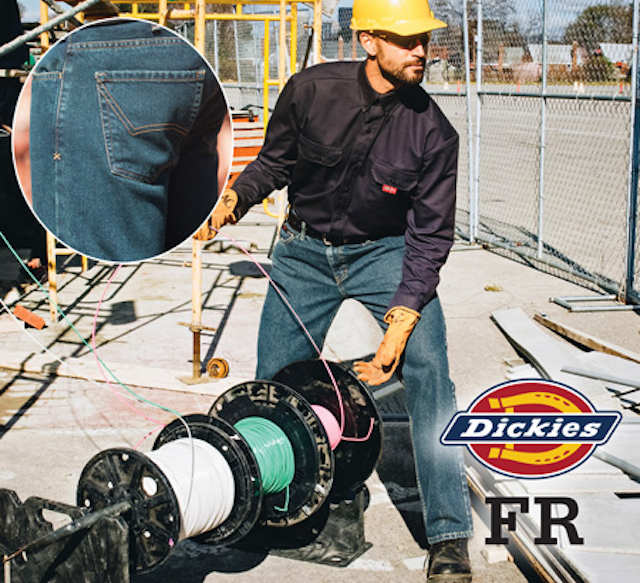 Today, FR jeans are built with protection, functionality and appearance in mind. With options made from stretch fabrics and softer materials, FR denim now offers comfort and ease of movement. A variety of style choices—including many based on non-FR favorites—are now available as well. Some FR denim manufacturers also use specialized techniques, such as reinforced stitching, for improved durability, offering better long-term protection and cost-effectiveness.
High-visibility FR
In the utilities industry, it is not uncommon to be working in conditions with limited light or poor visibility. Of course, thermal hazards can still be present in these circumstances. Even if it is worn over FR clothing, non-FR high-visibility clothing can ignite, continue to burn and even melt when exposed to heat and flame, endangering the wearer. On the other hand, being difficult to see can be just as dangerous.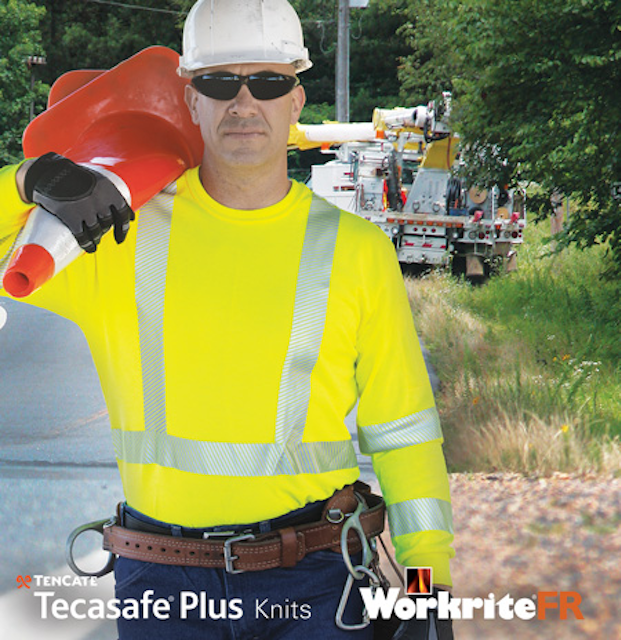 The solution to this problem in obvious: high-visibility FR clothing. Now available in a variety of styles of vests, T-shirts and beyond, high-visibility FR clothing is becoming increasingly popular. A selection of fabric options and sizes are also available to meet the diverse needs of the utilities industry.
Depending on the type of work being performed, the ANSI/ISEA 107-2015 standard for high-visibility safety apparel and accessories outlines different requirements for protective apparel. Numerous high-visibility FR clothing options are available to meet these varying requirements, and it is important to select garments that correlate with the class (1, 2 or 3) that applies to your work environment.
Women's FR Clothing
According to the U.S. Department of Labor, 22 percent of people employed in the utilities industry are women. However, in the past, FR clothing manufacturers have focused their efforts on men's clothing, often resulting in women wearing garments that don't fit properly.
If protective workwear doesn't fit well, it can be problematic for several reasons. For example, shirtsleeves and pant legs that are too long can result in injuries caused by tripping or excess fabric getting caught on something. Attempting to remedy a poor fit by rolling up sleeves or pant legs can be just as risky, because it can leave areas of skin exposed. And the worst-case scenario is that ill-fitting FR workwear is so uncomfortable it isn't worn at all.
Fortunately, FR manufacturers have turned their attention toward women's workwear in recent years. New shirt and pant styles, including several developed specifically for women by women at Workrite Uniform Company, now offer an improved fit, helping to optimize both safety and comfort.
A Final Tip
Across the utilities industry, FR denim, high-visibility FR clothing and women's FR apparel are making a difference in protection and comfort. If you are considering trying these trends, be sure to consult all relevant safety standards and regulations—such as OSHA 29 CFR 1910.269, ANSI/ISEA 107-2015 and NFPA 70E—to ensure your workwear will provide the appropriate level of protection. UP
---
About the author: Mark Saner is the FR technical manager for Workrite Uniform Company, a position he has held since he joined the company in 2006. He brings 40 years of experience in the fire and safety industries to his work, including 29 years in technical support, safety standards and product development for Akron Brass Manufacturing Company. Saner participates as a voting member within a number of national and international safety organizations to help develop, revise, influence and further improve standards for worker safety. For questions related to safety requirements, product performance and industry standards, contact Saner at 1-800-521-1888 or visit www.workrite.com.