Never Underestimate the Power of Labels: Improving Safety and Productivity in the Workplace
Hazardous chemicals, unmarked cables, electrical cords, dangerous machinery and at-risk areas—the industrial workplace can be a danger zone. Thankfully, adequate warnings and communications can alert employees of possible hazards. Labels are critical.
Oct 1st, 2017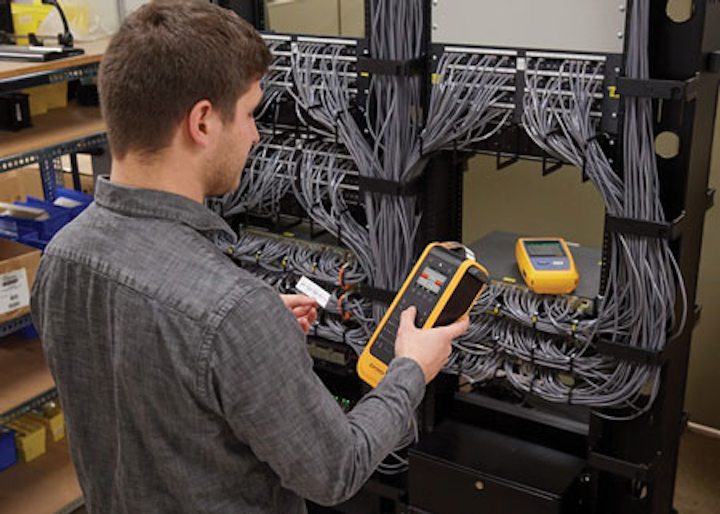 By Al Feaster
Hazardous chemicals, unmarked cables, electrical cords, dangerous machinery and at-risk areas—the industrial workplace can be a danger zone. Thankfully, adequate warnings and communications can alert employees of possible hazards. Labels are critical.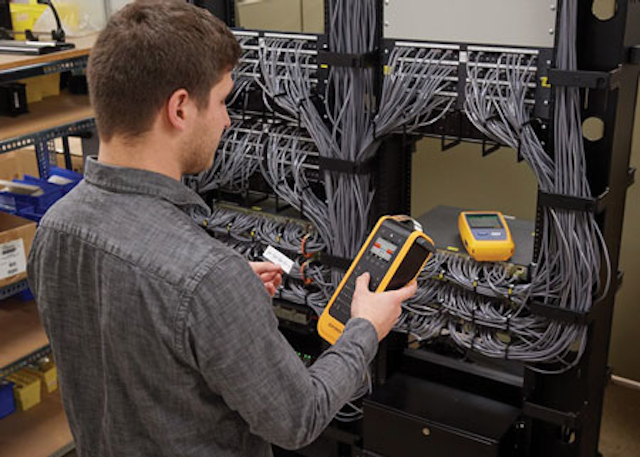 Project managers are tasked with taking necessary workplace safety precautions to prevent potential accidents and ensure the well-being of employees. In demanding environments, proper labels and signage can be used to communicate important messages. Proper labeling and identification is an effective way to promote safety and productivity for industrial, commercial and telecom workplaces.
Safety First—Why Labels Matter
There were some three million nonfatal workplace injuries reported in the private sector in 2015, according to the U.S. Bureau of Labor Statistics. While steadily on the decline, incidents such as slips and falls, falling objects, electrocutions and caught-in/betweens continue to occur and the importance of safety signs and labels remains.
In the same way a yield sign warns drivers to slow down or stop for oncoming traffic on a busy highway, signs in the workplace serve as visual reminders for employees to keep safety top of mind. A safer environment can be created through the use of clear and correct labeling. It is important to be aware of standards such as OSHA, ANSI and ISO to know which signs and labels should be used and where they should be placed. These organizational standards provide guidelines, principles and specifications that outline signs and labels in the industry. Signal words such as "Danger," "Warning," "Caution" and "Notice" are commonly used when marking a facility, but it's also important to reinforce the nature and consequences of such risks. These labels can alert employees where potential hazards exist or if further safety precautions are necessary, potentially preventing disaster.
In addition to general safety signs, labels can be used to communicate basic precautions and protocol. Often employees who are busy and focused on getting a job done may walk into a hazardous area without their hard hat or quickly grab something that gets stuck in a machine. It is important to ensure employees are aware of their surroundings and paying attention to details. Labels can provide instructions on how to operate tools and when to wear personal protective equipment if there is potential exposure to chemicals or other hazards. The use of labels can prevent many injuries associated with these risks and ensure your employees are cognizant of other instructions and procedures that should be followed on site.
While safety audits, complying with regulations and ensuring workplace safety can seem like a challenging task, and a bit overwhelming, labels can make this an easier process. With innovations and technological advancements such as industrial label devices, custom and standard safety labels can be created on site to assure compliance and safety awareness. With features such as built-in label applications and pre-loaded templates, labeling can be less stressful and a critical part of your safety practices.
Improve Workplace Organization, Productivity with Proper Labels and Signs
What used to be labor intensive and require daunting manual entry for operational management can be improved with an efficient labeling system. It is important to invest in quality tools to help with this process. Label devices can assist with pipe markings, cable wires and other equipment identification and inventory management, saving time and increasing productivity.
Ensuring employees are equipped with up-to-date technology will save employers more time and money in the long run. With advanced features such as wireless integration for quickly importing data and the ability to view labels before they are printed and applied, label makers can help simplify industrial labeling for a more efficient experience. This will reduce the need to pull off and re-apply labels over time and ensure they adhere securely and stay legible.
The quality of labels is just as important. Manufacturing facilities are common grounds for harsh environments that can lead to peeling and abrasion. Industrial-strength, durable labels that withstand challenging surfaces such as moisture, solvents and chemical exposure, should be used to resist common wear and tear so labels remain effective. Labels, when used with shelving, organizing tools and tracking inventory and assets, will help employees locate and store tools efficiently for optimal workflow.
Safety and productivity are both keys to the successful operation of any facility. Effective labeling solutions should be a part of this equation to meet your organization's needs and ensure a workplace where both are priority for your employees—and errors, hazards and injuries are minimized. UP
---
About the author: Al Feaster, RCDD and Industrial Labeling Expert at DYMO, has more than 30 years in the telecommunications industry and is responsible for training and supporting the DYMO team—providing industry and technical information as it pertains to end-users, installers and manufacturers doing design, installation, training, engineering and management.