S.A.F.E.@work: Making Safety Procedures Easy to Recall and Implement to Achieve Zero Accidents
Safety is paramount! Safety of linemen, visitors and public is number one priority when installing a new line or while working on an existing line.
Jun 1st, 2017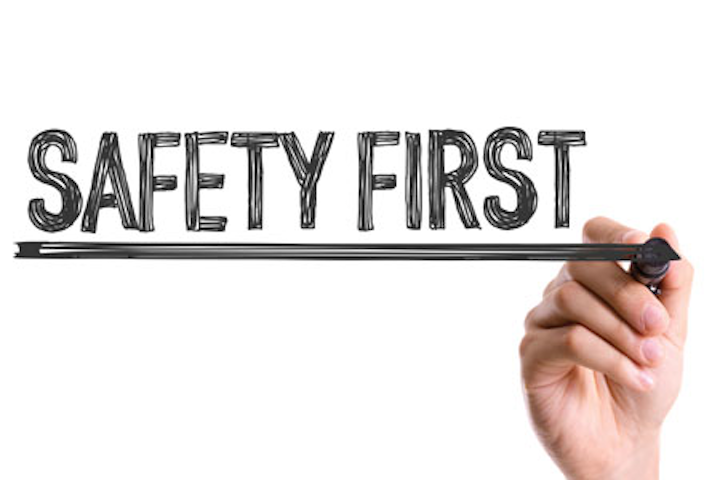 By Deepa Akula, P.E.
Safety is paramount! Safety of linemen, visitors and public is number one priority when installing a new line or while working on an existing line. Visitors to the site can be kept safe by assigning a safe observation zone, and public safety can be ensured by rerouting foot traffic and vehicles away and around the job site. Keeping our linemen safe needs robust safety procedures and extensive training. According to the Bureau of Labor Statistics, electrocution and falls are the two main causes of fatal injuries for the men and women who install and repair electric utility lines. To prevent electrocution, best practices should be followed to test the line to make sure it is not live before approaching, and, to prevent falls, fall protection harness must be worn and clipped in.
We operate in an industry where the margin for error is nonexistent. If best practices are not followed during installation and repair of overhead electric transmission and distribution systems, consequences could be fatal. To improve safety, we must summarize safety procedures in a few crisp words so it is easy to remember, recall and implement in the field. We all remember what to do if our clothes catch fire, right? "Stop, drop and roll" - this simple fire safety technique is easy to remember, recall and implement, so easy that even children can implement it. Similarly, effective rules have been developed for an active shooter situation, "Run, Hide, Fight," or to protect yourself in an earthquake, "Drop, Cover and Hold on."
Simple instructions make safety procedures easy to remember; they are brief and can be iterated at the end of tailboard meetings every day. Bill Steele, a transmission line inspector with Northwest Utilities, said they use "Identify, Isolate, Test and Ground (IITG)" as an unbreakable rule to determine if a line is de-energized before start of work on any electric line. Sayings like "If it is not grounded, it is not dead" remind linemen how important safety procedures such as grounding are. We need daily reminders for our linemen to wear fall protection harnesses and clip them in to prevent falls - simple rules or sayings are effective reminders.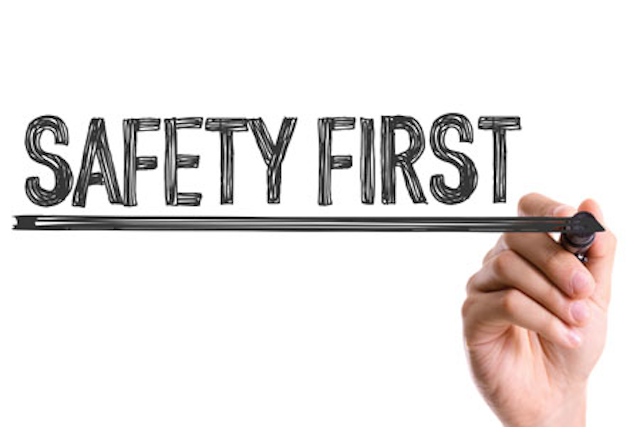 Accidents happen when complacency is at play; it is the mundane everyday jobs that result in accidents as we become complacent and unconcerned with the dangers associated with a task, neglect safety protocols, and fail to take actions to prevent an accident. After a severe weather event when linemen are dispatched across the country, safely rules that are easy to remember are indispensable. Safety rules should always be followed to a tee, especially during severe weather events because linemen could be working on poles treated with different preservatives than they are used to or poles fabricated to a different specification.
We need to provide clear instructions that safety is our number one priority and should have a mechanism in place to remind our linemen of it every day. Tailboard meetings are conducted every day at the job site before work begins and are usually conducted to discuss what needs to be done and assign individual responsibilities. They are a great opportunity for the entire team to repeat the brief safety rules. Tailboard meetings can also be used to discuss the worst situation anyone could get into and how to rescue them from that situation. This will make linemen aware of the dangers associated with everyday tasks they perform and avoid getting into such situations.
The safety of our linemen is a serious issue and should not be taken lightly. Per Bill Steele, "Safety should be engrained by habitual work practice, repeated daily and unwaveringly." Making safety rules simple and easy to remember is a great way to make safety procedures easy to recall and implement when it really counts. Working conditions have greatly improved because of stringent safety procedures and extensive training, but there is always room for improvement. We need to strive to achieve and maintain zero accidents by implementing safety rules unwaveringly.
---
Deepa Akula, P.E., is the engineering manager at McFarland Cascade. She has nine years of experience designing overhead utility and telecommunication structures. She holds a Master of Science degree in Engineering from the University of Missouri and is a registered civil/structural professional engineer in eight states (WA, TX, WI, OH, AZ, OR, NH and VT).
More Utility Products Current Issue Articles
More Utility Products Archives Issue Articles