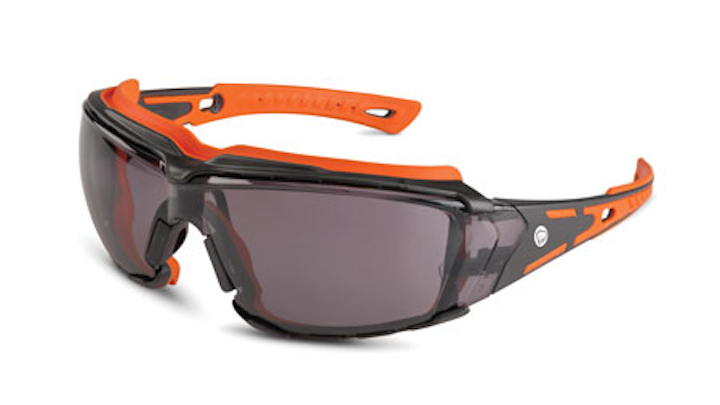 Safety Eyewear Orange Crush Goggles Channel Water Away
When rain or sweat is pouring down, don't live with it, channel it with Brass Knuckle Orange Crush eye protection. Specialized channels along the brow line move water and sweat away from the eyes, while the rubber gasket seals the glasses snugly against the face. When members of your team are working out in the elements or working up a sweat, there's no need to stop what they're doing and wipe off. Their eye protection stays on their faces, where it belongs. Plus, the soft rubber gasket is removable, allowing for quick conversion to standard protective eyewear.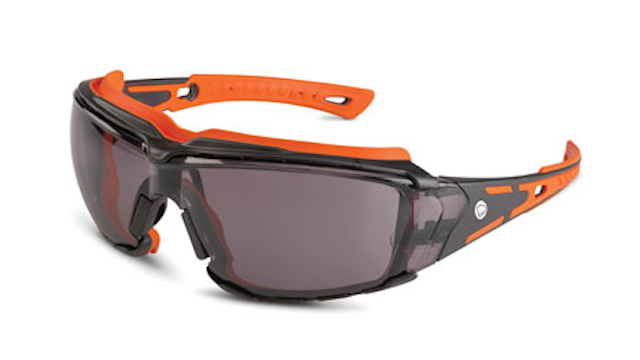 Only Orange Crush features this type of liquid splash protection from a traditional dust goggle, it's reported. Coupled with N-FOG PLUS anti-fog technology, standard on every pair, Orange Crush provides see-clearly workwear.
Orange Crush offers many other features: super-flex temples that hug any size face and TempleTouch technology that grips the sides of the head comfortably with molded-in nibs for non-slip performance. Each pair comes with an optional strap that locks into the temple for an extra-secure fit.
Brass Knuckle
---
Compliant Labels, Wire Markers and more Durable, Custom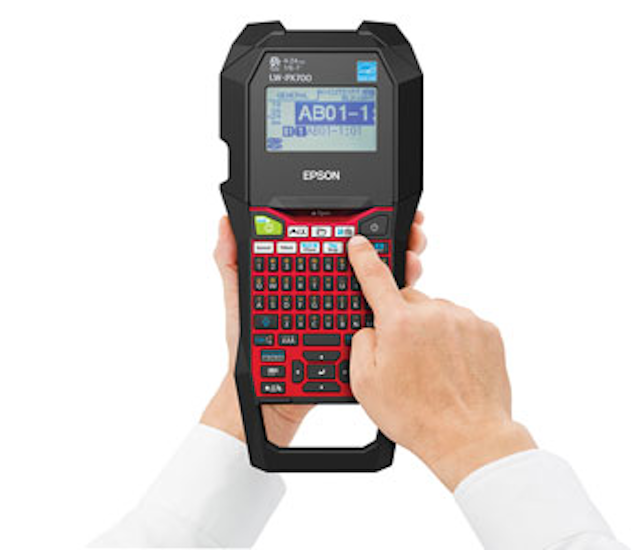 Safety products: K-Sun Corporation's Epson LABELWORKS PX LW-PX700 industrial label maker is for creating durable, custom and compliant labels, wire markers and more up to 1 in. wide. Exclusive features of the LW-PX700 save time, effort and money by creating a lower total cost of ownership:
Auto tape rewind reduces lead margins to 4 mm by retracting material into the cartridge before the first label prints, which translates to more cost savings per print and less waste.
The mixed-length hot key lets users create multiple uniform and variable-length labels on the same strip with a half-cut between each label for easy removal and application, eliminating multiple lead margins to significantly save tape.
The pick-and-print function conveniently prints, cuts and holds a single label until it is removed. The function resumes for the next label in the series, saving time by eliminating the need to continuously type and print labels.
Lifetime warranty is an assurance of Epson LABELWORKS PX's performance.
The rugged LW-PX700 label printer, engineered to meet MIL-STD 810 "drop" test specifications for the toughest environments, can be used to organize tool cribs, identify storage bins, label inventory racks, make safety labels, mark cables and wires, tag assets and create nine resident barcodes or 15 using Label Editor Professional software plus import images and label files to print on the go.
K-Sun Corp.
---
Protective Clothing Arc and Flame-resistant Outerwear
Hi-Line Utility Supply and NASCO offer ArcLite Air arc and flame-resistant outerwear. Featuring a weather versatile design, it allows you to layer up underneath to keep warm in the winter, and the Nomex mesh ventilation system keep cool and dry in the wetter months.
Weighing 5 oz., the Arclite Air is cited to be 40 percent lighter than the lightest arc rated product on the market. It uses a composite coating with CCT technology that eliminates the PVC that causes the wearer to be hot and uncomfortable.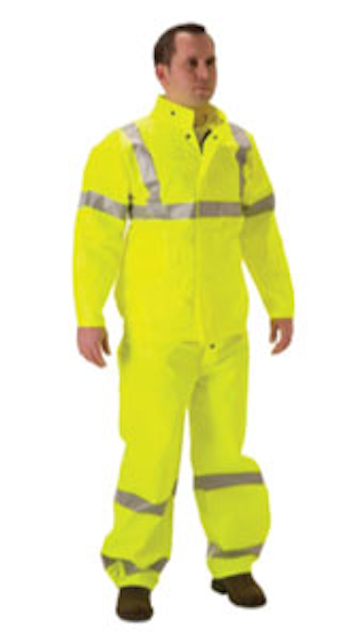 This waterproof and windproof suit offers multi hazard protection from flash fire and arc, and features fall protection access, making it useful for gas and electric utility companies. The Arclite Air meets the ASTM F1891, ASTM F2733, and ANSI 107 standards and is sure to keep workers dry and comfortable.
Hi-Line Utility Supply Co. NASCO
---
Trapped Key Interlocks Protect Workers at HV Substations
KIRK interlocking products provide safe access to switchgear within HV substations. Trapped key access interlocks and key exchange units restrict physical entry and prevent dangerous operating conditions, ensuring that personnel operate equipment according to the correct sequence of operation.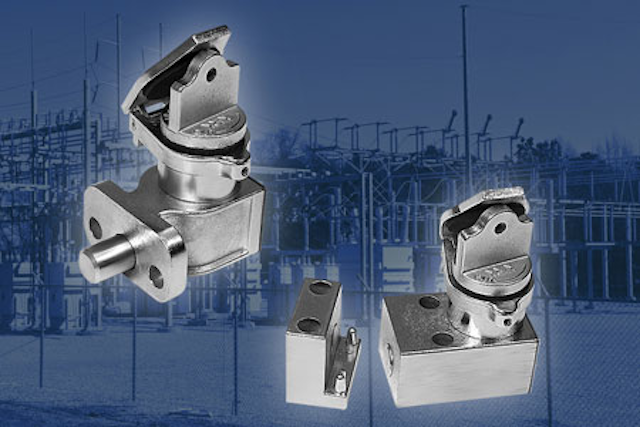 Trapped key interlocks prevent injury to personnel, protect equipment from damage, and assure continuity of electrical supply by initially restricting any unauthorized access. This is particularly important for HV substations located in remote, unmanned sites. Secondly, they ensure that all authorized access is done in a safe manner, requiring that part of a system is isolated and correctly earthed before maintenance can be carried out on that section.
A well-designed interlocking scheme also ensures the system is operated correctly. This can prevent a number of dangerous scenarios such as switching two incoming feeds onto a common bus bar, the paralleling of two energy sources, or disconnecting breakers under load.
Kirk Key Interlock Co. LLC
---
Safety Footwear for Linemen and Utility Workers,"Seriously Comfortable"
Working on the line is more comfortable for utility workers across the U.S., thanks to a 100-year-old New Zealand footwear company. Quatro Dielectric Safety Boots is stepping up its presence in the U.S., especially for electrical workers.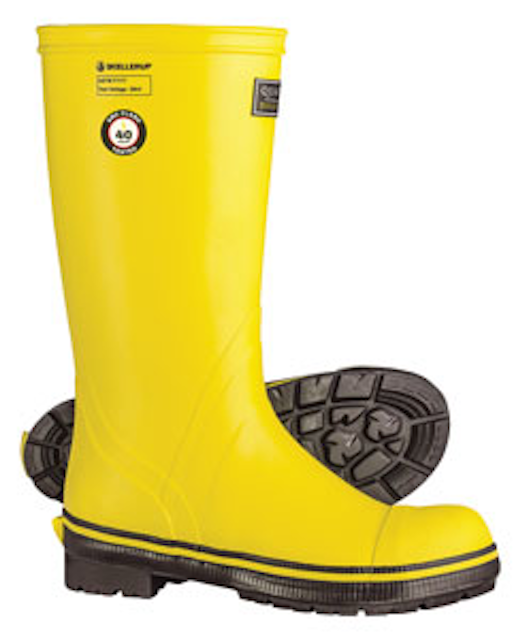 Quatro Dielectric Safety Boots are engineered to provide very good traction and support on all kinds of terrain. Features include ankle-locking design; SureGrip-360 outsole; extra wide waist bar with built-in ladder grips; full nitrile rubber outsole resistant to oil, heat and chemicals; and a wide-fit steel toe cap. Fully waterproof, they feature yellow uppers that allow for easier visual identification and in-service inspection. Every boot is tested after being manufactured at 20 kV for 3 minutes in water, and are also arc flash protected.
Quatro Boots are designed to be both safe and comfortable. Insulating layers offer electrical protection over the full boot, but the quick-drying liner inside keeps feet dry.
Quatro Dielectric Safety Boots
---
Protective Clothing Thermal Base Layers Improve Warmth, Comfort
Ergodyne has redesigned two products in its N-Ferno Line: the 6435 Thermal Base Layer Long Sleeve and the 6480 Thermal Base Layer Bottoms. These thermal products were made with enhanced fabrics and features to help workers get the job done no matter what the working weather conditions may be.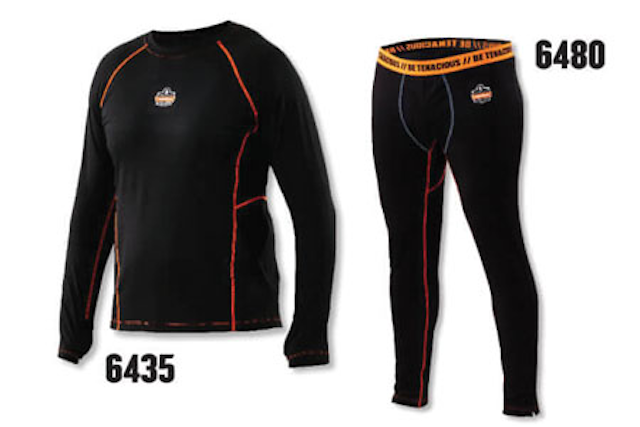 The comfort stretch fabric on the base layers has a soft brushed interior that locks in warmth. Flat lock seams and a smooth jersey exterior allow workers to layer clothing and bundle up without fear of bunching up. Strategically-placed venting in the armpits and groin assists with maintaining an optimal core body temperature.
A moisture-wicking treatment sweeps sweat away from the skin to keep workers drier for longer. If they happen to bead up in the workplace or on a weekend long run, an anti-microbial treatment provides advanced odor control.
Ergodyne
---
Explosion Proof LED Beacons Enhanced Output, Field-replaceable Color Lenses
Safety products: E2S, a provider of visual and audible life-saving signals, offers beacons with output enhancing field-replaceable color lenses and LED light sources. These features, previously introduced with the GRP GNEx and stainless steel STEx lines, have been applied to the LM6 alloy BEx line.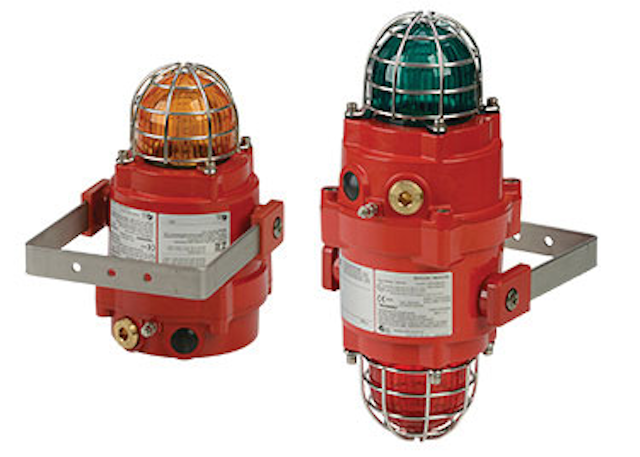 The lenses, molded in UV stable polycarbonate for long life and toughness, with integral prismatic structure for enhanced light output, are available in a choice of colors to suit each application. The LED version beacon has a high output Cree array, orientated to optimize visibility in any direction. It is user configurable as a steady light for status indicator use, or one of five flashing modes for warning signal duties. DC voltage versions feature three remotely selectable stages, enabling multiple warnings to be signaled from one device.
Approved to IECEx and ATEX standards for all Zone 1, 2, 21 and 22 applications with ingress protection ratings of IP66/67, all models have multiple cable entries and large termination areas having both in and out terminals.
E2S