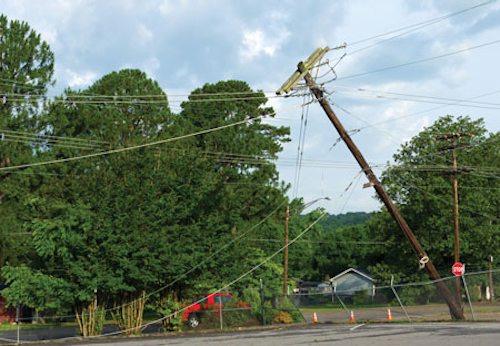 By Mark Ebel
Weather has a tremendous impact on our nation, businesses and the lives of our customers. In fact, in 2016, there were 15 weather events that caused $1 billion in damage - each. When we look at the next few years, it is clear that weather events will become a common part of our lives, but how we prepare for them is up to us. Whether we end up reacting to events as they happen or we make weather a strategic business partner that provides a tactical advantage for our business depends on one thing - and that is accuracy.
The leading utilities, trades and power producers are not using general weather information to inform short and long term planning - they are working with partners to understand time critical weather issues before they impact their profits, property and the safety of their people. Understanding, with superior accuracy, how weather can either play in your favor or challenge your business, is critical to making smarter business decisions.
What are the largest utility companies in the U.S. and worldwide doing to leverage big weather data and remain competitive? They're focusing on three main areas:
1. Track Weather Down to an Exact GPS Location
There is the opportunity to predict weather that can influence your business - days, weeks and even months in advance - down to the route you will travel or exact location you will be working. The ability to pinpoint accurate weather information, down to the exact GPS location of a project for the entire length of the project, is invaluable to helping your bottom line.
This knowledge empowers you to strategically determine when to place people and resources at a project if, and only if, your weather information has the sufficient level of accuracy.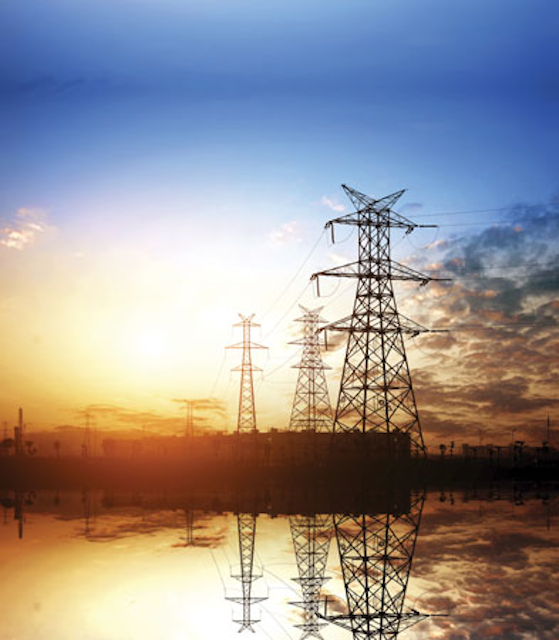 Custom extreme-weather pre-planning to optimize asset deployment and allocations for severe weather can be done in concert with a regulator to establish appropriate levels of response and prepare specialized contractors for quick action.
For example, Westar Energy uses the expanded weather knowledge of AccuWeather Enterprise Solutions on multiple levels to get an accurate picture of any regional weather and unusual weather forecasts, such as extremely hot, windy or stormy situations.
This past spring, AccuWeather forecasted tornadoes in an exact area where Westar Energy crews were deployed. As the time got nearer, AccuWeather was able to pinpoint that the tornadoes were going to be in the afternoon or between 4 p.m. and 6 p.m. That gave Westar Energy the opportunity to adjust schedules and make some crews aware they might plan to stay over.
2. Protect Your Team in Severe Weather Situations
Severe weather cannot be stopped, but the cost in downtime can be significantly reduced. Downtime can range from thousands to tens of thousands of dollars per hour. You want to protect your team, but what do you do if a tornado is 10 miles away?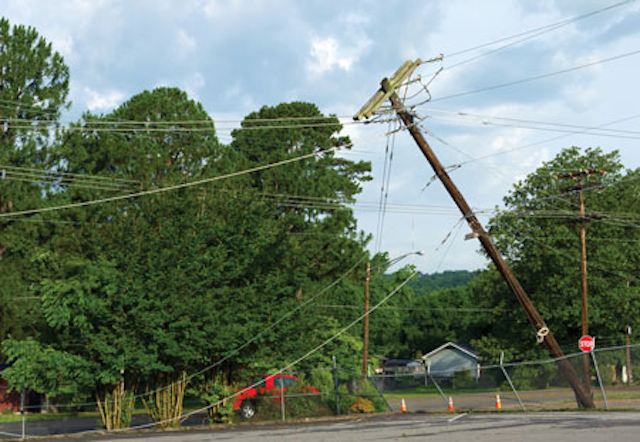 Severe weather warnings are designed to facilitate the right decisions about the optimum deployment of crews, materials and equipment in a weather emergency. These specialized warnings increase customer satisfaction and help minimize penalties from the regulatory side.
Knowing about extreme heat in certain areas can allow utility companies to move a planned staff meeting from the morning to the afternoon. Or it can delay scheduled maintenance in an area that may be hit by storms and experience outages, freeing up the maintenance crew to help with storm damage.
3. Predict Weather Accurately for Future Projects
More than just working to protect your team, which involves doing something now, informing them allows you to gather and share information in a manner that helps them understand the future.
Combining historical weather information with accurate weather forecasts helps provide a reasonable understanding of potential future weather issues when used as part of a larger, long-range planning and analysis program.
For example, based on historical weather information and your company's sales data, you might find that consumer demand rises every year in the months of May, June and July because of warming temperatures, heat waves and tornado warnings throughout the Midwest. That information allows you to understand when and where additional crews and services are likely to be needed.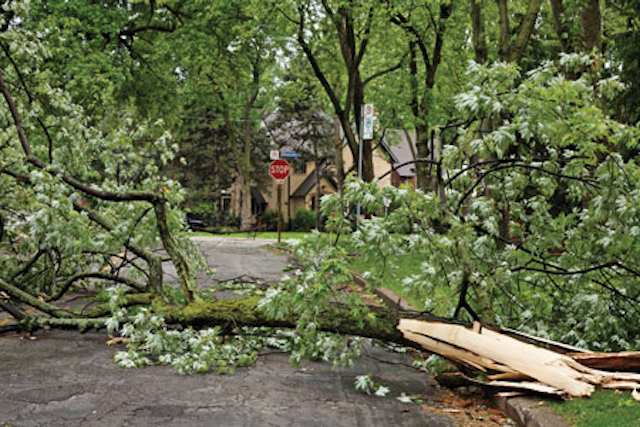 With historical data showing that the summer months are some of the busiest for utility providers, companies such as Westar Energy know they can start communicating with customers in the months leading into summer, reminding them about the importance of having a storm kit, a plan if there are power outages, or how to report a power outage.
If you analyze your business a year from now with weather in mind, it is likely you will find that it has influenced your bottom line significantly - in many cases we find an impact of anywhere from 10 percent to 30 percent. Your choices in managing weather's impact can be the difference between just being profitable - and having industry-leading profitability. Even more important is the protection and safety of your people and customers. Not having the most accurate weather information can put your people and business at risk. If you decide to make weather your strategic business partner to gain a competitive advantage, rely only on accurate weather data to provide you with the confidence you need to make the most informed decisions for your business, employees and customers.
---
About the author: Mark Ebel is vice president of Business Services, AccuWeather Enterprise Solutions Inc. In his management role at AccuWeather, Ebel directs all aspects of AccuWeather's commercial division and is a member of the company's executive team, overseeing AccuWeather's continued enterprise expansion across all industries and government agencies. Ebel's main areas of focus include the oversight of AccuWeather's B2B strategic plan and product innovation roadmaps to deliver customized, actionable business and safety impacts to clients worldwide.
More Utility Products Current Issue Articles
More Utility Products Archives Issue Articles