Building Safe Work Habits - An Effective Error Reduction Strategy
One effective strategy to reduce the loss of focus from complacency or omissions due to mental complexity is to build safe work habits.
Sep 14th, 2017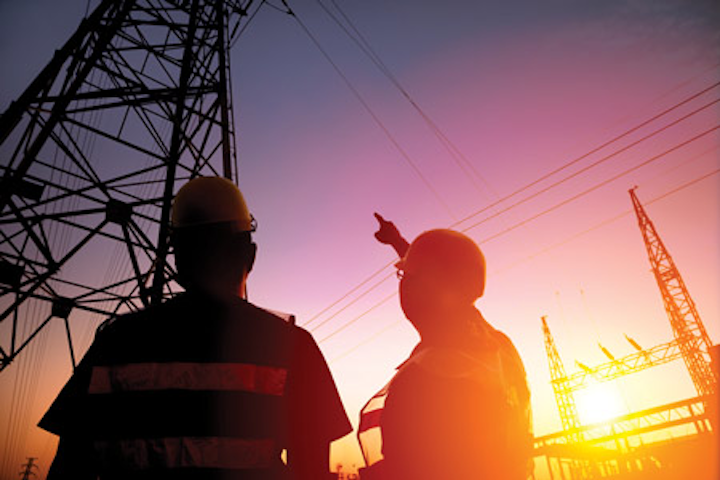 By Duncan Kerr and Milan Trpin
One effective strategy to reduce the loss of focus from complacency or omissions due to mental complexity is to build safe work habits. Ironically, we had many good habits drilled into us when we were young, such as looking both ways before crossing the road or operating the accelerator/brake with the right foot only. Our parents knew that if we developed the habit of looking both ways, it would serve us well forever, whether our minds were wandering or not.
In industry, however, we often see leaders at all levels either reluctant to try to build safe work habits or at a loss on how to coach employees to establish safe work habits. Often, companies focus more on cardinal rules and writing procedures that cover every eventuality. Ironically, some of these additional rules and procedures add to the complexity challenge and increase the chance that employees make mistakes and miss things.
Conversely, many of the best companies and industries identify the specific habits they expect to see exhibited all the time and strive to build and anchor those habits so they become second nature. These are coached and re-enforced by every level of leadership to the degree that the ingrained habit is not only exhibited at the workplace, but in almost all aspects of an employee's life.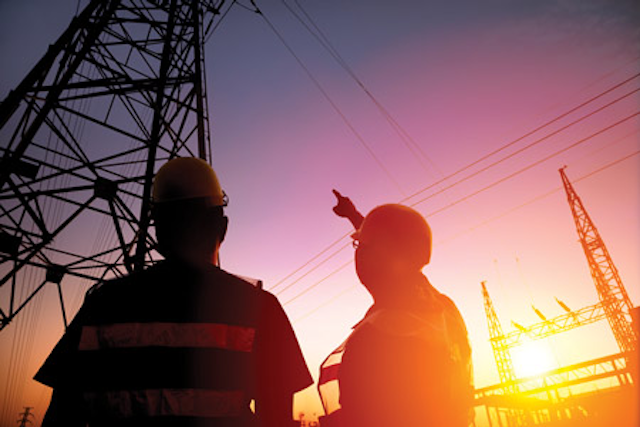 This concept of intentionally building positive safe work habits requires more front-end effort than the typical approach taken by most companies. Too many companies assume that telling a person to do something or providing information in a computer-based training module creates the knowledge leading to desired habits, but it rarely does. Most of us have had to develop safe habits over time through re-enforcement, coaching and feedback. It's not as straightforward as putting on a training seminar. However, once a new habit is established, it becomes the new normal practice that requires little effort to sustain. When considering the time and dedication needed to anchor good behaviors, coaching to establish safe work habits is less effort than training, re-training, threatening and discipline.
Companies that excel in safety performance understand it is incumbent on the company to go beyond telling an employee to do something in training. Behaviors must be repeated at a high enough frequency over a period of time to become a habit.
This reality means the coaching process always extends beyond most company's initial training programs. As a result, the employee's supervisors must play a role in the safe work habit-forming process. On a positive note, there are only four prerequisite coaching requirements essential for supervisors to anchor safety behaviors and create the right habits. Front-line supervision must:
Be able to spend time in the field.
Position themselves to observe and have knowledge of what to look for.
Have courage to speak up and act on their observation.
Be skilled in communicating in a way that helps the person being coached.
It is crucial to coach foremen and supervisors to get to a level where they understand their safety role and have the skill sets and confidence in their ability to move the needle forward on safety every day. Managers and senior leaders, on the other hand, would benefit from having a clear understanding of the pros, cons and limitations of default tactics—specifically, safety messaging and formal discipline.
Operating Contrary to Error Reduction—How Organizations Can Get It Wrong
Over the years, we have experienced many situations where well-intentioned companies, managers and supervisors try to do the right things to improve safety in their organizations. These companies look to industry leaders to borrow practices and processes to implement within their own organizations. We see great derivative safety process in almost every organization. Unfortunately, we also see too many situations where well-intentioned organizations get it slightly wrong and end up operating in a way that misses the mark and runs contrary to good error reduction practice.
Safety Training Programs: Some safety training is intended to educate with information; other training is intended to build habits. How organizations can get it wrong:
Many businesses don't distinguish between information training and habit-building training.
Companies try to operate in the hope that people will figure it out on their own.
Companies attempt to set expectations during training then fail to have supervisors and managers do the kind of follow-up to convert the theory into habits.
If habits were not built the first time, people tune it out the second time, because, while they know it, they don't do it. It's an accountability issue, not a knowledge challenge.
Supervisor/Manager Work Site Visits: This is an excellent opportunity to observe actual employee practices and habits, positively influence performance, reinforce positive behaviors, and improve less than ideal behaviors. How supervisors/managers can get it wrong:
Not knowing how to conduct quality observations and what to look for.

Only focusing on conditions and compliance, but overlooking safety behaviors and habits.

Not spending time observing work habits.

Is risk assessed when watching crews set up after arrival?
How are tools, parts and waste being managed?

Not knowing how to engage employees.

Not positively re-enforcing desired safety habits.
Not asking the right questions or telling employees what to do.
Safety Meetings: This is an excellent opportunity to communicate messages and address employee concerns. How organizations can get it wrong:
Attempting to cover a list of disconnected topics with a poor flow.

Creates a complexity problem, where employees can't retain the content.

Meetings are too long and poorly executed.

Creates a complacency problem, where employees tune out.

Reliance on empty messages, like "keep your mind on the task."

Things can be done to help keep your mind on the task; it's not a slogan.

Management having the naive view that "the information has been passed on."
Employees retain very little, and the event has little impact with little engagement.
Field Level Risk Assessments (FLRAs): These are powerful tools used to identify hazards and design mitigation strategies. How risk assessments can go wrong:
Insisting on "cards" being submitted, even if they are obviously "pencil-whipped."
Mandating the number of FLRAs to be done.
Supervisors/managers not participating in FLRAs have no idea how well they are done.
Employees completing FLRA's the same way, day after day, with little real thought.
Crew leads completing FLRAs by themselves and failing to engage the rest of the crew.
Crews starting the job before the hazard mitigation barriers are in place.
The Management Challenge
Error reduction begins with leadership acknowledging their role in reducing the impact of errors. We continually see that many leaders and managers don't know what to do. We routinely hear well-intentioned but frustrated leaders say, "We trained them, what else can we do?" Leadership must make it their responsibility to find and implement techniques to reduce the potential and impact of human errors. Many industries, such as the aviation industry, have done it with resounding success. In those industries where there has been success in error reduction, the common element is that there is always a clear focus on the quality of safety activities and processes, with leadership actively fighting against safety processes becoming "tick the box" activities.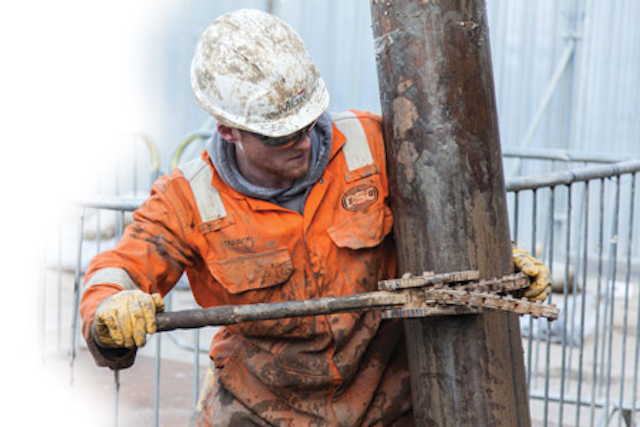 The Front-line Supervisor Challenge
As much as senior management may take the lead on safety strategy, it is front-line supervision that has the largest impact on safety culture, standards and performance. Front-line employees are exposed to the greatest risk, and, as such, their immediate supervisors have the greatest potential to influence employees, habits, conditions and practices. By setting clear expectations, holding people accountable, observing what is really going on, and acting on observations, changing employee behavior is a realistic and tangible goal. Furthermore, front-line supervisors have a specific role in error reduction through leveraging their observations and knowledge of good vs. bad habits, and having the courage to establish and change work habits, including challenging leadership on safety strategies that are not resonating at the front-line.
For the full article on Safety, Error Reduction and Human Performance, please visit www.theengineroom.ca.
---
About the authors: Duncan Kerr is a seasoned operations executive and managing partner with The Engine Room Consulting Group with more than 28 years' experience. He has spent half his career working in industry leadership roles spanning operations, engineering, asset management, supply chain, general management and capital projects.
---
Milan Trpin is a managing partner at the Engine Room Consulting Group. He has worked within multiple industries supporting leaders' abilities to execute and sustain behavioral changes and operational performance improvements. His wide-ranging experience encompasses strategy development, safety, leadership acceleration, process excellence and frontline execution.
---
The Engine Room Consulting Group Ltd.; info@theengineroom.ca; 604-376-1596; www.theengineroom.ca.
More Utility Products Current Issue Articles
More Utility Products Archives Issue Articles