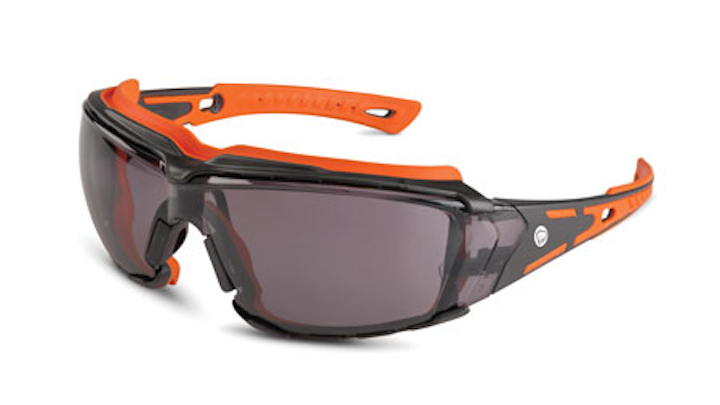 Safety
Breathing Air Transporter™
Air Systems International introduces its new Breathing Air Transporter™ (BAT), designed and built with the versatility the industry demands. The BAT holds two large breathing air cylinders with a four-outlet breathing air manifold and can be manually pushed, towed with a vehicle, fork lifted or hoisted where breathing air is required.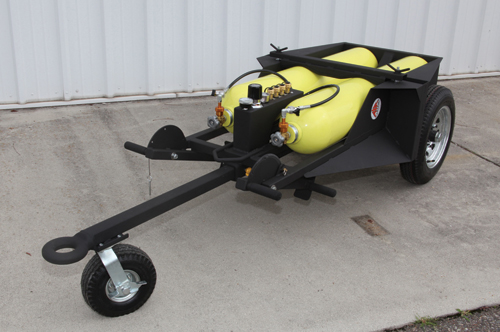 The cart supports the weight of the cylinders and the standing position offers a small storage footprint and makes it easier to exchange cylinders as needed. BAT configurations include: trailering (towing) position, three-wheeled wagon position, upright position for forklift, hoist or storage, and three-wheel push-cart. Features Include a powder-­coated steel frame; four-outlet breathing air manifold with regulator, pressure gauges, relief valve, and low-pressure alarm whistle; universal CGA-346/CGA-347 wrench tight connectors, allowing use of 2,400 psi or 4,500 psi cylinders; pneumatic tires; lunette ring for pintle hitch connection; fork lift guides and four strategically positioned padded handles for ergonomics and safety.
Air Systems International Incorporated
www.airsystems.com
Upgraded headlamps
Princeton Tec, makers of industry-leading personal lighting products made in the USA for more than 40 years, introduces a round of lumen and user interface upgrades to its Apex model headlamps. The Apex, Apex Pro, Apex Extreme and Apex Industrial (which comes with a rubber hard hat strap and 3M Dual Lock) are now 550 lumens.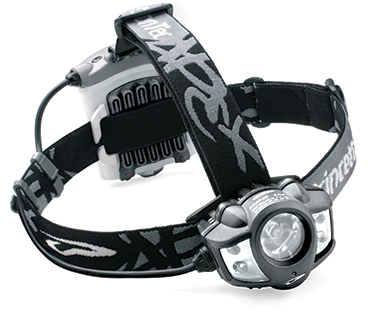 The Apex Rechargeable is also receiving an upgrade, topping out at 450 lumens. All headlamps offer spot mode, flood mode and a flash mode. Users are now able to dim the light in both spot and flood modes. The Apex series is rated IPX7, providing waterproof integrity down to 1 meter for up to 30 minutes. Advanced circuitry allows for regulated LEDs, promising that the Apex will maintain initial maximum brightness as long as the batteries have sufficient voltage as opposed to other lights that begin to draw down shortly after turning them on. Proprietary heatsink technology allows the LEDs to burn brighter and longer. The Apex series are made in America at Princeton Tec's two facilities in New Jersey and are available now.
Princeton Tec
www.princetontec.com
Self-rescue equipment
Bashlin Industries has the equipment you need to help you self-rescue from a suspended fall or evacuate from an elevated work platform in an emergency situation. The Bashlin Para-Pak is a solution to both situations and it may also be used in tower rescue.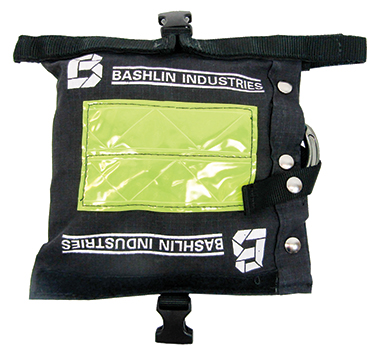 Lightweight at about 3.5 lbs and easy to use, the Para-Pak can comfortably be worn on the back of the harness. In this configuration the device can assist the user to self-rescue after a fall event and to help mitigate suspension trauma. Alternatively, the unit may be conveniently stored in the bucket for rescue from a stranded aerial work platform. The kit is manufactured using tubular Kevlar® web in whatever length required, is a positive controlled descent device, and is stored in an arc-resistant cartridge. Also available is the Aerial-Lift Self Rescue Kit that consists of 50' of 7/16-inch rope, descender, and compact storage bag.
Bashlin Industries
www.bashlin.com