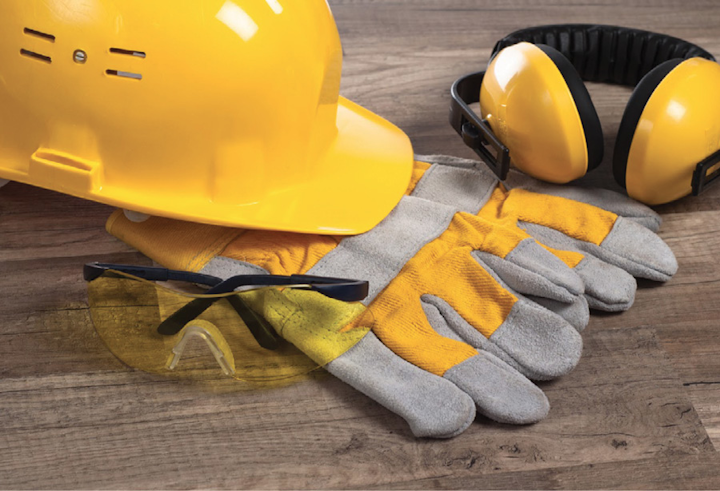 By TJ Scimone
Utility workers have one of the most dangerous jobs. As such, it may be tempting to shortcut procedures such as adhering to safe cutting and other day-in day-out protocols to the letter. Routine safety tasks are often the first to be overlooked.
It is these everyday tasks, however, that prevent common accidents. Such mishaps can also precipitate even more serious injuries. Those seemingly nit-picky protocols are the foundation for staying injury-free—and alive.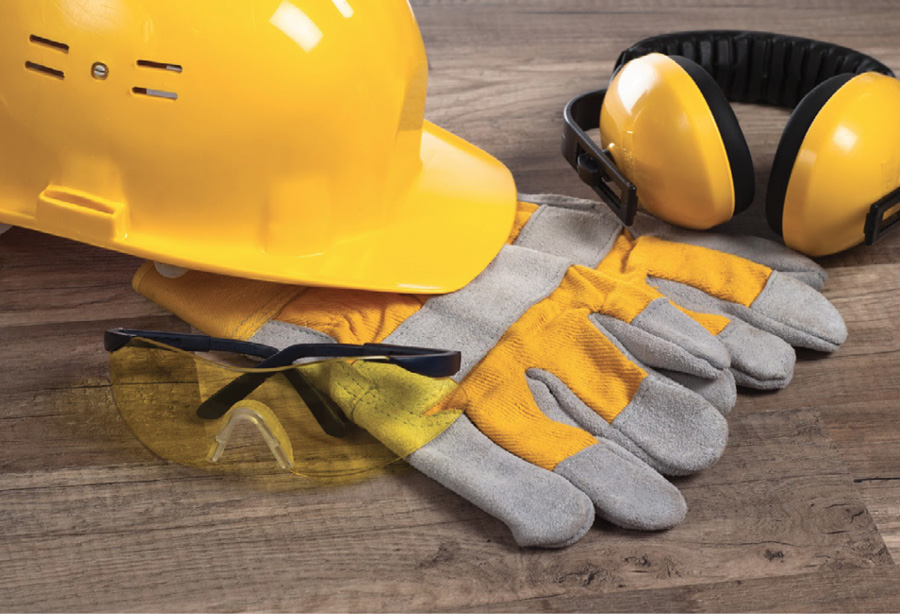 Lacerations Hurt, in Many Ways
Regarding cutting protocols specifically, there's another reason they're critical for line workers: without healthy hands, line workers can't work. Lacerations are one of the most common hand injuries: over one million Americans go to the hospital for lacerations every year. The good news is that these injuries are largely preventable.
From a management standpoint, by stressing compliance with the smallest safety details, you show your workforce that their well-being is your utmost concern. This boosts morale and job satisfaction, which contributes to high job performance. It will also save money and prevent other negatives effects.
Hand lacerations are costly, both financially and otherwise. To start with, cuts hurt. And they can result in time away from work, hospital visits, permanent damage and physical therapy. The intense distraction caused by being cut can also lead to more serious injuries such as falling or dropping equipment.
The company may be tasked with insurance claims and increased premiums, worker compensation, and having to replace a worker temporarily or permanently. Here's a sobering fact: the average cost to a company in insurance and lost work time for a single laceration is $30,000. There's also the resulting bad press and poor reputation to consider if your workers are routinely getting hurt.
Prevention to Stay Injury-free
Not only are cuts preventable, preventing them is easy. First up, choose the safest safety knife you can find. Tools that cut are inherently dangerous—cutting is their aim, after all—but some are safer than others. In your selection process, also choose the right tool for the job.
Tool in hand, be sure to perform regular maintenance checks. Is the handle in good working order? Is the blade clean and rust-free? Is the blade sharp? Metal blades come over sharpened because they dull quickly; over sharpening gives them longer life, but that's also when they are particularly dangerous. The other time metal blades are most dangerous is when they're dull, so check them often.
Before exposing a blade, put on your gloves. This is the most common reason people get cut: they aren't wearing gloves. And don't forget goggles—hands are critical to a line worker, but so are eyes. Make sure the work area is clear of obstacles or clutter, and be sure your stance is firm and secure.
Once you're ready to cut, the last protocol is to always cut away from yourself. Once finished with your cutting, be sure to retract the blade completely into the handle and store your knife properly. Never put a retractable safety knife down with the blade out.
Following these protocols will help reduce cutting injuries, but also be on the lookout for other ways to create a safer cutting experience. Every job situation is different when you're out in the field; the work environment is always new. Be aware of unique potential hazards and adjust accordingly.
Effective Communication for Safety Compliance
The greatest rule book won't change anything if no one is following it. Communicating safety messages is the other half of the battle, in addition to enforcing compliance. Management should start at the beginning: relay to new hires in the orientation process that safety is priority one.
Everyone learns differently, so deliver safety messages in a variety of ways: written on posters, verbally in safety meetings, on screen in a video. Make training interactive with a safety quiz or contest, or do live action drills.
Make your messages simple and clear, and feel free to add a little humor. Get creative in your messaging: if you have fun putting your materials together, it's more likely your workforce will have fun with them, too. Safety training can lean toward boring, so liven it up a little to keep people engaged. And repeat, repeat, repeat. Safety protocols need to be second nature; repetition is critical to achieving that.
Reward injury-free weeks or months with a bonus, company BBQ or other treat your workforce will enjoy. Recognize employees who are making the extra effort to improve safety. With the many times $30,000 you save for un-lacerated hands, you can create some nice incentives. Becoming the golden child of the safety inspector will also save many headaches.
Safety isn't just for technicians: leadership leads by example. But leadership can't do it all. Get the workforce involved in making sure everyone is complying at all times. Encourage feedback from all employees on ways to improve safety and to report lapses in compliance. Allow this to be anonymous if necessary.
For those in the field, make a game of those mundane tasks; put some fun in the humdrum. Encourage and give positive feedback to each other about a job safely done. Help newer workers with reminders and feedback, and never allow poor safety compliance. Maintain high expectations about management; it's their job to provide the needed support, equipment and training to keep co-workers injury-free.
Perfection is a fairy tale, so also factor in how to handle lapses in compliance. When accidents happen, take detailed notes and investigate fully. One certain way to improve is to not let any mistake, big or small, pass without learning all it can teach you.
There also need to be tough consequences for those who don't follow safety measures. Safety is a team effort. If one person isn't holding up his or her end, it can result in not just that person getting hurt, but others as well. When peoples' well-being—their very life—is on the line, a zero-tolerance policy must be enforced by everyone.
Stay Engaged to Stay Safe
It's worth revisiting: most accidents are preventable, especially lacerations. And even the smallest injuries can be expensive to so many people in so many ways. It makes sense then that every day, from beginning to middle to end, should be first and foremost focused on safety. Nothing is more important. UP
About the author: TJ Scimone has made safety the number one job since 2008, when he founded Slice Inc. He works with engineers to rethink every aspect of safety, and the result is a line of cutting tools to fit a wide variety of needs, from industry to home and craft. Every tool features Slice's proprietary finger-friendly blade edge—a ceramic technology—and ergonomic handles. For more information, please visit www.sliceproducts.com.