Are Your Utility Workers Properly Outfitted for Cold Weather?
The situation is a common one: A utility's workers need to be outfitted for a job in cold weather.
Oct 1st, 2012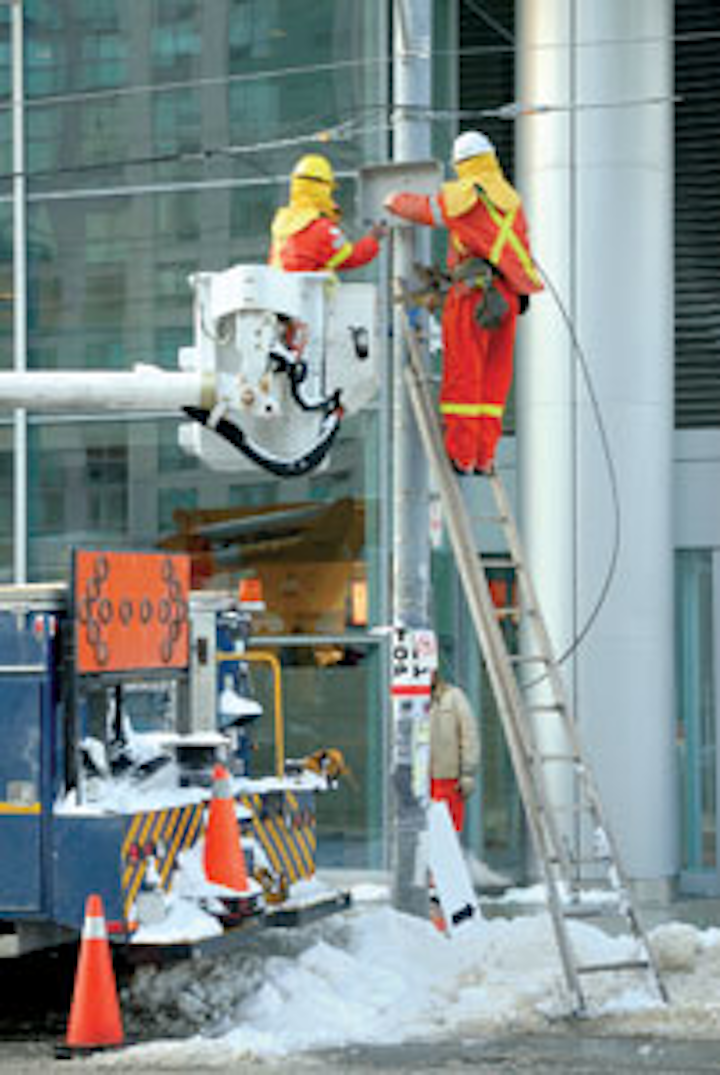 By Ken Cox
The situation is a common one: A utility's workers need to be outfitted for a job in cold weather. They obviously require a level of insulation performance from their work clothing that will enable them to remain warm enough to comfortably, productively and safely complete their tasks. But, how much is enough and how much is too much?
Equally as important to a construction superintendent is the question: Will the clothing selected for the workers continue to help keep them protected from the cold for the intended life of the garments? The common way to address these questions has been, for the most part, common sense coupled with a trial-and-error approach. Now, the American National Standard for Classification of Insulating Apparel Used in Cold Work Environments (ANSI/ISEA 201-2012) can help employers and site managers offer guidance to help keep employees protected at work from cold weather hazards. The new ANSI/ISEA 201-2012 voluntary standard provides parameters so cold weather clothing can be measured, certified and specified, allowing employers and employees to choose the correct clothing for the work environment.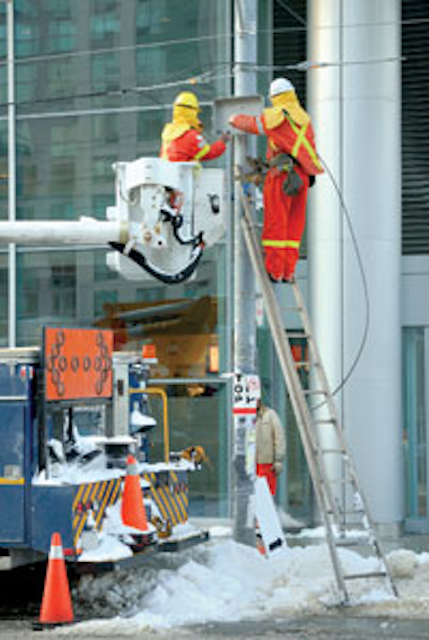 The standard includes five main elements:
1. Measuring insulation performance-a consistent and specific test method to rate insulated garments for intrinsic insulation values, otherwise known as clo units. Think of clo units as analogous to the R value in your home insulation. The amount of thermal resistance helps determine the thermal performance category.
• This is important because previously there was no single consistent method agreed on by the industry to determine a garment's level of warmth, which is a key characteristic for keeping the wearer comfortable.
2. Classifying insulation performance-six insulation performance categories in tandem with a defined temperature rating system.
• The performance differences in garments between categories can be felt by the wearer. The temperature ratings are consistently calculated and are based on the anticipated work effort intensity.
3. Garment durability-four durability classes based on retention of insulation properties as a function of the type and number of manufacturer-specified cleaning cycles.
• This standard addresses how long a garment retains insulation properties under expected laundering regimens. Some garments are not as warm or comfortable as others after multiple cleanings.
4. Certification requirements
5. Care labeling and specific marking
• Wearers know what they are buying based on the information printed on labels and markings to ensure they purchase the correct apparel for the appropriate cold environment. This provides specifiers a basis to determine and compare the performance value in the garment.
An employer can make use of this standard to aid in the specification or selection process for outfitting workers by using guidance in ANSI/ISEA 201-2012's Appendix A. The first step is to determine the user's application characteristics. This includes knowing the type of activities and level of effort-is it light work or a medium-to-high physical activity? It also requires identifying the environmental conditions and how many hours the effort will be endured in these conditions before a break is expected.
Next, estimate the required heat retention-the approximate ensemble intrinsic insulation value needed. The previously mentioned parameters and the methods described in the standard and other supporting standards can be used to determine which insulation performance category will be appropriate. Performance Category 1 clothing could be considered as the outermost layer in mild environments or as the inner layer of ensembles for more extreme conditions-thin fleece garments and sweatshirts. Typical Performance Category 2, 3 or 4 clothing would include medium to heavy weight outerwear with insulation lining, such as insulated jackets and coveralls. Performance Category 5 or 6 clothing would include heavily insulated outerwear such as insulated parkas and freezer wear coveralls.
The third step is to estimate the garment's wash durability class-how long a worker's garment should be expected to stay in service. This will be the type and number of laundering cycles the garment must meet. For example, are these 10 home launderings, 50 dry-cleanings or 25 industrial launderings?
The fourth step is the selection, specification and procurement of the garment. An ANSI 201 rated garment will have all of these attributes included in the label.
Finally, the selected garments are evaluated by the users. Do the workers indicate that the selected garments perform as expected? Are there any modifications that will need to be made?
Employers have the responsibility to protect their workers by ensuring they are properly outfitted for cold environments. For years, employers have worked by trial and error with no selection procedure in place and no objective basis to compare garments to ensure they exhibit the proper warmth characteristics. Today, the ANSI/ISEA-201 standard serves as a valuable tool for the industry. Employers that are educated about their workers' environmental exposure to cold can better assess how workers' needs translate to activity levels and clo values. Employers will then be able to better specify the proper garments to match working conditions and to promote worker performance and safety on the job.
---
About the author: Ken Cox is the lead technical service specialist of the Performance Safety Materials Business, Body Protection Solutions and 3M Occupational Health & Environmental Safety Div. Cox has worked at 3M for 37 years and spent 26 of those years in the non-wovens insulation products related field. In this capacity, Cox leads tech service initiatives supporting the 3M Performance Safety Materials Business thermal insulation products portfolio. Cox has a BS in Chemical Engineering from Purdue University and an MBA from the University of St. Thomas. He is currently a member of the American Apparel and Footwear Association (AAFA) and American Association of Textile Chemists and Colorists (AATCC).