Arc Flash Protection: From High Touch to High Tech
What if you found out putting on a jacket would save your life-would you take the time to put it on?
Nov 1st, 2012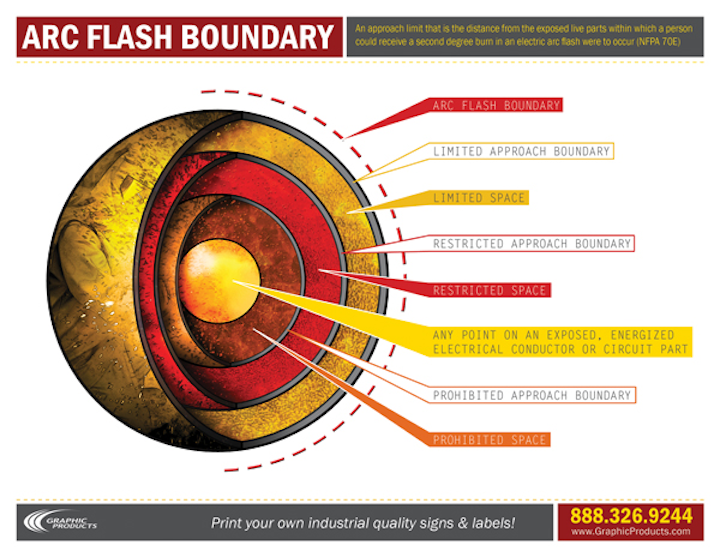 By Jack Rubinger
What if you found out putting on a jacket would save your life-would you take the time to put it on? It only takes a few minutes on YouTube to see how real a threat arc flash is to front-line workers. It's critical to generate awareness about arc flash, and arc flash protection and training is a good place to start.
"Our greatest concern is the risk of the employee getting burned and/or temporarily going blind from the arc flash," said one person with a Midwest electric power company. "Inhaling the arc flash-I cannot imagine the pain," said General Foreman Ron Massey of Central Electric Cooperative (CED) in Redmond, Ore.
"Training is crucial. It should cover the care and use of personal protective equipment (PPE), giving the qualified worker the empowerment to make life safety decisions," said Bryan Rupert, electrical system reliability and safety consultant for Facility Results.
Arc flash protection is vital. We're only human. We make mistakes. Machines are prone to issues and occasional unpredictability. It seems like common sense for workers to wear protective gear when working in close proximity to potentially dangerous electrical equipment. Not all do, however.
Yes, PPE slows you down. It can be cumbersome, sweaty and takes time to put on. A person might think the repair will be quick or unlikely to be much of a risk "this time." Many people have spent the rest of their lives regretting that moment of thinking-if they weren't instantly killed.
"We want everyone to go home each night as healthy as when they came to work. Flame resistant (FR) clothing is an excellent addition to any lineman's everyday tools," Massey said.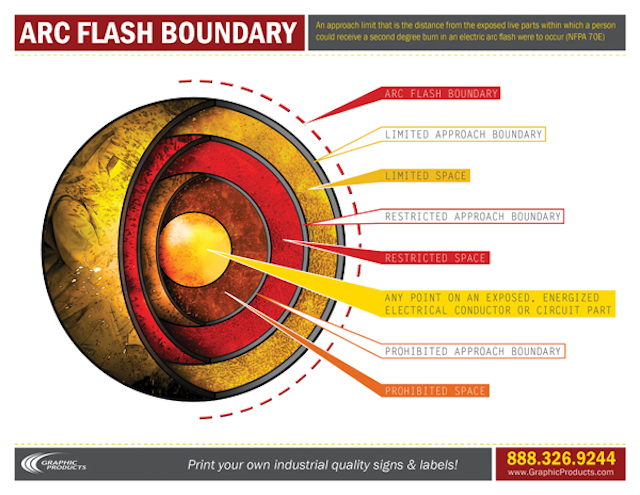 So where are these dangers found?
"One estimate suggests five to 10 arc flash explosions happen daily nationwide with arc-flash-conducive fault currents over 50,000 amps routinely found in lower voltage distribution systems (<1,000V) in generation facilities," said Andre Rebelo of FLIR Systems Inc. "In the U.S., in our cities, we're seeing more and more aging electrical infrastructure and there may be electrical hazards hiding in older equipment."
Those working in close proximity to overhead energized lines follow a rule to apply more cover-up to adjacent lines. When employees are switching underground primary lines at 13.2 kV and below, they are required to maintain 48 inches of clearance from the switching device to the body. Above 13.2 kV, the clearance is 60 inches, accomplished by using insulated operating tools.
Arc Flash Apparel
Apparel manufacturers such as Cintas, Workrite Uniform Co. and National Safety Apparel have introduced executive-style arc flash shirts for the work environment. Featuring button down collars, double pockets and flaps, and pencil pockets, the shirts are available in long and short-sleeve styles; the shirts are rated 8cal/cm² for arc flash protection.
For workers, breathable arc-resistant rainwear offers protection from inclement weather and arc flash. These manufacturers have also introduced a wide range of FR jackets, lab coats, bibs and hoodies. For cold weather, look for gear rated Arc Thermal Protective Value (ATPV) 8cal/cm² to 100cal/cm².
Arc flash protection continues with face shields, replacement lenses and brackets, protection hoods (balaclavas), eyewear, kits and cooling units. Insulated rubber gloves, insulated tools, temporary grounding equipment, voltage detectors and a wide variety of rubber insulating products ensure another layer of personal electrical shock protection.
Arc flash blankets-some made of synthetic rubber-in high visibility colors such as orange and yellow, are used to cover energized equipment for electrical insulating protection. Remember to check these products for wear and tear-including holes, embedded wires and chemical deterioration. Look for blankets that comply with American Society for Testing And Materials (ASTM) D1048 specifications.
Arc Flash Protection Devices
In addition, technology plays an important role in arc flash protection. FLIR Systems Inc., Rockwell Automation, Allen-Bradley, EAMFCO and Eaton manufacture devices to shield workers. Low voltage motor control centers increase arc flash safety by incorporating arc-containment door latches on metal enclosed switchgear units.
Infrared is Hot and Helpful
Infrared (IR) technology—which senses heat—is used for predictive and preventive maintenance.
"A key technology ensuring safety is the IR window. Installed on cabinet panels and doors, IR windows are view ports providing access into electrical cabinets and other enclosures. With an IR window, a utility worker uses an IR camera to inspect energized internal electrical components for temperature abnormalities without the direct exposure from removing covers and panels," Rebelo said.
IR windows are a framed lens made of transparent crystal or polymer material allowing infrared spectrum waves to pass through the window-making it easy to perform infrared inspections. IR windows have a protective cover to shield the lens when not in use.
IR windows are as much a PPE device as they are a capital asset-important to keep in mind when budgets are scrutinized. A company's budget may have more available dollars in the workplace safety bucket than in the infrastructure bucket, or vice versa. IR windows are relevant in both cases.
Using software can also help predict arc flash events.
"Arc flash hazard analysis involves calculations of fault currents, protective device trip time, incident energy of arcs and the arc flash hazard boundary. All of these are time consuming and complex calculations. EasyPower software is used to simulate various methods to reduce the hazard level," said Satish Shrestha, PA, of ESA International LLC. "The calculation results are applied directly to warning labels, energized electrical work permits and one-line drawings in compliance with National Fire Protection Association (NFPA) 70E safety standard."
No arc flash protection program is complete without signs and labels to alert workers to arc flash dangers. Mobile labeling systems such as the DuraLabel Toro are indispensable for electrical contractors who benefit from the onsite ability to create custom safety, hazard and warning signs and labels. Displaying arc flash calculations on an industrial label provides information to other electrical workers, inspectors and emergency responders who will probably work on or around electrical equipment.
In some voltage outdoor distribution substations, gloving is not allowed. At these locations, signage is posted, denoting the restriction on gloving on the affected buses.
Arc flash events can happen at any time. Correct PPE and the avoidance of all live work will keep employees safe. Working on equipment that is live and in questionable repair significantly raises the likelihood of an arc flash event. Protection means maintaining the equipment and only letting competent, trained and knowledgeable people work on the equipment.
---
About the author: Jack Rubinger has more than 20 years of industrial copywriting and PR experience. For more information, please visit www.FacilityID.com or email jarubinger@graphicproducts.com. Graphic Products has created an arc flash boundary infographic that can be found at http://www.duralabel.com/arc-flash-boundary.