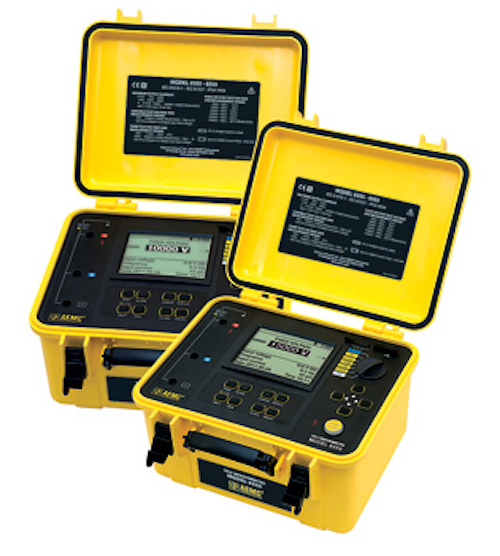 10kV and 15kV Digital Megohmmeter Models 6550 and 6555
AEMC's Megohmmeter Models 6550 and 6555 are high-end portable instruments intended for measuring electrical insulation safely and accurately, and are ideal for use on rotating equipment, cables and machinery operating at 10kV or higher voltages. They are the only fully automated 10,000V and 15,000V graphical insulation testers.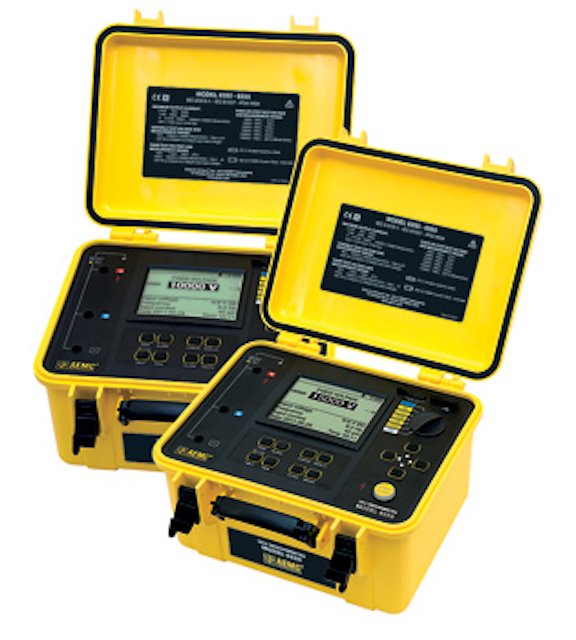 They provide insulation measurements up to 30,000GΩ (30TΩ). Test results include DAR, PI, DD, ∆R, capacitance, leakage current, as well as programmable temperature correction of resistance readings. These units have a USB interface and a data storage function. DataView software is included, which allows the user to configure and run tests directly from a PC, resulting in data analysis reports.
AEMC
CIRCLE 104 ON READER SERVICE CARD
---
Metering Security Products for the Electric Utility Industry
Brooks Utility Products, a supplier of metering security products for the electric utility industry, announces its new, 34-page, full-color product catalog.
In its continuing efforts to offer products that pay close attention to direct feedback from the utilities and fill specific customer needs, Brooks has focused much of its new product development on addressing increased worker safety, comfort and productivity. The catalog features hundreds of products that meet the needs of changing metering technology and related products, including: seals, locking devices and security products, meter adapters and extenders, safety and test equipment, metal cabinets, prewired sockets, enclosures, switches and other accessories. With color-coded sections and full-color photography, the Brooks 34-page product catalog will allow utility customers to easily find and select the products that meet their specific needs.
Brooks Utility Products
CIRCLE 105 ON READER SERVICE CARD