On the Move
Tools for workers who are constantly mobile should suit the situation.
Mar 1st, 2013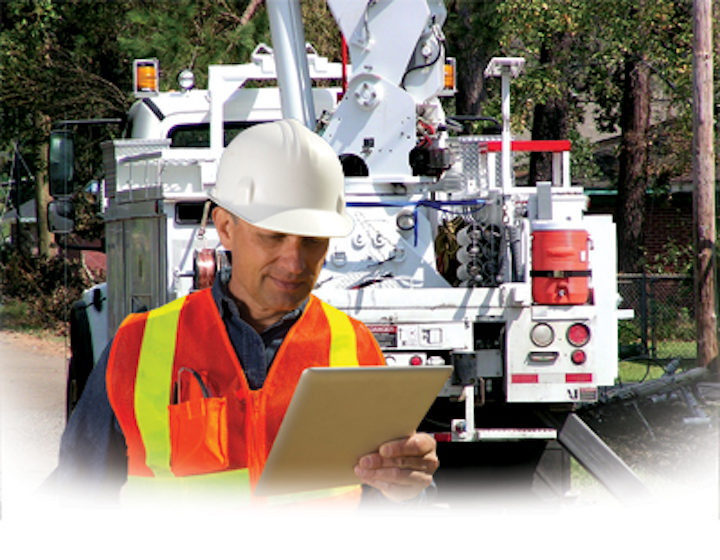 Tools for workers who are constantly mobile should suit the situation.
By Paul Hull
How would you like to carry your desktop PC and its monitor and keyboard with you to the next office, the next restaurant or the conference room? It would be ridiculous if everyone who worked in an office had to do this. That's why tools for mobile utility workers should have the easiest-to-carry, lightest, most comfortable tools for their daily work. There are perhaps more mobile workers in utilities than any other industry sector. Our customers are not in one place; they are everywhere. The employees who directly serve them have to go everywhere-and the least we can do is ensure their tools are suited to that constantly mobile work style.
Where will we find the right tools? At the risk of sounding promotional, I must point out that Utility Products magazine is one of your best sources for articles and advertising about products that would be ideal for your mobile workers. Look again at the January 2013 issue, where products are highlighted in Products of the Year-products that have received the most response from readers like you.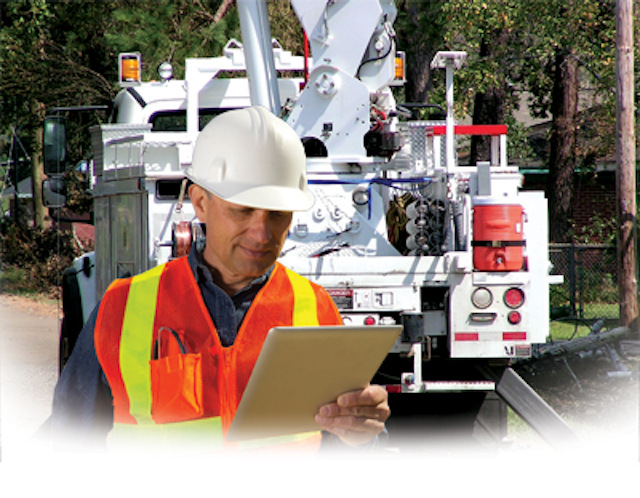 Consider the Triple Square Transmission Impact Socket from Lowell Corp., a tool for impact wrench users that combines three square transmission hardware openings in one device. Three tools in one is a savings in weight. Designed for transmission line utility workers, this tool offers a slim profile, light weight, and it can be used with any impact wrench or rattle gun to install or tighten transmission tower hardware. The tool can be turned end for end without removing the adapter from the wrench. And, the BURNDY low pressure hydraulic impact wrench (HIW716MAG) was specifically designed for linemen and contractors who need power, reliability and advanced ergonomics. Made in the USA, this wrench balances well in a gloved hand while the handle, trigger and grip were ergonomically designed for easy operation. Mobile workers wear gloves much of the time, and their tools should be easy to use when wearing gloves. When an employee is trying the comfort and ease-of-operation of a potential new tool, he or she should try its usefulness while wearing gloves. And, there are companies that provide gloves to suit your needs-see what Youngstown, Hubbell, CESG, Novax (from PIP) and Saf-T-Gard International (Voltgard) have to offer.
Have you considered using battery-powered tools for your mobile workers? Some jobs with crimping tools can take dozens of manual pump actions, with some jobs requiring hundreds of such pump actions. The operation becomes more difficult and painful when the worker is also twisting and turning on a ladder or aerial bucket. Battery-operated crimping and cutting tools are more expensive than those with wooden handles, but they can be justified if you consider the health and safety risks the battery powered ones eliminate.
Seeing and Testing
Field workers spend time monitoring equipment already in place and testing existing services for millions of customers. That work usually involves carrying something and holding it accurately. Accuracy is a vital part of all mobile work. And, there must be accuracy even when it's dark and most people can hardly see-let alone test or repair equipment. KH Industries has introduced the NightRay Spotlight to help workers in poor lighting conditions. One of the vehicle-mounted spotlight features is the Par 46 H3 Halogen spot-only bulb; it gives hundreds of hours of run time and costs 50 percent less than dual filament bulbs. In 2012, the company introduced the HID NightRay-but not all customers needed that range of intensity or could afford its price. The spot-only light, therefore, is an affordable solution for nighttime inspections and for repair technicians who need a bright spotlight instead of anything broader. All NightRay spotlights can be used in poor weather conditions such as ice, snow and saltwater.
Darkness can be a hindrance to accurate work, and lack of space can impede your workers' efficiency. One of the features of the HIOKI FT6380 Clamp On Earth Tester for multiple grounding is the clamp sensor's small size, making it useful in confined locations. While the sensor is smaller, the grip is larger to allow the technician to employ half the force previously used to accurately and conveniently operate the tool.
"By minimizing the core sensor to make the instrument as small as possible, we are proud to say that we have been able to deliver a product that is incomparable to our competitors," said Yoshinori Furuhata, HIOKI's lead developer for these new testers. "It is also the first HIOKI product that supports creation through Android technologies through a Bluetooth connection. That's tremendously advantageous. This tool, produced specifically for our market, has onboard storage for 2,000 data points."
These tools offer one or more features that make them useful for mobile workers, and the tools are designed specifically for the utility sector. There are many more manufacturers that focus their designs and production on tools that are particularly helpful to linemen and other utility workers. If we don't know about them, we won't use them. We owe it to our employees to research and find the most appropriate tools, and to listen to them if they find something-even from a user with a competitive company-that merits attention and more research. At home, we probably purchase any hammer, screwdriver, wrench or pliers-but at work, we must find the best for our employees. We do that with office equipment, so why not with field equipment and tools?
Even the most cynical of colleagues will admit that communications equipment has taken enormous strides for the benefit of mobile workers in the past two decades. Whether talking about phones or computers-and the many variations of those instruments-we must admit that, one generation of workers ago, we would seldom have seen a mobile worker carrying a laptop or reaching into his or her pocket for a phone. Think of the time and aggravation those new tools have saved. And, find out which laptops/computers are safest and strongest for your mobile workers. Find the best way to mount them in the cabs of trucks. Get better details of what's available from companies such as JottoFleet, Getac, Gamber Johnson, RAM (National Products Inc.), Havis and Motion Computing.
There are, then, tools that have been designed to make the work of the field technician, the lineman, the mobile worker (male and female) a safer, easier occupation. And that's only the beginning. To make specialized tools worth their cost-and they tend to cost more than standard tools-they must be used. It should be part of the utility's policy to detail which tools may be used and how they should be maintained. Some of the trucks available to mobile workers have very good storage compartments, which should be kept tidy, organized and clean. The days of tossing the just-used tool into the nearest space are gone.
Solutions to most mobile workers' problems are available. It's up to us to find out where they are. I remember a manufacturer's marketing person grinding his teeth at a trade show when he heard several visitors in his booth say: "I didn't know you made those!" The responsibility is twofold. The manufacturers-and their local dealers and distributors-should let you know what they have, and you should be always on the alert for what is new and helpful for your mobile workers.