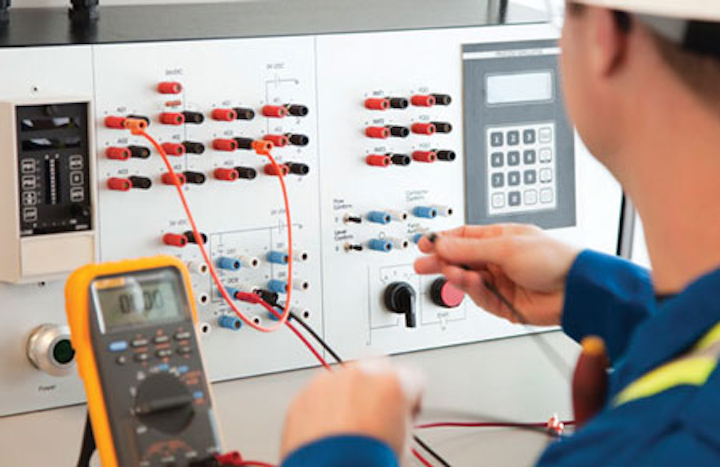 By Brian McFadden
Electricity is a driving force in the workplace. Motors and much more can be powered by electricity, and many industrial facilities make use of high voltages and currents to achieve their goals. But accidents and equipment failures in these high-powered electrical systems can be deadly and destructive. Electric shock, burns and arc flash are serious issues that must be addressed.
Many of these incidents are unpredictable, so it can be difficult to keep workers safe. What's the best approach for resolving these problems?
Electrical Safety Training is Required
This need for training isn't a surprise. In fact, requirements for adequate training have appeared in industry standards and OSHA regulations for some time.
The OSHA regulations in 29 CFR §1910.332 require electrical safety training for any employees who "may reasonably be expected to face comparable risk of injury due to electric shock or other electrical hazards." OSHA has compiled a list of job titles that typically include this kind of risk:
Blue collar supervisors,
Electrical and electronic engineers,
Electrical and electronic equipment assemblers,
Electrical and electronic technicians,
Electricians,
Industrial machine operators,
Material handling equipment operators,
Mechanics and repairers,
Painters,
Riggers and roustabouts,
Stationary engineers, and
Welders.
The list is only of those who often need this kind of training; the actual requirement depends on the duties and circumstances in place. This basic safety training must cover the safety-related electrical work practices that are mandated by other OSHA rules as well as any additional safety practices that may be needed to keep workers safe.
Who Needs What Training?
OSHA considers any workers who will work on or near exposed energized parts to be "qualified workers," and those individuals need specialized training to help prevent electric shock. Other workers are considered "unqualified workers," and primarily need to be trained to recognize hazardous situations and keep away from them. Qualified workers must to be trained to deal with those situations safely, as part of their duties. Examples of these different types of training can be found in 29 CFR §1910.333(c)(3)(i) and (ii).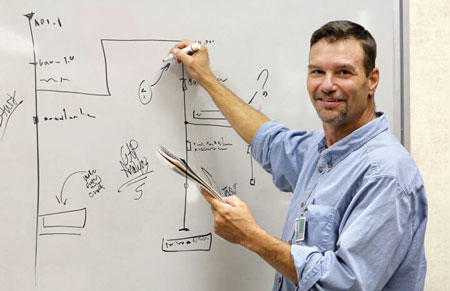 This distinction between qualified and unqualified workers represents broad categories, rather than an A or B choice between two defined options. Under the OSHA rules, the degree of training provided for a worker must be appropriate for that worker's level of risk. In fact, OSHA provided a letter of interpretation to clarify that even non-electrical workers may need electrical safety training if they will be exposed to an electrical hazard.
As a result, employers need to assess the risk that each worker may be exposed to-and will be held responsible for providing the appropriate training.
---
About the author: Brian McFadden is a compliance specialist with Graphic Products.
More Utility Products Current Issue Articles
More Utility Products Archives Issue Articles