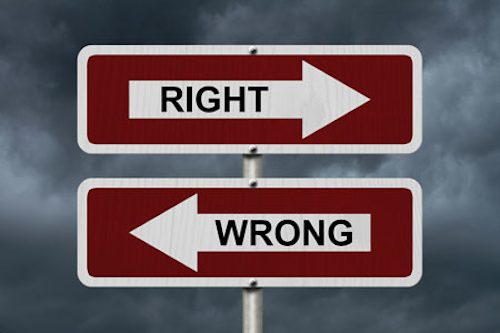 By Bill Dampf, C.S.P., Let's Talk Success Presentations
A young student named Bryn noticed that another fifth-grader was being bullied by a group of students. The root of the bullying was that the young girl was a special needs kid. Bryn took a stand and told the bullies, "These kids are people too, who don't deserve to be treated badly."
She went on to say, "You can call me weird, crazy, stupid, whatever. But you and I know they are special in their own way. And if you can't see that, I can."
Bryn showed bravery in her words and actions. She stood up for what was right.
There are a great number of controversial issues in our world today and more than two sides to every one of them. Whether it's how a child should be raised, immigration, gun control, foreign policy, the next sports trade or the role of government in our lives, there is no end to the topics we can debate.
I attended a luncheon where the guest speaker made an incredibly strong statement that hit home with me. He told the audience it is time for us to no longer "go along simply to get along." His message was that many will choose to simply go along with the conversation or position of another simply to avoid conflict with that person. Sometimes called "group-think," it is done in many cases to gain acceptance. The sad fact is this is done even when people know that the position they are going along with isn't right-I'll say that again: They know it isn't right.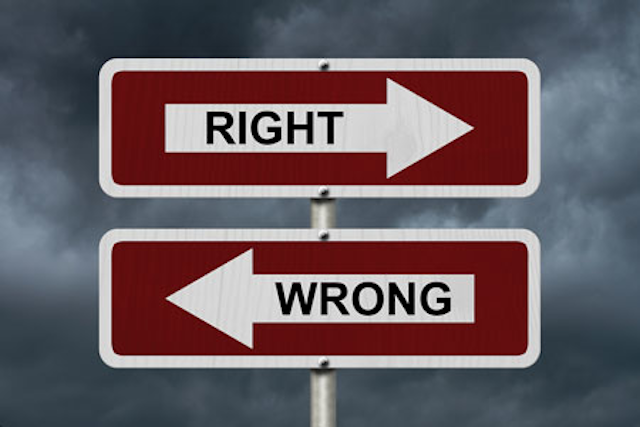 The issue of what is "right" and "wrong" is the root of every controversial discussion. I have stated in many of my presentations that we must do the right things at the right time for the right reasons. In safety, this means we must recognize risks and protect ourselves and our co-workers from those risks. It means, at times, we will need to risk the relationship by choosing to have a caring conversation with a co-worker about a bad choice he or she is about to make. It means to not go along, simply to get along. It would have been easier for Bryn to go along with the group and play the part of the bully, but she knew what was right.
My message is a short one this month, but I do ask that you do a couple of things. Tomorrow, pay particular attention to the work habits you and your co-workers have developed. Are you including the right amount of detail into your job plan? Are you using the right amount of protective equipment? Are you complying with all of the safety rules that apply to the work you are performing? Note any gaps that you find.
The next thing I will ask is that you listen to yourself and to the conversations that are taking place between you and your co-workers. Is safety frequently included and is there a caring tone within your exchanges. Again, note the gaps.
The final step is the difficult one. Have an open discussion with your co-workers about what you found and what you think needs to be done to increase the focus on safety. It may not be a comfortable conversation and some may challenge you. But I will once again remind you-it is worth the effort and it is worth risking the relationship.
It's time for all of us to stop going along simply to get along.
---
Bill Dampf is the retired Director of Corporate Safety and Health for a Midwest electric and natural gas utility. He has been in the safety profession for 36 years and an international speaker for 15. He acquired both his BS degree and Masters degree in Industrial Safety, is a Certified Safety Professional and published author.
More Utility Products Current Issue Articles
More Utility Products Archives Issue Articles