Computers & Software
Jul 1st, 2011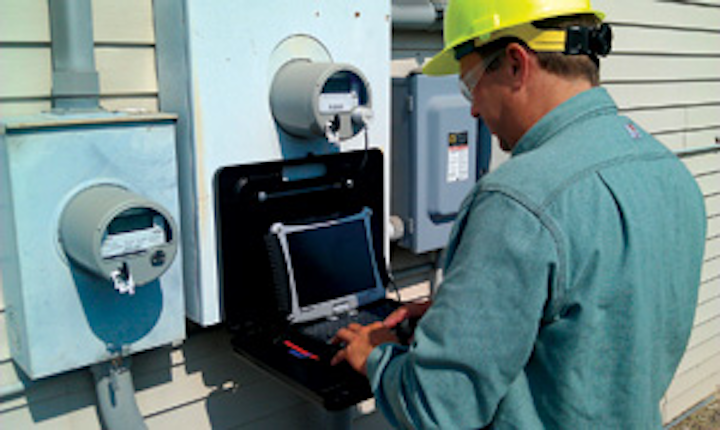 Hands-free Magnetic Utilishelf Workstation Provides Safe, Portable Worksite Solution
Brooks Utility Products, a supplier of metering security products for the electric utility industry, introduces Utilishelf—a safe, convenient, hands-free workstation to meet everyday needs in the field.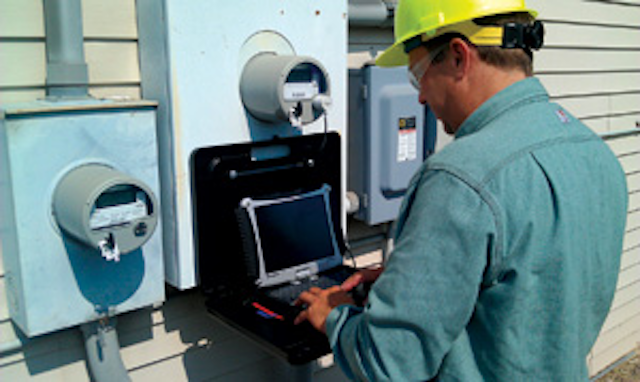 Designed for use as a laptop or tool holder, writing surface, lunch table or compartmentalized surface for holding small parts and connectors, Utilishelf makes fieldwork easier and safer for employees and their equipment. The unit easily and firmly attaches to meter enclosures, switchgear, substation compartments or any metal surface—providing a convenient and safe portable workstation.
Utilishelf is made from military-grade material, is dielectric safe and ultraviolet (UV) resistant, supporting 15 pounds of vertical weight. The unit offers a one-year warranty and is 100 percent invented, manufactured and assembled in the USA.
Brooks Utility Products
CIRCLE 101 ON READER SERVICE CARD
---
Fully-rugged GD8200 Mobile Notebook Delivers Fast, Reliable, Power-efficient Computing
General Dynamics Itronix introduces the new, fully-rugged GD8200 notebook computer. The GD8200 delivers powerful computing, razor-sharp images in full sun and highly sensitive global positioning in a compact, fully-rugged case. Equipped with the new high-speed Intel Core i7 processor, the GD8200 easily handles hefty imagery, video and data files—enabling increased worker productivity. For mobile field service users, the GD8200 is a very good balance between rugged durability and high-performance computing.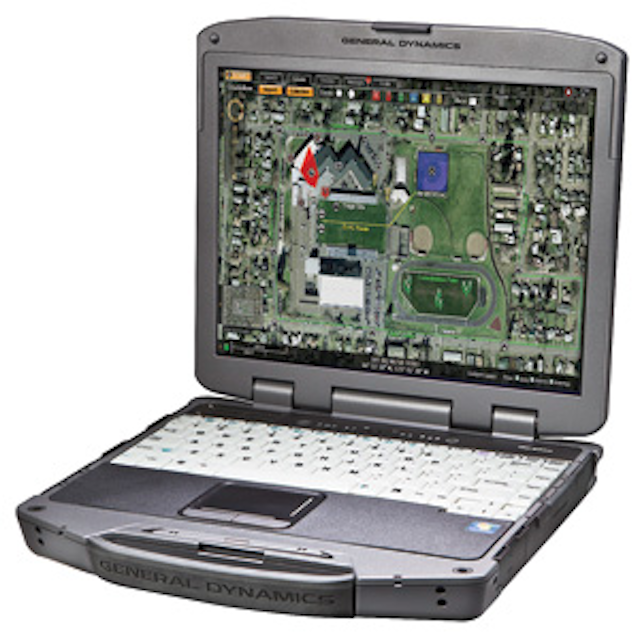 Addressing mobile workers' critical need for wireless connectivity, the GD8200 combines Wi-Fi 802.11, Bluetooth and 4G mobile broadband technology to enable seamless roaming for uninterrupted connectivity. The battery-conserving, sunlight-viewable DynaVue II touch screen display delivers high clarity and detail when viewing maps and videos. The GD8200 also is designed for ergonomic comfort with standard computing operations and keys positioned for ease-of-use, day or night, with gloves or without.
The GD8200 meets U.S. military standard 810G, which includes punishing drops, shock, vibration, extreme heat and cold and an Ingress Protection (IP) 65 rating, sealing the unit against dust and water.
General Dynamics
CIRCLE 102 ON READER SERVICE CARD
---
Laser Direct Structuring Antenna Process Provides Cost-effective Option for Tablets and Laptops
Pulse Electronics Corp., a provider of electronic components, introduces its new laser direct structuring (LDS) antenna lasering process for antenna parts that are too long or large to fit well in conventional laser machines. Pulse Electronic's lasering process saves as much as 30 percent over manufacturing done with previous LDS lasering machines, making LDS antennas cost competitive alternatives for notebooks, tablets and laptop computers while providing high radio frequency (RF) quality and freedom of design.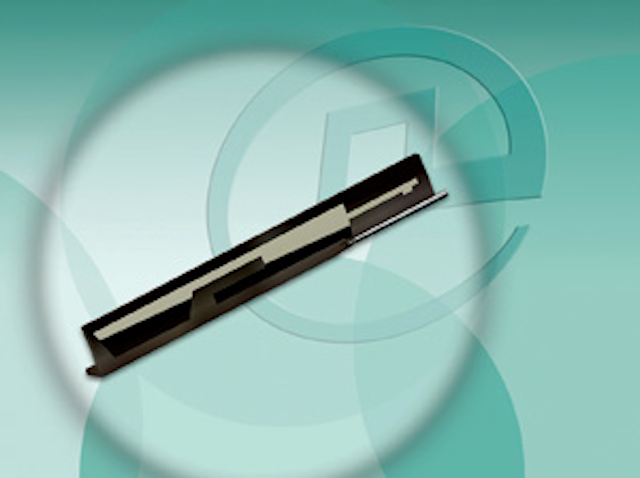 High RF performance, 3-D-shaped antennas are increasingly needed to gain ever smaller and thinner mobile devices, especially in the desired round shapes, it's reported. Pulse's efforts in manufacturing technology reinforce the translation of in-house RF and design expertise to cost-effective LDS antennas, which offer many benefits over other antenna solutions.
Pulse Electronics Corp.
CIRCLE 103 ON READER SERVICE CARD
More Utility Products Current Issue Articles
More Utility Products Archives Issue Articles