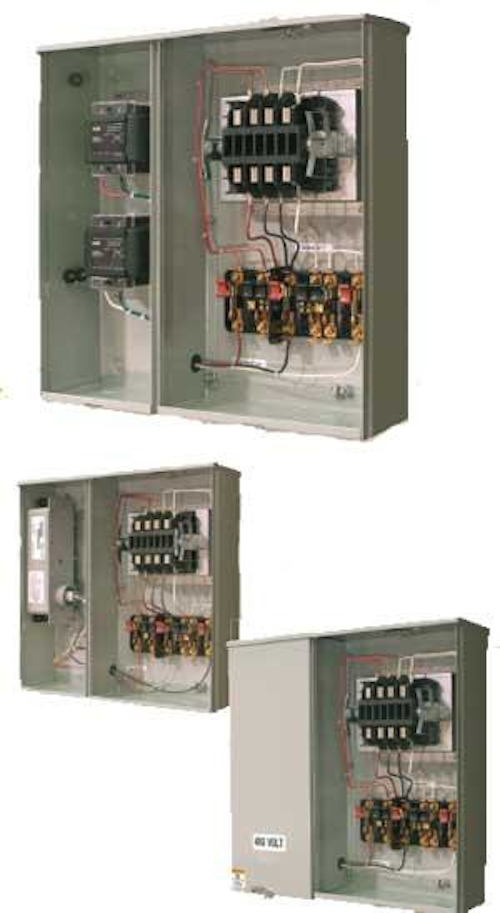 By Scott Mann
One of the most discussed issues facing the utility industry today is hazard of 480 volt arc flash, and compliance with the National Fire Protection Association's Standard 70E.
While it's an issue that has been a serious concern since the early 1980s, the dangers of arc flash are of particular significance today, as the numbers of seriously injured and killed utility workers continue to rise:
Of more than 30,000 non-fatal electrical accidents in the United States each year, 80 percent are caused by electrical arc flash and subsequent side effects.
2,000 workers annually are admitted to burn centers with severe arc flash burns.
The Occupational Safety and Health Administration (OSHA) estimates that there are 350 electrical-related fatalities each year.
Workers hospitalized with burns average a stay of 1½ days, at a typical cost of $18,000 per day (and with the most severe burns requiring hospitalization costing more than $1 million).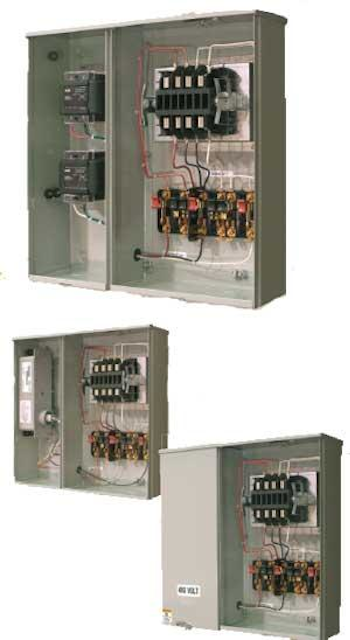 Click here to enlarge image
The real numbers are likely larger than reported, because many states identify arc flash injuries simply as electrical injuries. But efforts by OSHA and the Institute of Electrical and Electronics Engineers (IEEE) are placing national attention on standardization of 480 volt sites. And the long-term costs of 480 volt arc flash— in terms of worker injury along with business costs— are forcing utilities to demand compliance and change the culture that many say has contributed to the problem.
Changing the Culture
The impact of 480 volt arc flash can be as varied as its occurrence is unpredictable. An arc flash can be caused by myriad actions, ranging from mechanical breakdown or equipment failure, to current overload or a worker's accidental contact. The results of arc flash are dramatic, even to workers many feet away, including the release of:
Thermal energy – temperatures as high as 35,000º F, and able to cause fatal burns as far away as more than 10 feet, and certainly hot enough to melt clothing to the body;
Acoustic energy – that commonly causes at least temporary deafness;
Pressure waves – that will blow workers up to several feet away from the scene;
Debris – traveling at up to 700 miles per hour from the arc flash site; and
Intense Light – causing vision damage up to and including blindness.
The single most frequently-reported reason for arc flash is worker belief that the site is de-energized when it's still live or energized. The best way to avoid arc flash is to de-energize, ground and lock out all electrical equipment when working at a site.
But often that's not feasible, and that's when prevention becomes so important.
Many organizations have taken on the task of regulating workplace safety as it pertains to 480 volt arc flash:
OSHA standards govern such workplace safety issues as assessment of site hazard and use of the correct Personal Protective Equipment (PPE).
IEEE has established a -as a standard for lessening site hazards. In addition, their C2-2007, which governs how utilities conduct electrical work, requires compliance by Jan. 1, 2009.
National Fire Protection Association (NFPA) Standard 70 has established procedures for use of warning labels around hazardous sites. In addition, its 70E standard helps utilities to implement work practices that will safeguard workers near electrical conductors. The standards are being reviewed this year.
NFPA has developed the most recognized and utilized workplace standards that currently serve the utility industry; their 70E standards are required for use by both OSHA and the National Electrical Code (NEC), among others, for workers coming in contact with energized electrical equipment. NFPA 70E has established categories of hazards ranging from Category 0 (with little to no arc flash risk) to Category 4 (high risk of arc flash), and requires specific levels of PPE when working on or near electrical equipment and service.
Utilities have made a significant effort to educate and train workers on PPE and tools when working near electrical equipment. But that doesn't guarantee that workers will be safe from the hazards of 480 volt arc flash. On many occasions workers complain that the required fire retardant (FR) clothing is uncomfortable, bulky and hot, and isn't flexible enough to allow them into the tight spaces they sometimes need to access. While today's PPE is better designed and more protective, utilities still face push back from workers in the field.
At the same time, utilities don't have the personnel available to provide workers of varying experience levels for every service call. So the insurance of requiring PPE for any potential situation is one way that workers can be protected. NFPA 70E, OSHA, IEEE and other governing agencies recommend a range of additional precautions for protecting workers:
Protective labeling – Employing prominent labeling is an excellent precaution for preventing accidental contact with 480 or higher voltage. Many labels will include very specific information about the potential hazards of that particular location, including flash hazard boundaries, PPE levels required and various shock hazard levels. But as any of the data about the equipment changes, the label should be updated. Workers should approach these labels with the assumption that the hazards have changed.
Rated, insulated tools – All tools used at the work site should be rated, insulated and in good operating condition. Tools should be inspected before any work shift, and repaired before placed in service.
Standard, common-sense work practices – Whenever possible, live parts of 50 volts or more should be de-energized before work is performed on them. Beyond that, workers should be diligent each day to perform their duties with the highest regard for the volatile substance they're handling. Workers should always be cognizant of basic practices: using adequate illumination, not reaching into blind spaces, and keeping any conductive materials and equipment away from the power source.
Locking Away the Power Source
While PPE and stringent workplace practices help to keep workers safe, the 480 volt power source is still accessible, and therefore, still a threat. Brooks Utility Products Group has introduced a product that takes the 480 volt access out of the meter socket, locking it away in a separate compartment to avoid incidental contact.
Brooks UPG's new FlashSentry is wider than a traditional meter socket, with mounting provisions for a VT pack or conventional VTs if desired. While the 480 volt service is still coming into the socket, it can be locked away so the worker never comes in direct contact with it. The FlashSentry is safer and more flexible, as well as saving costs in wiring and mounting. In addition, the FlashSentry uses less space than needed for a separate transformer cabinet.
Key to the FlashSentry's effectiveness is its patent-pending Safe-T-Guard barrier. The Safe-T-Guard barrier divides the entire enclosure into a 120 volt meter socket compartment and a 480 volt transformer compartment. The utility or Brooks UPG can feed the 120 volt wires through the Safe-T-Guard barrier from the 480 volt compartment to the 120 volt compartment. This isolates the 480 volt exposure to the locked transformer compartment, eliminating the risk for utility personnel working in the meter socket compartment.
The FlashSentry was born after several utilities approached Brooks UPG with an interest in removing 480 volt metering from their systems. Conventional pre-wired meter sockets required a stand-alone transformer enclosure, which required more space than the existing installations allowed. Brooks UPG developed an answer to the problem with FlashSentry, which is one enclosure with two separate, sealable compartments that is easy to retrofit in an existing 480 volt location. Since its introduction, several utilities have already adopted this new metering procedure.
Brooks UPG's new FlashSentry joins a full range of transockets, disconnect single-phase and polyphase lever-bypass sockets and polyphase socket testers to provide worker protection when working with 480 volt power sources.
A Concerted Effort
For the long term, protection of workers against 480 volt arc flash requires a concerted effort among utilities, regulators, equipment suppliers and the workers themselves. Innovative products, combined with worker education and strict enforcement of standards and regulations, will help to make it less likely to be personally acquainted with an arc flash victim in the future.
---
About the Author:
Scott Mann, product manager with the Brooks Meter Devices division of Brooks Utility Products Group, has more than a decade's experience in sales and marketing of substation and metering equipment and systems, including several years in the
Western U.S. utility industry.