Finding the Essentials
Having the right equipment for the job is of utmost importance.
Oct 1st, 2008
Having the right equipment for the job is of utmost importance. How can you really expect to get a job done without the proper tools and training? You wouldn't hop into your 5-speed car, with no practice, no license, and no keys and expect to cruise down the freeway without any problems would you? The same holds true with any job you do—proper tools are essential. They can save you time and money, and what company doesn't advocate that?
Finding these essential items isn't difficult, if you know where to look. Well, lucky for you we have that covered, right here in these glossy pages and on our website. Each month we bring the newest tools and technologies to your fingertips. Peruse through each issue and you will not only learn about new products, but you will also read about how they have been used in particular situations and how they have helped other utility companies. You should also visit our website where we have recently posted safety and training videos (with more to come) on aerial devices and arc flash safety. Please watch these closely, as they could save your life, or the life or your co-workers. Bookmark www.utilityproducts.com and visit it daily to learn about new products and services available to make your job easier.
Another great place to obtain the proper tools and training is Utility Products Conference & Expo, being held in San Diego February 3-5, 2009. Exhibit space is selling out quickly, which means there will be more tools and supplies for you to look over and representatives from companies with whom you may discuss different options. Aside from the supplies aspect, you will also gain knowledge through our Utili-Skills Academy, which is a hands-on workshop that will provide the ultimate training experience and opportunity for industry certification in some areas. As if that wasn't exciting enough, we will also have 12 conference sessions, within four tracks: Overhead/Underground Construction & Maintenance; Business Practices; Safety, Training & Testing; and New Technologies, New Practices & and Their Impacts on Utilities. A full listing of the sessions, as well as session descriptions, is available at www.utilityproductsexpo.com. Be sure to register for the show today in order to check out the latest products, services and training available to you.
I urge you to take full advantage of each avenue and explore the various options that will make your job easier. And if you are looking for something in particular and can't find it, I want to know about it!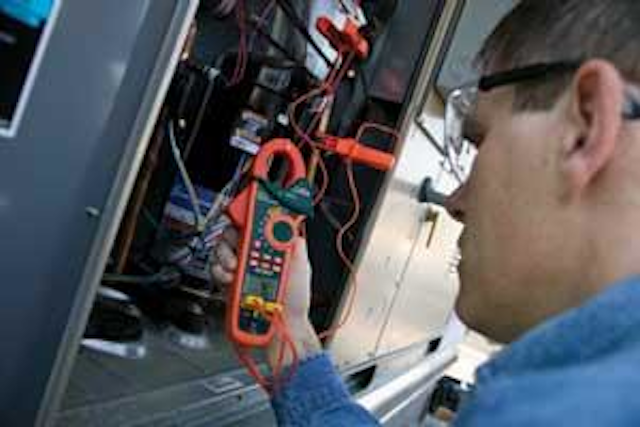 Click here to enlarge image
Cheers,

Kellie Sandrik
Managing Editor
kellies@pennwell.com