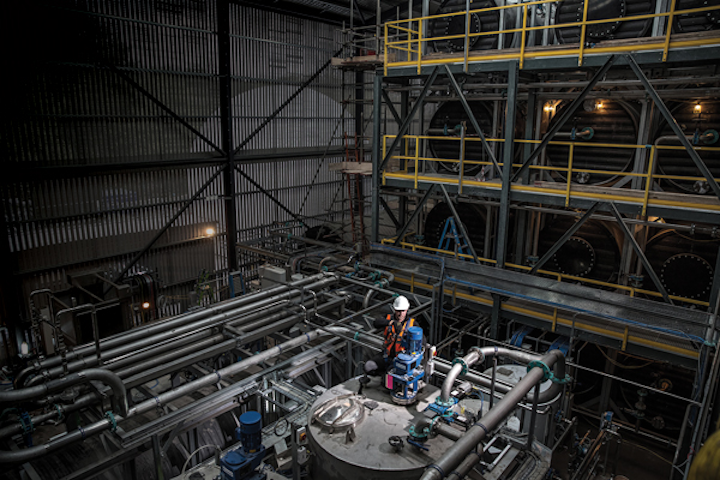 By Adrian Bartha
The utilities sector is one of the most tightly regulated industries, so achieving high compliance levels is an accomplishment. But does being compliant with industry standards mean you've achieved your highest potential for a safe workplace? What if you could cut your injury rates by a quarter?
Roughly 29 percent of workplace injuries are equipment-related. This includes mechanical errors, PPE failure, struck-bys, or pinches. If you can reduce those equipment-related injuries by 80 percent, you will cut your overall injury rates by about 24 percent. It may sound like a massive undertaking, but it's really about managing what you already have in the context of the unique challenges the utilities sector faces. One way to do that is with mobile asset tracking and management. Field iD technology from eCompliance has tracked over 4.4 million assets, with an average of 20,000 assets per client.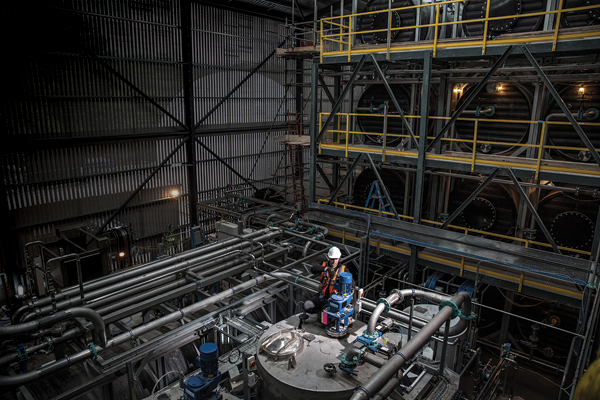 Asset management data is too important to put into a slow and inefficient paper- or spreadsheet-based system.
High-Value and High-Risk Assets
Construction companies track assets like tools and trucks. The utilities sector manages these types of assets in addition to things like corrosion on critical parts of a pipeline. A renewable power company has assets used on wind turbines or solar panels that must be properly set up and calibrated. All of these assets are high-risk, high-value, and critical to the safety of your workforce and the community.
Utility equipment is either safe or it's unsafe, with almost no in-between. You have items that must be maintained, inspected and tracked in a very transparent manner for your front-line employees. If they aren't, the risk of failure is high, and the consequences can be catastrophic.
Very Few 'Minor' Injuries
All industries have some level of injury risk but for utility companies, there can be lethal consequences from contact with energized sources, arc flashes, or falls from heights.
Brandon Schroeder is an example of a regular guy who did his job a thousand times with zero incidents. But, one mistake resulted in an arc flash that left him badly burned and changed his life instantly. These are the risks that utilities sector workers face every single day, and the challenges that safety leaders need to account for.
Widely Dispersed and Remote Job Sites
It's hard for companies in the utilities industry to get visibility into their assets. Many job sites are in remote or hard-to-reach locations, which makes it difficult to have any sort of communication, much less real-time equipment reporting.
This is also still a very paper-based industry, which is problematic for propagating any sort of data, upstream or downstream.
All of this means that safety leaders in the utilities sector have very little visibility into risks that haven't been manifested yet. We can see the tip of the iceberg, but we can't see below the waterline and in our industry, there's a lot hidden below the surface.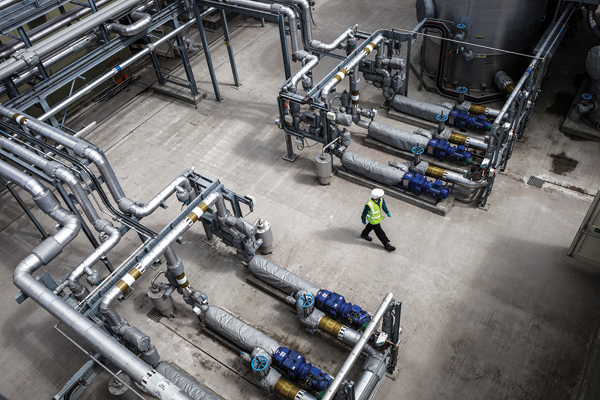 Field iD technology from eCompliance has tracked over 4.4 million assets, with an average of 20,000 assets per client.
Solving These Issues
The solution lies in giving your workforce visibility into the risks that surround them, on the front lines and across management levels of the company. How do we do this?
1. Empower the Front Lines
It all starts here. Let front-line employees know that their participation is key to keeping the equipment safe. They're the ones carrying out inspections and flagging possible hazards. They need to know that flagging a potential issue is not a bad thing. Be sure to recognize an employee who works on equipment safely (or uses PPE properly). More importantly, give employees the tools to carry out these inspections and safety activities — and then instantly share that data with their supervisors. Mobile technology helps reinforce the praise these front-line leaders deserve because they're building a safe culture when no one else is looking.
2. Don't Trap Your Data
Asset management data is too important to put into a paper- or spreadsheet-based system, both of which are slow and inefficient. Your front-line employees need a simple and mobile digital solution to capture and propagate data from their safety activities. If employees can carry out an inspection in a few quick taps on a smartphone, it will encourage them to carry out more inspections and make their data more accessible. Safety leaders can then use this data to make more informed safety decisions, with a 360-degree view of all their equipment. This includes both leading and lagging indicators.
We need to ask:
• What types of equipment are the greatest source of risk today?
• What type of equipment do we have the least amount of visibility into?
• Which people are helping identify the most corrective/preventative actions to protect our equipment?
• Which injuries or incidents resulted from faulty equipment or improper use of PPE?
• What does the risk of our equipment tell us about front-line management discipline in each region, division, etc.?
A mobile solution can also decentralize things like policies and procedures, and make sure they're accessible to everyone via their smartphones. For example, your lockout/tagout procedures would no longer be trapped in document files on your safety manager's laptop; they would be available to everyone, everywhere — including new hires.
The utilities sector takes safety seriously — and it shows. Despite the challenges discussed above, it is still one of the safest sectors to work in, with fewer injuries than healthcare or municipal fields.
Perhaps part of the reason is that many of the men and women who work in utilities are part of the local community. There is a lot of camaraderie and they want to keep each other safe. Utilities employees also tend to stay with the same company longer than employees in other industries. They're loyal and over time they build up significant industry expertise.
This level of expertise and commitment deserves to be protected. Taking safety to the next level is simply a matter of taking control of your assets and giving your front-line workers the tools to do more — and better — inspections, foster peer recognition and give management more visibility into your assets without a major IT overhaul.
These strategies will ensure not only that your equipment is safe to use but that everyone goes home safely at the end of the day. UP
The Author: Adrian Bartha is the CEO of eCompliance. He is responsible for product development, new client generation and the strategic production direction of the organization.